First-Time Homebuyers Face Greatest Challenges in California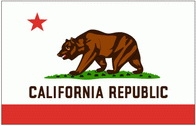 First-time homebuyers in California are having the hardest time achieving their homeownership goal, according to a new data analysis from Bankrate.com.
This new study evaluated all 50 states based on home affordability relative to median income, credit availability, unemployment, market tightness and homeownership percentage among under-35 households. California turned out to be the hardest place for the first-time homebuyers in the overall rankings, and it repeatedly ranked low in regards to home affordability (49th place), availability (49th place), the under-35 homeownership percentage (49th place) and high Millennial unemployment (41st place). Other states where conditions are difficult for first-time homebuyers include Hawaii, New York, Louisiana, Mississippi, Rhode Island and Texas.
However, Iowa was rated as the easiest state for first-time homebuyers pursuing the American dream, due in large part to the having some of the most affordable home prices in the country. Utah, Minnesota, Kansas and Missouri were also rated high among states for first-time homebuyers.
"Tight market conditions and unaffordably high prices really plague what many young Americans feel are the most desirable places to put down roots," said Bankrate.com analyst Claes Bell. "On the other hand, the availability of FHA loans that allow down payments of as little as 3.5 percent may make it easier to buy a home in high-priced markets than you think."