Angel Oak Announces Eight New Additions

After a record-breaking end to 2016,
Angel Oak Mortgage Solutions
is continuing their aggressive growth into 2017. To help support this extraordinary growth, their management company, Angel Oak Companies, recently added four new executives to its leadership team, as Al Stanley (pictured below, far left) was hired as chief information officer, Steven Winokur (pictured below, second from left) as chief marketing officer, Nick Mantia (pictured below, second from right) as VP of training, and Matt Henson (pictured below, far right) as chief human resources officer.

Kicking off 2017 with a bang, Angel Oak has already added four additional account executives, with Aron Thielen (pictured below, left) joining the company in Minnesota, Ryan Burchfield (not pictured) in Northern California, and both Ralphael Wilson (pictured below, center) and Martin Espitia (pictured below, right) in Texas.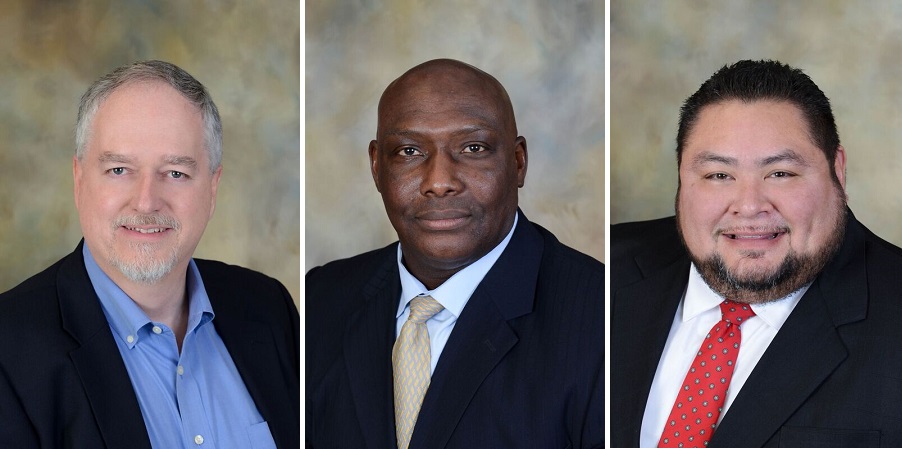 "I joined Angel Oak to return to a love that I knew prior to the fall of the industry. And I was very happy to be working with a team leader that has a known track record for success," said Wilson.
"As we continue to grow, we're seeing validation of our mission in the number of new brokers sending us business. We've also seen this in the quality of the applicants we have for our AE positions," said Tom Hutchens, senior vice president of sales and marketing for Angel Oak. "These four new AEs bring tremendous experience and passion to Angel Oak and further illustrate our goal of delivering an extraordinary mortgage experience to our lender customers."