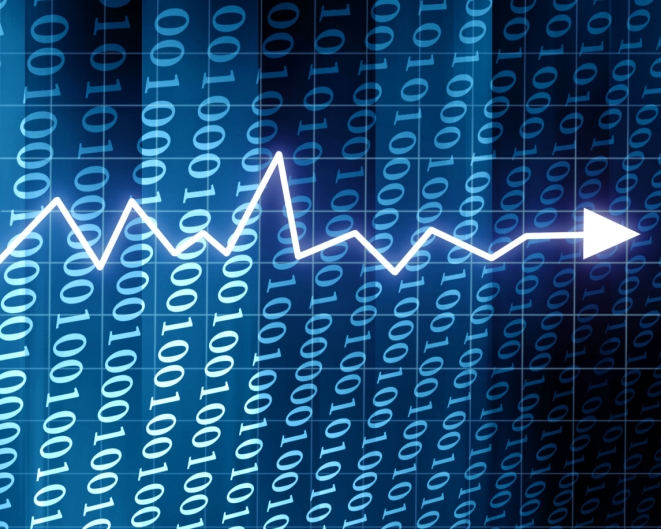 The
Federal Reserve announced its first rate hike
for 2017. The decision was near-unanimous, with Minneapolis Fed chief Neel Kashkari as the only member of the central bank's Federal Open Market Committee opposing the decision.
In a statement, the Fed explained its actions: "In view of realized and expected labor market conditions and inflation, the Committee decided to raise the target range for the federal funds rate to 3/4 to one percent. The stance of monetary policy remains accommodative, thereby supporting some further strengthening in labor market conditions and a sustained return to two percent inflation."
The Fed also stated that it would continue "reinvesting principal payments from its holdings of agency debt and agency mortgage-backed securities in agency mortgage-backed securities and of rolling over maturing Treasury securities at auction, and it anticipates doing so until normalization of the level of the federal funds rate is well under way."
"Rising inflation will predominantly dictate the next monetary policy decision, but another short-term rate hike should be expected by the end of the summer," said National Association of Realtors (
NAR) Chief Economist Lawrence Yun. "
Right now, rents and housing costs are increasing faster than other components because of the stubborn housing shortages in much of the U.S. To contain inflation and slow the pace of future rate hikes, more home construction is needed now."
Reaction to the Federal Reserve's decision to raise interest rates to a target range of 0.75 percent and one percent was met with mixed reaction across the industry.
Curt Long, chief economist at the National Association of Federally-Insured Credit Unions, was among many who were not surprised by the rate hike. "Given that inflation is rising and approaching the Fed's two percent target, Fed officials had little choice but to raise rates," he said. "Chair Janet Yellen has indicated that more rate hikes are on the way later this year."
"The market has already priced this rate increase into the 30-year, fixed-rate mortgage, rising to 4.21 percent last week on the expectation," said Mark Fleming, chief economist at First American. "Reports have suggested, or surely will, that this rise in mortgage rates will be the demise of the housing market. That's just not so. Yes, many existing homeowners will have a financial disincentive to sell because they would lose their lower than prevailing mortgage rates in doing so, the so-called rate lock-in effect. I have suggested that this is one of the reasons we see low inventories in most markets today, but it's not as simple as that. We don't act rationally. Even economists who, of all people, should know better."
"Uncertainty surrounding the direction of economic policy from the new Trump Administration wasn't enough to provide the Federal Open Market Committee (FOMC) ample reasons to delay normalizing interest rates," said Steve Hovland, director of research at HomeUnion. "That mentality marks a stark contrast in the FOMC's stance from just one year ago, when seemingly any hiccup provided room for pause. In fact, low energy prices and a 12 percent drop in the S&P 500 in the early months of 2016 derailed the committee's plan for three rate hikes last year. Brexit and the presidential election proved to be too much for the FOMC to lift the federal funds rate more than one time in 2016, mirroring progress made in 2015 to normalize interest rate policy."
Brett Ewing, chief market strategist at First Franklin Financial Services, looked beyond the rate hike to a bigger economic picture.
"We believe markets will now shift to looking at fiscal policy changes instead of monetary policy to decide the direction of the U.S. dollar and interest rates," Ewing said.