Angel Oak Mortgage Adds 12 New AEs Nationwide

As the first quarter of 2017 comes to a close,
Angel Oak Mortgage Solutions
is continuing their aggressive growth with the addition of 12 new account executives. Coming on board in February were Eric Prange in Connecticut and Tracy Colin in Georgia. Recognized as the leaders in the non-agency space, Angel Oak added seven additional AEs in March, with the addition of Cynthia Buckman in Tennessee, Bill Parnell in Ohio, Brian Head and Christopher Pion in California, Frank Nolin and Scott Friedberg in Texas and Mike Fehrenbacher in Illinois.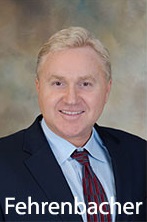 "Angel Oak is a true visionary in the non-agency space," said Buckman. "The industry needed common sense underwriting and proprietary loan products in this new era of mortgage lending."
Parnell said, "I am excited for the growth opportunities and the ability to work with an industry leader like Angel Oak."
With aggressive growth plans for 2017, Angel Oak is continuing to hire AEs in markets across the country and underwriters/support staff in their Atlanta headquarters.
"In 2017 we have continued to see a tremendous increase in demand for non-QM products," said Tom Hutchens, SVP of Sales and Marketing for Angel Oak Mortgage Solutions. "We've also seen a similar increase in the quality of the applicants we have for our AE positions. We anticipate these new AEs will immediately bring an extraordinary level of service to our geographic footprint across the U.S."