Featured Industry Leader: Trish Sublette, President, FAMP Space Coast Chapter
Trish Sublette is a Loan Originator with Security National Mortgage Company in Cocoa Beach, Fla., and President of the Space Coast Chapter of the Florida Association of Mortgage Professionals (FAMP).
National Mortgage Professional Magazine
spoke with her about her involvement with FAMP and the Space Coast Chapter.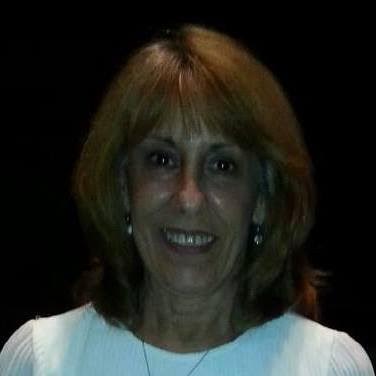 How and why did you get involved with FAMP? Can you share the track within FAMP that led to the leadership role in your chapter?
I initially joined the Space Coast Chapter of FAMP in the late 1990s when I first became a broker. Back then, I joined to gain education from the speakers at the monthly meetings, and for the camaraderie of my peers. Around 2006 or 2007, the current President of our chapter asked me to sit on the Space Coast board as the Community Outreach Chair. I accepted, and from attending the board meetings, I learned more about the FAMP organization. When our Awards Chair could not attend a State Board Meeting, the President asked me to represent our chapter at the meeting for the Awards Committee. I did, but what I did not know was that the Awards Committee is a closed committee which means no one can be a substitute for another member. As a result, I became the Space Coast Chapter member on the State Awards Committee. 
Later, I was asked to be a Director on the State Board and no longer continued with my membership for what I could gain from the organization, but for what I could contribute to the organization. In 2010, I was elected President of the Space Coast Chapter and have been President ever since. I also served as State Awards Chair for three consecutive years, and currently am Vice President of the Foundation, and President of the Foundation Advisory Committee.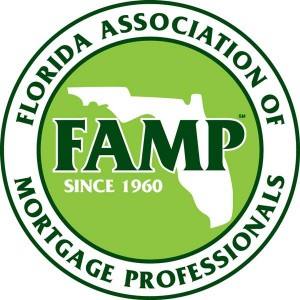 Why do you feel members of the mortgage profession join FAMP?
In my opinion, there are two types of members of all associations, and FAMP is no different. Some join for discounted required education and any other benefits they can gain. Others join FAMP because they take pride in being a member of their industry and work towards the betterment of that industry. In my case, I joined for my benefit, but remain a participating member because I believe in what FAMP does for our industry and our community and want to be a part of its success. If only more members got involved, they would see what a great association FAMP is.  
What role does FAMP play in the federal and state legislative and regulatory environments? Are there any items on the current agenda you would like to highlight?
FAMP plays a major role in the federal and state legislative and regulatory environments. Our members attend Lobby Day in Tallahassee, speaking with our state legislators about the concerns of the mortgage industry.
On the federal level, our Executive Committee goes to Washington, D.C., to speak with federal regulators and legislatures. We are always watching proposed bills that would affect our members or the mortgage industry in general while still in committee to determine if the bill would be helpful or harmful to us. We then send out a Call to Action to our members to contact their Congressman. Currently, the congressional agenda does not contain anything that will affect us.
 
What do you see as your most significant accomplishments with the association?
This is a tough question because whatever is accomplished is done with teamwork. I could say I held the Space Coast Chapter together for the past six years, but I could not have done it without our Board members. On the state level, I have had a voice, which is only meaningful if others listen. Fortunately, the members of FAMP and the Foundation do listen. 
With the Awards Committee, we increased the number of awards given to our members to say thank you for their contributions, and we also had more chapters participating in the awards than had been in the past. But, again, it wasn't just me, it was the entire committee.
 
What is synergy between FAMP and NAMB?
I have concentrated primarily on FAMP; however, I do know that ideas have been passed back and forth between the two organizations. However, what may work for a national association does not always work locally for a state organization. 
As for involvement in the federal legislative process, NAMB is the leader, and makes FAMP stronger through its involvement.
 
In your opinion, what can be done to bring more young people into mortgage careers?
Success in this industry depends on knowledge and good work ethics. In my opinion, internships on the high school and college levels within mortgage companies would afford young people the opportunity to learn from the bottom up on just how the industry works.
Too many loan officers start out as just loan officers, and although they have completed all of their education requirements, they do not know the everyday responsibilities of the loan officer. Once they learn it is not a nine to five job, and that they must interact with all parties to the transaction, and sometimes without compensation, they leave the industry. Without knowing the internal workings, they will spin their wheels, and not have the confidence to succeed. FAMP now offers a boot camp for that reason.
 
How would you define your state's housing market?
Right now, Florida's housing market is good. It is a seller's market, so the buyers tell me. It appears once they decide to put a bid on a house, there has already been another bid accepted. What used to be an average priced home of $80,000 is now $150,000 and upward. 
---
Phil Hall is Managing Editor of
National Mortgage Professional Magazine.
He may be reached by e-mail at PhilH@MortgageNewsNetwork.com.
---