The Long & Short of Short Sales: The Problem With Credit Report Disputes
Many past short-sellers attempting to purchase a home are told that their short sale credit shows up as a foreclosure in the Fannie Mae and Freddie Mac automated underwriting systems. Many of these affected consumers then dispute this credit or employ a credit repair company to do so. Thus, it is not uncommon to see a credit dispute on past short sale credit.
The problem with credit disputes is that they are often a temporary fix. When a credit account is disputed, the creditor is given a 30-day timeframe to respond to the dispute. If the creditor does not respond, the disputed information is taken off the credit. However, the comment "account in dispute" appears on that credit line. Dispute comments make the affected account invisible to both Fannie Mae and Freddie Mac automated underwriting systems (AUS) causing the findings to be inaccurate. This is why underwriters require that dispute comments must be deleted from the credit report before an accurate response can be provided through the Fannie Mae or Freddie Mac automated underwriting systems.
When the dispute is lifted, the past negative credit appears again.
Your borrower can request that the dispute is deleted from their account themselves but the timeframe to get this done start to finish can take up to 50 days. Often, there is a signed purchase contract that is time sensitive. Instead of having the luxury of time, a costly Rapid Rescore must be done to get the dispute comments deleted quickly. And loan originators, you must pay for this Rapid Rescore.
It gets worse. On a Rapid Rescore, deleting dispute comments from a negative credit account usually results in a lower credit score.
 
If there is time for the borrower to handle deleting dispute comments directly with creditor and credit bureaus
1. Loan originators must check every credit report for dispute comments prior to application. If dispute comments exist, start working to delete these remarks immediately and allow for a closing date that gives enough time.
 
2. Make sure your borrower has the name and account number of the disputed account creditor. Have the borrower contact the creditor directly to request deletion of dispute remarks. Depending on the dispute comments, deletion can take 24 hours to 30 days.
 
3. Make sure that your borrower states and puts in writing if necessary that no other parties can provide a new dispute notice.
 
4. Have your borrower contact the creditor five days later to insure the dispute has been taken off and have them retrieve a letter with contact information for verification purposes. This letter can be used to send to the credit bureau to order a Rapid Rescore, where corrected information is merged into a new credit report at a cost and produced within two to five days. The timeframe of getting this correction on a new credit report without using Rapid Rescore is 30 to 45 days after the creditor initiates the deletion.
 
5. Once the creditor has confirmed that the dispute comments have been removed, have your borrower contact the live agent at the Dispute Department for each of the three credit bureaus and ask them to remove the dispute comments. Ask each credit bureau if a request to delete a dispute must be requested in writing or if this can be done over the phone. This can vary depending on the status of the dispute. If a letter is needed, the borrower will have retrieved this from the creditor:
►TransUnion: (800) 916-8800
►Experian: (800) 493-1058
►Equifax: (877) 322-8228
 
6. Pull a new credit report 35 days after the borrower has requested that the dispute comments be deleted by the creditor. If dispute comments still show up, wait another 10 days and re-pull credit.
 
7. When the new credit report with deleted dispute comment comes in, check the credit score, make sure the loan still fits within program guidelines and run through Fannie Mae or Freddie Mac automated underwriting system.
 
Retrieving the credit report with a two to five day Rapid Rescore through a credit reporting agency
A new credit report can commonly be updated in two to five business days using Rapid Rescore. You, the loan originator will have to pay for this.
 
1. Each credit reporting agency (CRA) has a link to TransUnion, Equifax and Experian for each account on the credit report that allows you to see "which bureau" specifically has the dispute comment noted.
 
2. Complete the generic form for your CRA to order the deletion of dispute remarks for only those bureaus that show the dispute through a Rapid Rescore for each borrower connected to the dispute account and who is on the new mortgage.
 
3. When the new credit report is done, follow Step Seven above.
---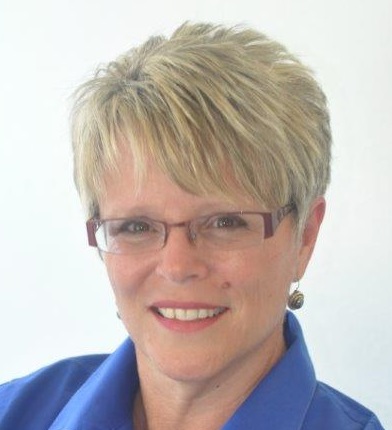 Pam Marron (NMLS#: 246438) is senior loan originator with Innovative Mortgage Services Inc. (NMLS#: 250769) in Tampa Bay, Fla. She may be reached by phone at (727) 375-8986, e-mail Pam.M.Marron@gmail.com or visit HousingCrisisStories.com, CloseWithPam.com or 8Problems.com.
---
This article originally appeared in the October 2016 print edition of National Mortgage Professional Magazine. 
Subscribe to the nmp Daily