Foreclosure Filings, Delinquencies on the Decline
Two new data reports highlight the state of foreclosure and mortgage delinquencies.
ATTOM Data Solutions' new
Midyear 2017 U.S. Foreclosure Market Report
determined there were 428,400 properties with foreclosure filings in the first six months of this year, a 20 percent drop from the same time period a year ago and a 28 percent decline from the same time period two years ago.
The District of Columbia posted the greatest year-over-year foreclosure activity increase during the first half of the year, with a whopping 60 percent spike. Eight states also posted year-over-year increases, most notably Mississippi at 11 percent and Louisiana at five percent. Twenty-eight of the nation's 217 major metro areas also posted increased foreclosure activity, most notably Oklahoma City at 22 percent and Houston at 18 percent.
"With a few local market exceptions, foreclosures have become the unicorns of the housing market: Hard to find but highly sought after," said Daren Blomquist, Senior Vice President with ATTOM Data Solutions. "More than 38 percent of properties sold at foreclosure auction in the first half of this year went to third-party buyers rather than back to the bank—the highest share we've ever seen going back as far as 2000, the earliest this data is available."
Separately, Black Knight Financial Services reported the total loan delinquency rate for June was 3.80 percent, up 0.12 percent from May and down 11.84 percent from June 2016. The total foreclosure pre-sale inventory rate for June was 0.81 percent, a 2.71 percent drop from May and a 27.01 percent year-over-year plummet. There were 56,500 foreclosure starts last month, up 1.25 percent from May but down 18.47 percent from one year earlier.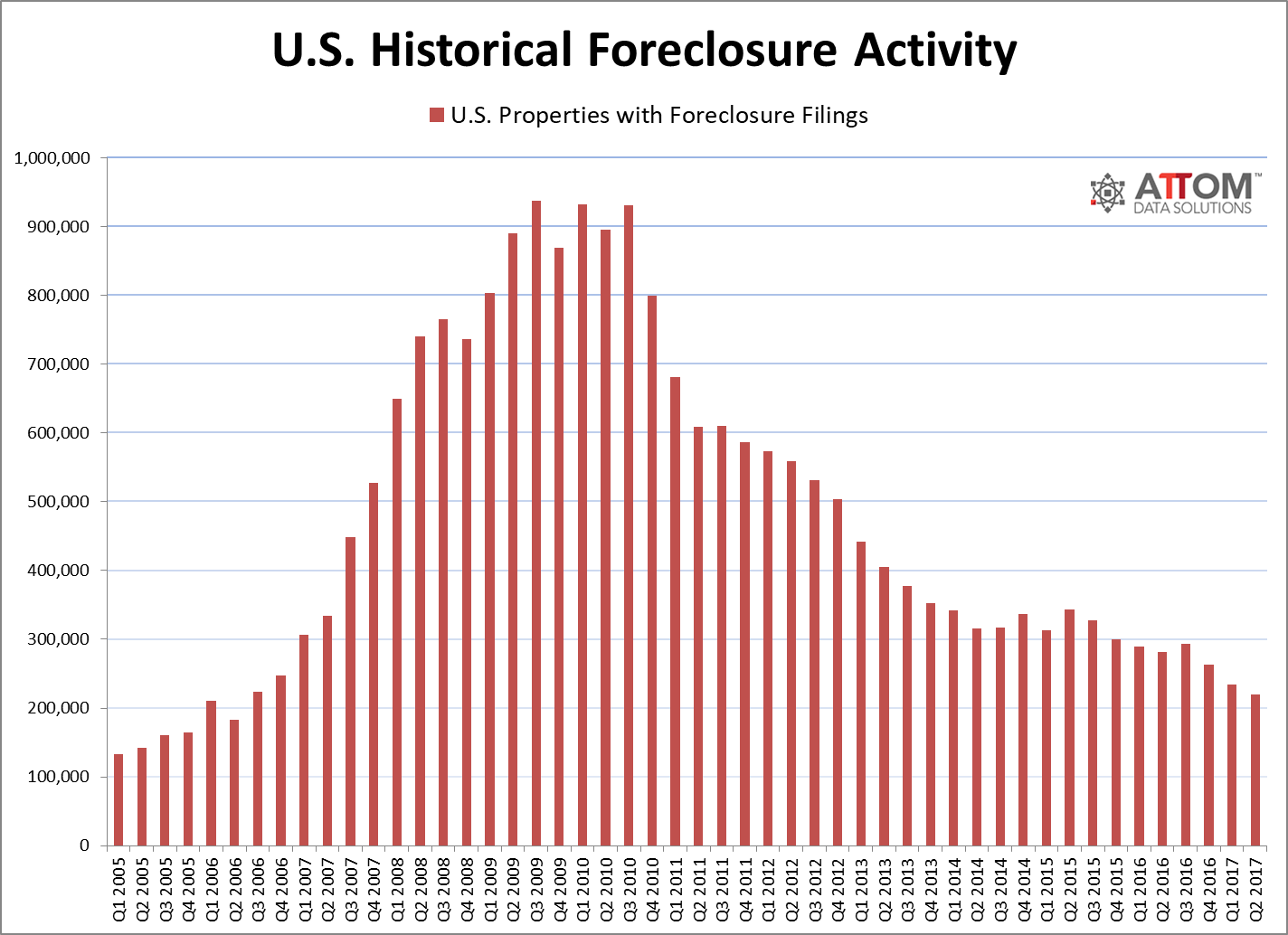 Subscribe to the nmp Daily