Harinder Johar Joins Draper and Kramer Mortgage as Director of Residential Lending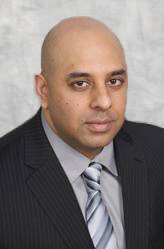 Draper and Kramer Mortgage Corporation (DKMC)
has named Harinder "Indy" Johar as the company's new Director of Residential Lending, based out of DKMC's Franklin, Mass. branch.
"This is a big move for me, and I'm excited to be making it," said Johar. "I work with hundreds of clients a year and am on the job seven days a week, so making a transition like this is not a casual decision. I've done my homework and am confident Draper and Kramer Mortgage Corp. is where I can find the best support for my business and the best financing options for my clients."
Johar is accompanied at his new position by several other top-producing greater Boston area loan officers.
"We're truly honored to have Indy as part of our team," said Paul Lueken, Chief Executive Officer of Downers Grove, Ill.-based Draper and Kramer Mortgage. "His incredible record and reputation speak for themselves. He could have chosen any mortgage company to work with, so it's a huge endorsement of who we are and what our firm offers that he joined us."
The addition of Johar is a notable development in DKMC's ongoing recruitment and expansion efforts nationwide. With over 40 branches across the country currently, the lender is on pace to add over a dozen locations in 2017. In addition to entering the Boston market in late 2016, the company has recently established a presence in Washington, D.C.; Tennessee; Kentucky; Missouri; Texas; California; and Oregon.