The Mortgage Matrix
"You take the Blue Pill, the story ends. You wake up in your bed and believe whatever you want to believe. You take the Red Pill, you stay in Wonderland, and I show you how deep the rabbit hole goes."–Morpheus
Since 2009,
I've been writing about an important industry topic
where I predict the future of the residential mortgage market, primarily pertaining to the wholesale lending channel. I believe this is the most important message anyone can share in our industry, and I feel responsible to do so from what I know. As I've said before, when reading this, please keep an open mind and clear your head rather than quickly getting defensive if you are employed by one retail lender. Just think about competition a little harder using common sense. I believe everything I share here are facts supported by math and unwavering statistical data. This message simply needs to be heard by Mortgage Loan Originators who are influenced by the special interests of one retail lender.
So what is "The Mortgage Matrix?" In 2008, following the mortgage meltdown, retail and correspondent lenders (of all kinds) across the nation jumped on the opportunity to influence Independent Mortgage Loan Originators to feed their direct revenue streams. The goal was to build walls, influence by fear, and create a false reality that embraces originator ignorance to retain loan volume. This monopolizing behavior allowed lenders to more easily recruit and directly employ Mortgage Loan Originators in the retail space. If they did not succeed, they would have to continue to compete for business with less margin and control. When mortgage professionals lose their independence, it forces the consumer (their client) to be steered toward one lender which was the objective.
This simulated new of world of dependent originators with revolving resumes steering one lender is called "The Mortgage Matrix." Retail lenders have invested millions to harvest and manipulate the minds of thousands of Mortgage Loan Originators across the country and they have 'aggressively' succeeded at our own fault. What's worse is that those inside The Matrix all believe their employers (at any given time) are superior, yet they are inside an inferior simulated bubble compared to real life independent origination. When you think you know something you do not know, it becomes a dangerous combination of ignorance and arrogance. This is a huge issue for our industry when good originators do not seek self-education. More importantly, it's very bad for the consumers they are meant to serve.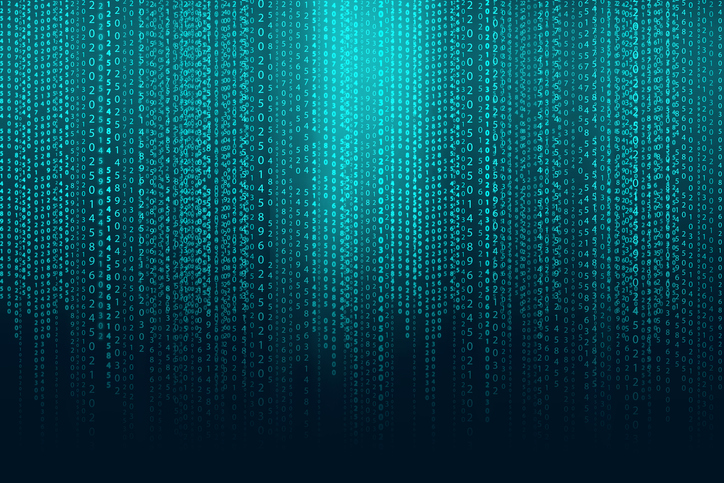 People inside The Matrix understandably refuse to believe it exists. They jump from company to company, selling the message they are told to from the lender that influences them at the time. Listen, there are some great companies that have good people and cultures. Don't get me wrong as this is not to come across negative, but when originators steer a borrower and lender competition is absent, the ethical foundation is broken. They (again, many are good originators making bad decisions) are accountable. The 'best' lender for each unique scenario can only be uncovered through competition and choice, without exception. Iron sharpens iron and the changes our industry faces are often and significant. Steering is never an acceptable practice under the special interests and manipulation inside The Mortgage Matrix.
Retail origination is fictitious selling when wholesale origination is factual telling. Leave retail to the new, temporary or call center-type originators. Independence is for the experienced, local, career-minded experts. There was a healthy time when Mortgage Loan Originators had control and independent origination dominated the market. The good news is we see this behavior growing again in wholesale market share. Mortgage Brokers are gaining in numbers, but we need a bigger movement to take back the unhealthy volume seen in the retail channel. We, as originators, shape the future. Residential mortgage lenders must earn our business by competition and execution, not manipulation and expectation.
Warning: Those who created The Mortgage Matrix and all the non-producing managers will do all in their power to keep you influenced and controlled by it. So, how does one know if they are inside The Mortgage Matrix? Here are a few signs you may not see: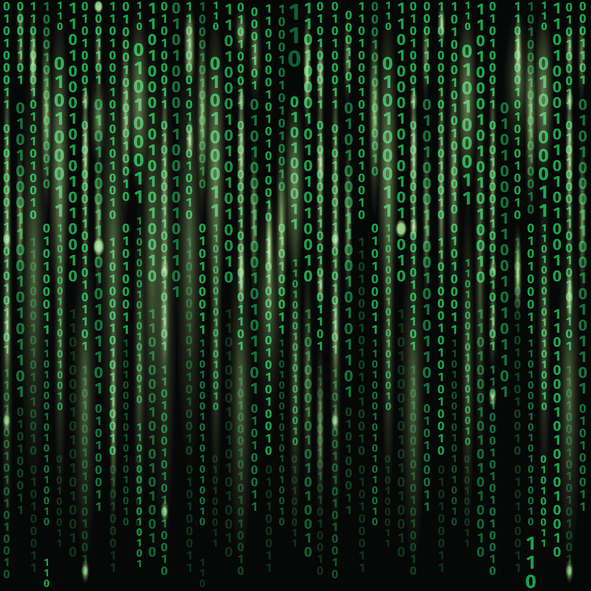 Inside the Mortgage Matrix (Dependent Mortgage Bankers)
►Since 2008, you have several (retail/correspondent) mortgage employers on your resume. You have unknowingly embraced and sold all kinds of their senseless motivational drivel as if you're a robot they've created.
►You are motivated by short-term dissolving incentives versus long-term prosperity, being stuck in an entry-level position (although you may not see it).
►You actually believe you have more control over the mortgage process than Independent Mortgage Brokers, which is the opposite of reality.
►You are influenced somewhat easily, without seeking exterior self-education and are informed only by your interior influences at any given time.
►You've spent a lot of time on marketing your business and getting referrals which is great, but you have spent little to no time in industry-specific knowledge and education relating to federal regulations, origination channel changes, and the significant changes from resources outside of your company.
►Your employer controls your rate sheet. Retail and correspondent lenders significantly manipulate SRP (Service Release Premium), and you will never have clarity on margin. You steer your clients to these higher rates and fees as you repudiate facts through the inability to understand or compare.
►You believe you have a really good team and customer service, but don't realize that is the rule today, not the exception. All must be excellent, but your foundation is broken inside The Matrix and must be fixed.
►You think you can still broker loans effectively. If you're employed by the lender, you cannot with manipulation on margins and sending to odd program investors.
►You are unable to comply with anti-steering or fair lending (in my opinion), as The Mortgage Matrix specifically forces violating both without independence.
►You confuse marketing 'experts' as compliance experts, which they are not.
►You have a sense of narcissism toward Mortgage Brokers due to your defensive nature of not understanding the channel today. You are stuck with assuming it was the Mortgage Broker of the past, which it is not, or you have no experience at all with independent origination.
►Your employer provides a nice office with bells and whistles. Great meetings, motivational speakers and all kinds of perks. These shiny objects are available as an independent as well, but they are provided by your employer to influence you away from outside resources.
►You believe you can close your loans faster than Independent Mortgage Brokers and you believe your co-workers are more experienced (sorry, I threw up a little in my mouth when typing this).
►You believe that you are a direct lender and sell this term, along with in-house underwriting as if they are accurate or a benefit in which they are not.  
What are the signs of those outside of The Mortgage Matrix? This is the small, yet growing and thriving, independent sector of the primary mortgage market: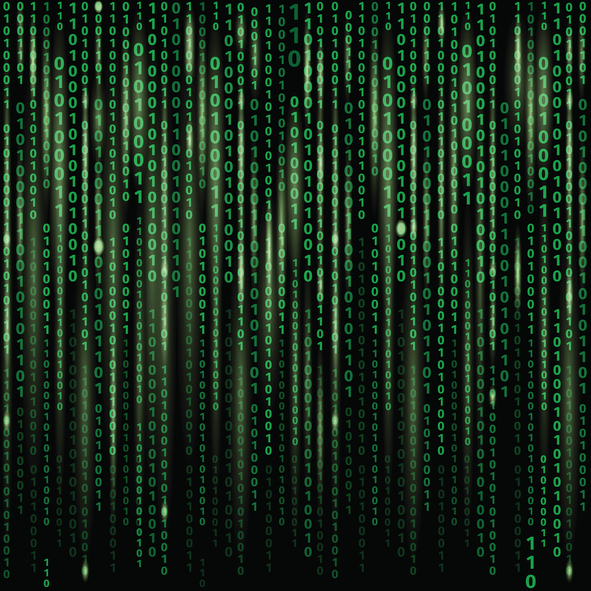 Outside the Mortgage Matrix (Independent Mortgage Brokers)
►You embrace competition and put your clients before one lender, which gives you control.
►You are aware the wholesale lending channel is the best it has been in history, with banks and non-banks performing at service and speed levels never seen before.
►You have a consistent resume and foundation through lender choice. If you need to make a switch, you simply click a mouse versus changing your employer and sending the dreaded "I've Moved" (again) message to your database and referral partners.
►You have access to market-leading technology, speed, software, pricing and processes quicker and easier through choice and competition.
►You understand all channels are third-party to the agencies and investors that buy, insure or guarantee residential mortgage loans. As a result, you don't use or sell false titles, even if more direct to the agencies than self-proclaimed 'direct' lenders.
►You understand wholesale offers the greatest benefit to your clients, with access to the most innovative programs and systems without overlays.
►You have a macro view of the entire industry and not just one small micro view as those who are inside The Mortgage Matrix.
►You understand and appreciate that the most experienced people in the industry (your team members in and outside of your company) are in the wholesale mortgage channel where The Matrix does not exist.
►You have access to the lowest rates and fees possible in the country and embrace a universal pricing engine for comparison and choice.
►You are not influenced by pressure from those inside of The Mortgage Matrix, even when nearly 90 percent of the industry is.  
The longer you wait to get self-educated and embrace independence, the more power and resources you directly feed these retail and correspondent lenders to monopolize. In order to embrace independent origination and see what advantages it can provide you today, you must seek self-education and the truth. Reach out to a reputable local Mortgage Broker in your community or understand what it takes to start your own independent practice if you feel that you are called to be a leader and business owner. Talk with wholesale lenders. Keep a close watch on the technology of the future. Margins will be restricted and the best position is to be nimble and have access to this technology and the best pricing under the independent wholesale origination channel.
Mortgage Brokers (Independent Originators embracing choice and competition) need to unite and educate those stuck in The Matrix. We need to help them see what we see and expose retail and correspondent lenders for how they are taking advantage of the primary mortgage market. I call on others to feel this responsibility. We need a healthy balance, and need to expose The Mortgage Matrix for what it is. Our industry can only be corrected by Mortgage Loan Originators changing how and where they send business, and enforcing competition. The consumers we serve will be much better for it. The best of the best will rise to the top by earning and competing for the business. Independent Mortgage Originators must come together and focus on building and growing the wholesale lending channel.
I'll leave you with this … there are great Mortgage Loan Originators stuck in The Mortgage Matrix. That is what frustrates me so much personally. They don't realize what they are doing not just to their clients, but to their careers. The band
Muse released a single called "Uprising" in 2009
(amazing coincidence with the year it was released). When asked what it was about, lead singer Matt Bellamy explained: "I wanted to write a song that summed up that feeling like you've been done over by people you're supposed to trust." You may feel this way after stepping outside of The Matrix as I do, but when you open up that third eye you'll be amazed by what you've been missing.  
Muse-Uprising
The paranoia is in bloom, the P-R
Transmissions will resume
They'll try to push drugs
That keep us all dumbed down and hope that
We will never see the truth around
(So come on)
 
Another promise, another scene,
Another package lie to keep us trapped in greed
With all the green belts wrapped around our minds
And endless red tape to keep the truth confined
(So come on)
 
They will not force us
They will stop degrading us
They will not control us
We will be victorious 
(So come on)
 
Interchanging mind control
Come let the revolution take its toll if you could
Flick a switch and open your third eye, you'd see that
We should never be afraid to die
(So come on)
 
Rise up and take the power back, it's time that
The fat cats had a heart attack, you know that
Their time is coming to an end
We have to unify and watch our flag ascend
(So come on)
 
They will not force us
They will stop degrading us
They will not control us
We will be victorious
(So come on)
 
The choice is yours. What will you do? 
---
The views expressed in this article are those of the author alone and do not necessarily reflect the views or policies of the author's employer or any organization with which the author may be affiliated.
---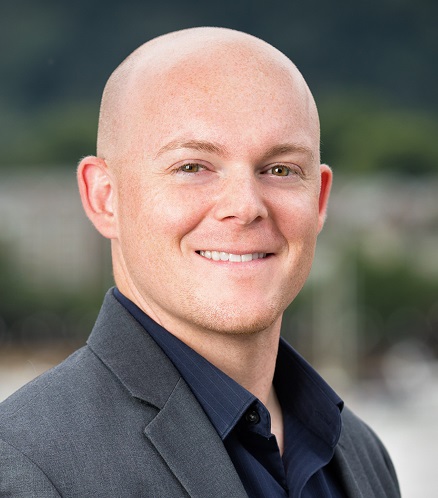 Andy W. Harris, CRMS is President and Owner of Lake Oswego, Ore.-based Vantage Mortgage Group Inc. and Past President of the Oregon Association of Mortgage Professionals. He may be reached by phone at (877) 496-0431, e-mail AHarris@VantageMortgageGroup.com or visit VantageMortgageGroup.com.
---
This article originally appeared in the November 2017 print edition of National Mortgage Professional Magazine.