Carrington Charitable Foundation Welcomes U.S. Army Staff Sergeant to New Adaptive Home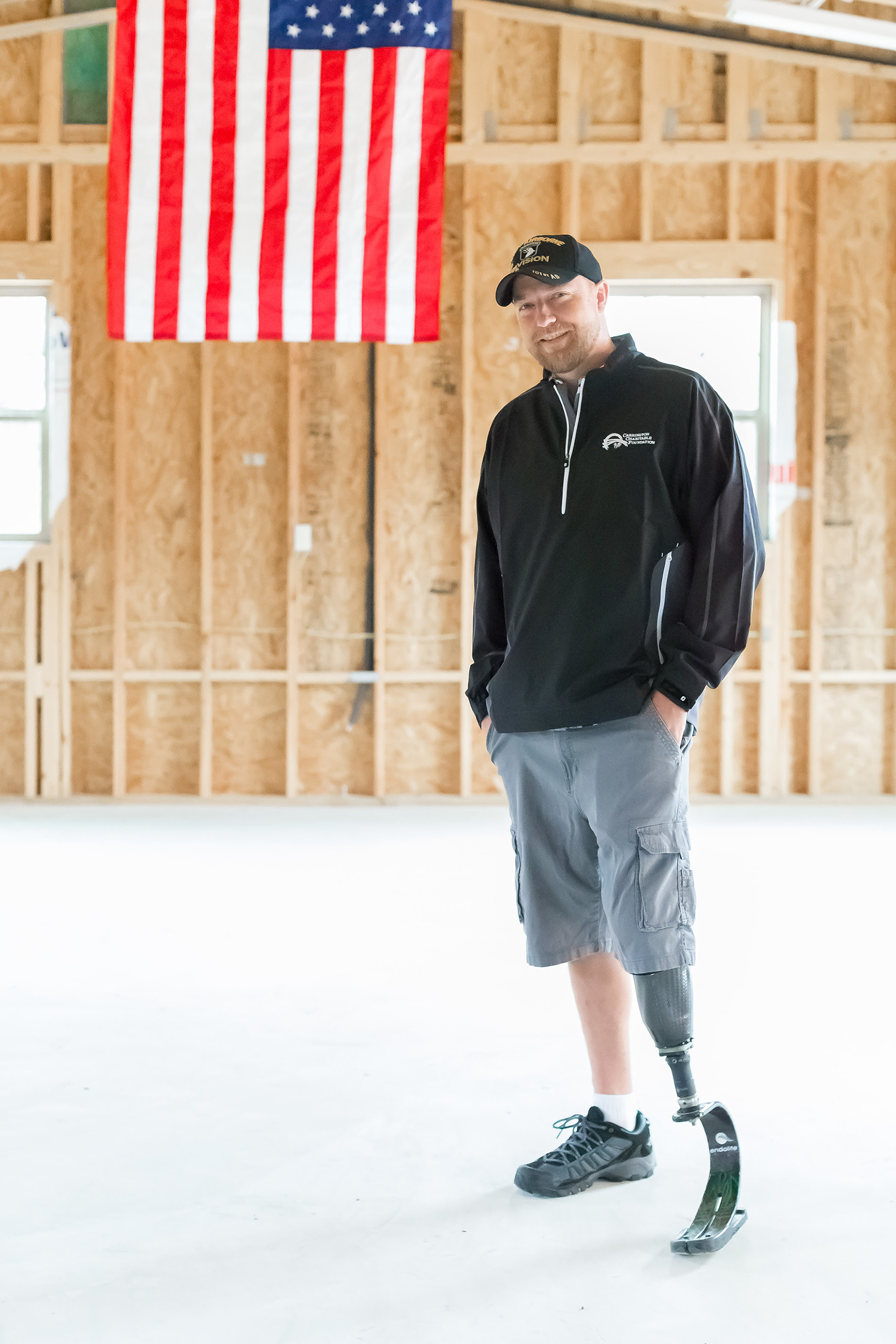 U.S. Army Staff Sgt. Jesse Clingman and his family recently celebrated Thanksgiving in their newly renovated and fully furnished custom home, provided by the
Carrington Charitable Foundation (CCF)
and its signature program,
Carrington House
, which provides housing for
severely wounded military veterans
who have returned from service in post-9/11 conflicts. CCF is the non-profit organization of The Carrington Companies. The Clingman home in Spring Branch, Texas is the 19th home completed through the Carrington House program.
"Our mission is to support our veterans who have made great sacrifices in service to our country, and serve them and their families by providing homes they can call their own," said Brandon Nicolas, Vice President, Carrington Development Company, which oversaw the project. "Every Carrington House home we remodel, renovate or construct from the ground up is designed to meet the specific needs of each Veteran to restore independence for them, their families and caregivers. After a thorough planning and design process, our team went to work to design a home that was wheelchair accessible for Jesse, and gives the family the space they need now and in the future."
Through Carrington House, CCF purchased a three-bedroom, two-and a half bathroom property and made possible the complete renovation into a five-bedroom, three-and-a-half bathroom home that meets Staff Sgt. Clingman's specific physical needs and accommodates the family of seven. Additionally, CCF paid off the mortgage on the Clingman's previous home that had been severely damaged by flooding and was uninhabitable.
"We've been watching the construction almost daily and counting down to the day we moved in," said Staff Sgt. Clingman. "We're thrilled to officially settle in to our new dream home and furnishings. The Carrington Charitable Foundation has made life better for me and especially my family. Words can't fully express our deep gratitude for the generosity they've given to me and my family. It is truly life-changing. I will always be thankful."