Mid-Island Mortgage Adds Seven New LOs
Mid-Island Mortgage Corp.
has hired seven experienced loan officers as part of its latest corporate expansion initiative, enhancing its mortgage origination capabilities along the East Coast. The newly appointed loan officers include Vincenzo Carlisi, Roger Megale, Madeline Sussman and Alice Wong in the company's Westbury, N.Y. headquarters office. Joining the Lorton, Va. regional office are Steven Hurysz, Uzair Malik and Cameron Wallace.
"Mid-Island Mortgage is committed to hiring leading mortgage loan officers throughout the East Coast in order to provide our clients the highest level of home financing expertise and service possible," said Louis Bottari, President and Chief Executive Officer of Mid-Island Mortgage. "We firmly believe that exceptional personalized service combined with tremendous talent and experience results in the best mortgage product and experience for our borrowers, and that's a philosophy that has kept customers coming back to Mid-Island Mortgage for the nearly 60 years we have been in business."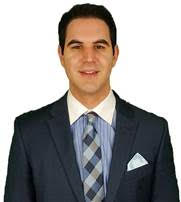 Offering nearly 10 years of both mortgage and financial investment experience,
Vincenzo Carlisi
has his Series 7 and Series 63 licenses, plus his New York, New Jersey and Connecticut mortgage licenses and puts such expertise directly to work for his clients. His career experience has included mortgage loan origination at Vanguard Funding, as well as financial consultant work for First Midwest Securities, Wilmington Capital and Elite Stock Research. He graduated with his Bachelor's degree in both finance and economics from the State University of New York Stony Brook.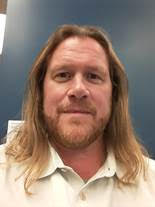 With almost 20 years of mortgage origination experience and New York and Florida mortgage licenses,
Roger Megale
operates with a uniquely hands-on approach to home financing. Working with Realtors, builders and attorneys over the years has brought him a full spectrum of borrowers, and he enjoys finding solutions for the different lending scenarios that accompany his varied clientele. Prior to joining Mid-Island Mortgage, he was a highly tenured Loan Officer/Mortgage Consultant for various lending institutions through the years. Having worked as an Originator with a large federally-chartered bank, as well as a mortgage broker and a mortgage banker, he has worked on all sides of the residential lending arena and knows that being a direct lending mortgage banker is the best path in which to offer his clients the best possible products and hands-on service.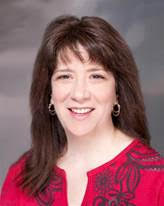 A 30-year veteran of the financial services industry,
Madeline Sussman
holds a New York mortgage license and brings the associated experience and expertise she possesses to each deal for both her borrowers and referral partners. She believes, first and foremost, in establishing long-term relationships with her clients and ensuring their needs are personally handled with great care every step of the loan process. Throughout the loan process, she keeps her clients apprised of the status level and all details, all the way down to the paperwork, explaining each component and providing the utmost confidence to the borrower as well as speed of execution for all involved. Prior to joining Mid-Island Mortgage, Sussman was a loan officer at Bridgeview Mortgage Corp. in Franklin Square, NY. She graduated with a Bachelor of Science degree in accounting from St. John's University.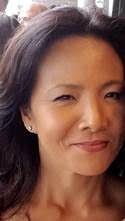 Offering nearly 28 years of residential real estate experience,
Alice Wong
puts her expertise directly to work for both her borrower and realtor clients with a New York mortgage license. Her experience not only encompasses residential mortgage origination, but also taxation, financial investment, legal knowledge and fluency in Cantonese and Mandarin. Prior to joining Mid-Island Mortgage, Wong was a Mortgage Loan Originator at Embrace Home Loans.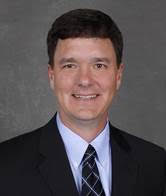 Offering clients 13 years of mortgage industry experience through his mortgage licenses in Virginia and Maryland,
Steven Hurysz
has a proven track record of performance for both borrowers and business partners across $450 million worth of career transactions. His attention to detail and personalized guidance and communication for his clients has yielded tremendously efficient loan processing times on his loans and a long list of repeat clients across the Mid-Atlantic region. Prior to joining Mid-Island Mortgage, he was a Mortgage Loan Originator at such companies as Jacob Dean, Primary Residential, Sterns Lending, Atlantic Mortgage Direct, 1st Financial and Alterra Lending.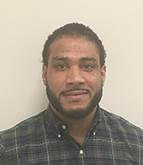 Uzair Malik
has more than 12 years of mortgage lending industry experience and has a Virginia mortgage license. He has extensive knowledge of the rules and regulations governing conventional, VA and FHA loans. He also takes great personal pride in guiding prospective and existing homeowners in the direction needed to achieve their housing and finance goals, whether it's for a home purchase, refinance or renovation. His expertise and excellent customer service skills are an important reason why he has built so many lasting relationships throughout the years that have, in turn, led to significant repeat business.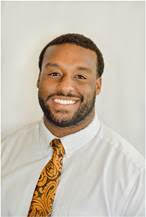 Offering a uniquely personal level of client service,
Cameron Wallace
prides himself on being a true partner for both his borrowers and business-to-business referral partners, ensuring all parties are left with complete satisfaction upon closing. He holds a mortgage license in the states of Virginia, Maryland, Pennsylvania and Georgia. Prior to joining Mid-Island Mortgage, he was a Mortgage Loan Officer for Movement Mortgage in Fairfax, Va. Prior to that role, he was a Mortgage Banker at CityWorth Mortgage in Fairfax, Va.