MBA's Mortgage Action Alliance: A Message From MAA Chairman Gene M. Lugat
With the New Year just around the corner, I thought it would be a good time to take stock of what the Mortgage Action Alliance (MAA) accomplished in 2017 and underscore just how important it is for people in the real estate finance industry to stay engaged with MAA, MBA's free grassroots advocacy network. MAA provides a quick, free and easy way to advocate directly to elected officials on issues that affect mortgage professionals' day-to-day lives on issues including licensure, regulatory relief, and reforms to the National Flood Insurance Program (NFIP)—just to name a few of the issues that our advocates have spoken up about this year.
It became easier than ever to participate in MAA this year with the release of the MAA App. It's a one-stop-shop for MBA Advocacy where users can join MAA, connect with elected officials, respond to Calls to Action and learn about MORPAC, all from your mobile device. You can download the app at
MBA.org/MAAapp
.
The numbers show how active MAA members were throughout 2017:
 
►Sent more than 30,000 letters and tweets to elected officials on Calls to Action, a 218 percent increase from last year.
►Ninety-eight percent of senators and 94 percent of representatives were contacted by advocates in all 50 states and the District of Columbia through MAA's advocacy platform.
►There are now a total of 23,002 MAA members, a 46 percent increase over 2016.
►Seventy-five companies ran MAA campaigns.
 
MAA's Second Annual Action Week took place the first week of October this year. Action Week is a week-long event dedicated to helping real estate finance professionals learn how to become more engaged in political advocacy that supports our industry. This year, 63 companies participated in Action Week, up from 58 last year. The work of these companies resulted in 4,500 new MAA members, which was 84 percent more than last year and put us ahead of our membership goal for the year. One thousand, three hundred and twenty-two advocates downloaded the MAA App during Action Week, surpassing our goal of reaching 1,000 downloads.
We like to say that MBA is the 'One Voice' of the real estate finance industry. MAA amplifies that voice by helping industry professionals contact their elected officials directly to let them know how legislation can impact local businesses in their communities. I encourage everyone in the mortgage industry to join MAA if you haven't already by visiting
MBA.org/JoinMAA
. Your voice matters.
Finally, I would like to thank all MAA members for speaking up for our industry in 2017, and wish everyone a happy holiday season and a healthy and prosperous new year.
---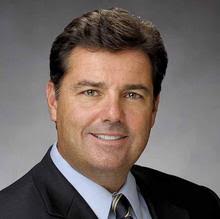 Gene M. Lugat is chairman of the Mortgage Bankers Association's Mortgage Action Alliance. Gene is executive vice president, national industry and political relations for PrimeLending Inc.
---
This article originally appeared in the December 2017 print edition of National Mortgage Professional Magazine.