A Little-Known Benefit of HUD-Approved Housing Counseling: Assisting Consumers With Credit Issues
A great deal of what is involved in a mortgage centers around credit. Help that can fix credit issues long-term is available at little or no cost within the HUD-approved housing counseling industry.
In June 2016, I was
appointed to the HUD Housing Counseling Federal Advisory Committee (HCFAC)
. This is a 12-person Committee comprised of three members each from the real estate community, the mortgage industry, the housing counseling agency (HCA) industry and three consumers. Since joining HCFAC, I have learned a great deal about education and services that HUD-approved HCA's can offer consumers. Most services are free, on a sliding scale basis or are a fee for service.
Looking at credit and getting consumers "mortgage ready" is a big part of HUD-approved housing counseling. And if in-depth credit counseling is needed, housing counselors can refer consumers to agencies with credit counselors trained specifically to help with credit. The National Foundation for Credit Counselors (NFCC.org) is a main organization that certifies and then recommends credit counselors that empower consumers to take charge of their finances through one-on-one financial reviews that address credit card debt, student loans, housing decisions and overall money management.
In 2017, an effort was started with the help of the
NFCC.org
to assist past short-sellers who continue to have a foreclosure code applied to past short sale credit. This problem is often learned of mid-contract and results in the loss of a new home contract, changing to an FHA mortgage, or changing to a portfolio conventional loan with both a higher interest rate and downpayment … instead of the Fannie or Mae Freddie Mac conventional loan applied for. There is a workaround in Fannie Mae, but none exists for Freddie Mac. This effort was started as a pre-purchase measure to ensure that past short-sellers had this erroneous credit issue cleared up before they attempted a new purchase when eligible to purchase again. The fix is available at
ForeclosureCreditFix.com
.
Because of my interaction with this effort, I learned of how much credit help is provided with HUD-approved housing counselors and of more in-depth help that can be provided by certified credit counselors. And counselors can help those who need to establish credit … a common need among Millennials.
Mortgage professionals specifically trained to originate loans could certainly use the services of HUD-approved housing counselors and certified credit counselors for clients with credit needs. Often, consumers come to us with credit issues that can affect their ability to get a mortgage or the best interest rate. Many of these consumers have been to credit repair companies that apply methods that temporarily hide credit, and mortgage professionals must often undo these measures (such as a dispute) to get the consumer a mortgage. What the credit repair industry has made clear is that there are many clients in need of repairing their credit! Housing counselors can assist consumers to correct their credit and at a far lower cost (if any).
A new effort has started to show Realtors and loan originators how to refer credit challenged clients to HUD-approved housing counseling agencies for assistance. The HUD-approved housing counselor will make an assessment on whether the client needs more in-depth credit counseling and provide this service in-house or refer to a certified credit counseling agency. There has been an increase in the number of consumers preparing for a new home mortgage and making an easy referral process available for mortgage professionals is needed. The plan is to set up a referral system where the loan originator is inserted into the HCA database as the referring partner and the consumer will sign an agency permission document to allow the loan originator to check on the referred clients' progress. HCA's are required to provide three sources available for a loan when the client is "mortgage ready." But loan originators who keep in touch with the client and the HCA will know when these clients are ready to purchase and can keep the realtor apprised of the clients "mortgage readiness." If a fee for service cost is incurred by the client at the HCA, the loan originator could provide a credit towards closing costs to compensate for these costs.
This effort will start with a limited number of HUD-approved housing counseling agencies and certified credit counselors. An outline of steps on how a loan originator can be inputted into the referral data base for a client and a letter of permission signed by the client for each HCA that allows the loan originator to check on the client status is being tested now.
I will be at the
Tampa Bay Homeownership Fair on Saturday, March 3
where HCA's will meet consumers preparing for homeownership first. After it is determined that the client is ready to talk with a mortgage lender, they will be sent to us, the mortgage professionals.
Isn't this the way it should be … that consumers are prepared for homeownership first? Isn't that what ForeclosureCreditFix.com is doing—fixing a problem ahead of signing a contract?
Will keep you updated on how it goes … stay tuned!
---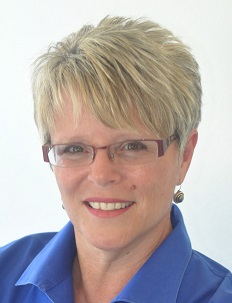 Pam Marron (NMLS#: 246438) is Senior Loan Originator with Innovative Mortgage Services Inc. (NMLS#: 250769) in Tampa Bay, Fla. She may be reached by phone at (727) 375-8986, e-mail PMarron@InnovativeMortgage.onmicrosoft.com or visit HousingCrisisStories.com, CloseWithPam.com or 8Problems.com.
---
This article originally appeared in the February 2018 print edition of National Mortgage Professional Magazine.
---