Two-Thirds of Median-Priced Homes Unaffordable to Average Wage Earners
The first quarter median home prices across more than two-thirds of the nation's housing markets were not affordable for average wage earners, according to
new study from ATTOM Data Solutions
.
The study found that 304 of 446 counties analyzed for this report, or 68 percent, were out of reach if one determined affordability calculating the amount of income needed to make monthly house payments on a median-priced home. Not surprisingly, many of the housing markets where affordability was elusive were the nation's most expensive: California's Los Angeles, San Diego and Orange Counties plus Arizona's Maricopa County (Phoenix) and Florida's Miami-Dade County.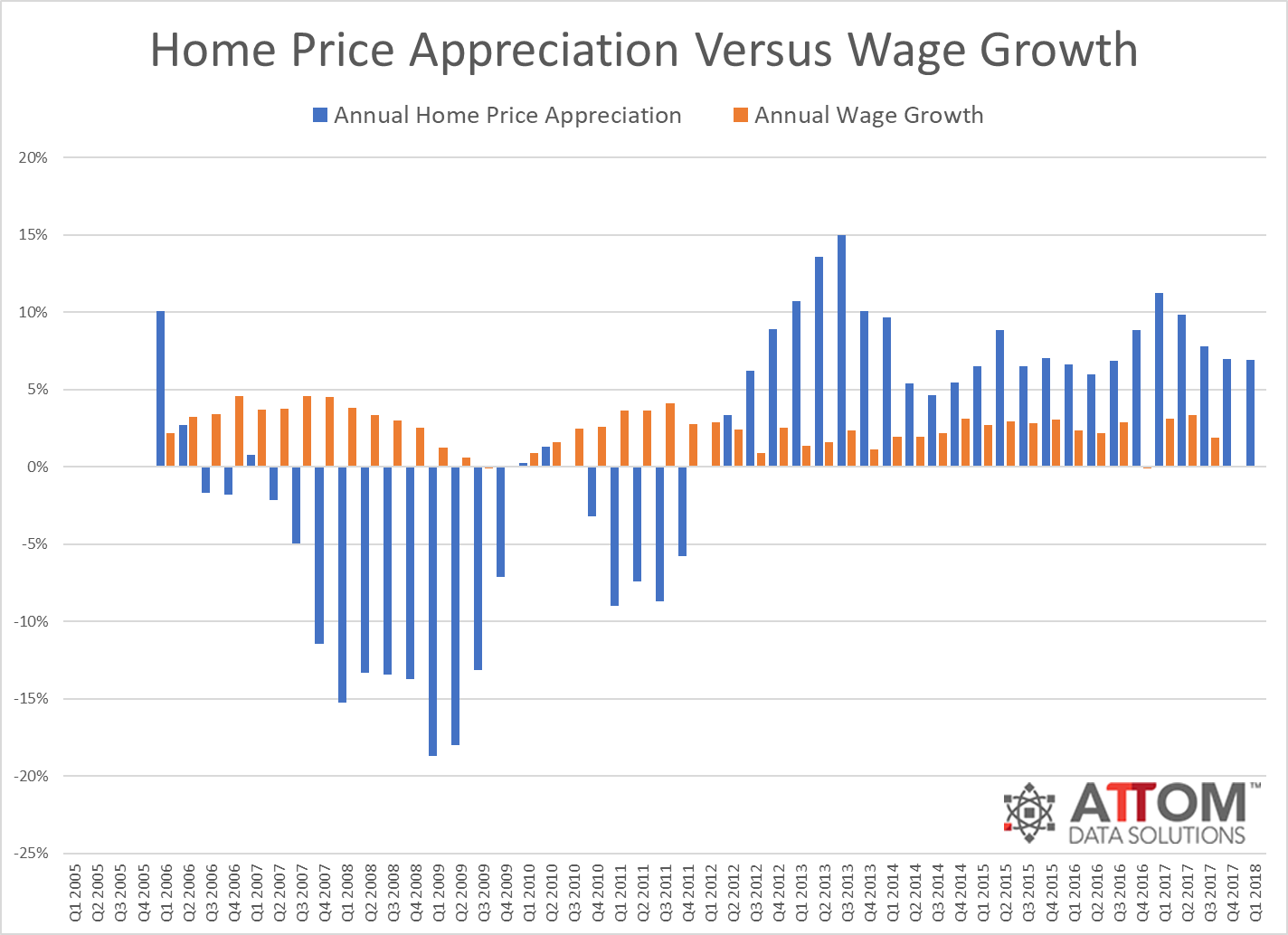 Among the 142 counties where a median-priced home in the first quarter was still affordable for average wage earners were Illinois' Cook County (Chicago), Michigan's Wayne County (Detroit) and Texas' Harris County (Houston) and Dallas County.
The lack of affordability is having an impact on the local population in these markets: Eight of the top 10 counties with the highest median home prices in the first quarter posted negative net migration in 2017, most notably New York's Kings County (Brooklyn), which saw a 25,484 net-migration decrease. The two exceptions among the top 10 highest-priced counties were California's San Francisco County (a 5,555 net-migration increase) and Alameda County (a 1,286 net-migration increase).
"Coastal markets are the epicenter of the U.S. home affordability crisis, but affordability aftershocks are now being felt further inland as housing refugees migrate from the high-cost coastal markets to lower-priced markets in the middle of the country where good jobs are available," said Daren Blomquist, Senior Vice President with ATTOM Data Solutions. "That in turn is pushing home prices above historically normal affordability limits in those middle-America markets."