Treasury Calls for 'Modernization' of CRA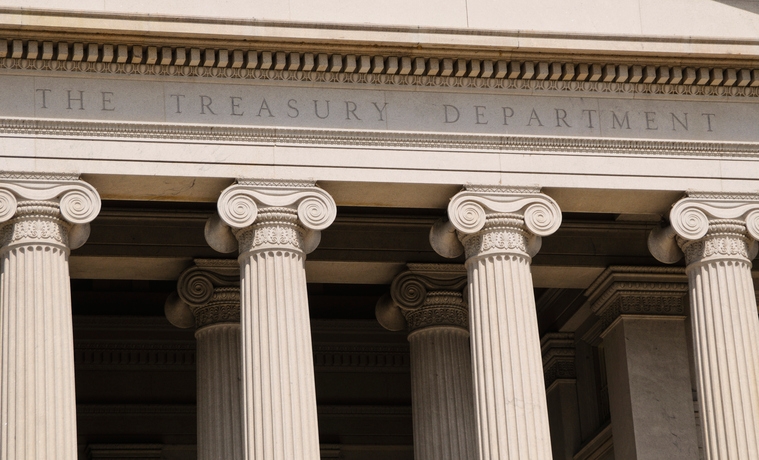 The Department of the Treasury is recommending changes to the Community Reinvestment Act of 1977 (CRA), emphasizing the need to align the Carter-era legislation with today's banking environment.
"Forty years since the passage of CRA, it is time for modernization to fit today's banking landscape and community needs," said Treasury Secretary Steven T. Mnuchin. "Our recommendations will improve the effectiveness of CRA by enhancing the assessment and examination process, enhancing the ability of banks to deliver services in the communities they serve while considering technological advances in the financial industry."
Among the Treasury's recommendations are an updating of the definitions of geographic assessment areas to "reflect the changing nature of banking arising from changing technology, customer behavior, and other factors," an increased "clarity and flexibility of CRA examinations to increase transparency and effectiveness of CRA rating determinations," improvements to the CRA examination process to with the goal of increasing both the timeliness of evaluations and banks' accountability for planning of their CRA activity, and incorporating performance incentives to "better serve the CRA's intended purpose of encouraging banks to meet the credit and deposit needs of their communities."
The Treasury issued its recommendations to the primary CRA regulators, the Office of the Comptroller of the Currency, the Federal Reserve Board and the Federal Deposit Insurance Corp.
Reaction to the Treasury's recommendations was mixed. Rich Foster, senior council for regulatory and legal affairs at the Financial Services Roundtable, welcomed the initiative, noting that the "1977 statute never contemplated regulations such as today's technological and digital banking advancements that allow banks to provide greater consumer access to lending and deposit services while addressing the needs of the communities in which they operate."
However, Paulina Gonzalez, Executive Director of the California Reinvestment Coalition, stated the recommendations "leaves too many questions unanswered" and warned that her organization needs to be "certain that Treasury's modernization efforts don't gut the CRA's provisions that address critical community needs that create a more just, equitable, and robust economy."