Analysis: Just What Did Mick Mulvaney Say in His ABA Speech?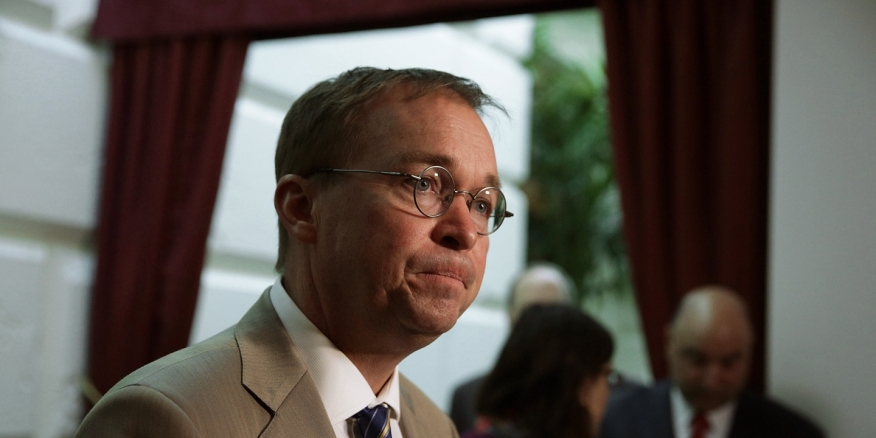 On Tuesday, Mick Mulvaney, the acting director of the Consumer Financial Protection Bureau (CFPB), gave a speech before the membership of the American Bankers Association (ABA) that has been widely reported as reaffirming the venality and corruption of Washington. In reality, Mulvaney offered a tough but honest assessment of his agency's congressionally mandated role and how it deviated from its initial goals.

Admittedly, one of Mulvaney's initial efforts could be seen as being among his most trivial actions: the insistence on following the letter of the Dodd-Frank Act in having his agency known as the Bureau of Consumer Financial Protection.

"CFPB doesn't exist at all," he said in his speech. "CFPB has never existed. That entity does not exist. There is no such thing as the Consumer Financial Protection Bureau. There is the Bureau of Consumer Financial Protection, and when we make our filings with the federal registry, we have always used that name, the Bureau of Consumer Financial Protection."

In reality, the consumer complaint database is not going anywhere—Mulvaney acknowledged the agency's mandate is to work with the general public. What Mulvaney proposed is removing an online forum that has been overstuffed with unverified and anonymous complaints against companies that have no way to publicly defend themselves against the charges—the majority of which, according to CFPB data, are routinely dismissed.
Mulvaney correctly noted that the Dodd-Frank Act does not require this type of an online forum full of anonymous attacks to be created or maintained. Or, as Mulvaney facetiously stated, "I don't see anything in here that I have to run a Yelp for financial services, sponsored by the federal government."
One area where the mainstream media seriously misreported Mulvaney's speech involved the impact that Americans had on influencing their legislators. CNN's "
Mick Mulvaney delivers the chilling truth
" and the Washington Post's "
Mick Mulvaney personifies pay-to-play
" intentionally cherry-picked Mulvaney's comments to suggest he was a slave to lobbyists.

For the sake of fairness, this is what Mulvaney said, unedited: "We had a hierarchy in my office, in Congress. If you're a lobbyist who never gave us money, I didn't talk to you. If you're a lobbyist who gave us money, I might talk to you. If you came from back home and sat in my lobby, I talk to you without exception, regardless of the financial contribution."

Not surprisingly, Trump-bashing media outlets conveniently forgot to include the last sentence about how Mulvaney listened to all of his constituents and how he gave them more respect than lobbyists. Some media outlets also criticized Mulvaney for encouraging bankers to lobby their elected officials, as if that right to participate in the congressional process was somehow forbidden to the financial services industry.

Also missing from mainstream media coverage was Mulvaney's cogent comments on how the CFPB has always been politicized: "No one looks at the SEC and says, 'Oh, they're just the brainchild of so-and-so and they're all controlled by this ideology.' No one says that about the FDIC. No one says that about the OCC. They say it about us. They do. We're not in the same class as those regulators yet. We're Elizabeth Warren's brainchild, and we have to get away from that."
The full transcript of the Mulvaney speech can be found
here
and it deserves to be read in its entirety, if only to show what a dismal job the mainstream media is doing in covering the Mulvaney leadership of the CFPB.