Visionet Adds John Spencer as VP of Consumer Lending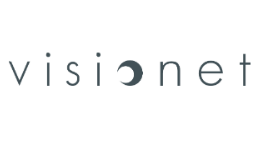 Visionet Systems
has announced that the company has hired John A. Spencer, a veteran with over 30 years of experience in the mortgage industry, as Vice President of Consumer Lending.
"Visionet has significant plans to grow in the consumer lending space and we expect John to play a pivotal role in driving this growth," said Arshad Masood, Chief Executive Officer at Visionet Systems. "John's experience and competencies are broad and deep and include managing company growth strategies that encompass business development, information technology and program management. He possesses significant change management experience, understands best practice standards and procedures management, and enterprise application planning that spans technology, sales, operations, accounting and corporate business functions. We are fortunate to have him join our team."
John most recently served Fannie Mae as a Senior Technology Account Manager, where he worked to maximize the use of Fannie Mae technology throughout the mortgage lending community, while increasing revenue and market share for the company's sales teams and providing technology subject matter expertise for internal and external clients. Before that he served as Senior Program Manager for Downey Savings & Loan. In that role, he was responsible for implementing enterprise initiatives in core banking, residential lending, IT governance and change management.
Previous to these positions, John was a Senior Vice President of Business Development for Fidelity National Financial (LSI Credit); Vice President and Enterprise Program Manager in the IT Department for First American/CoreLogic and US Bancorp.
"I am very excited about my new role and its support for the current ongoing transformation of our industry," said Spencer. "Visionet has very deep investments in lending and leading edge technology with over two decades in the mortgage space. Importantly, they understand the challenges of lenders in this current environment to focus on customer satisfaction, be nimble to new opportunities while driving internally efficiencies to lowering cost per loan. I am confident that together, we will be able to help our customers keep pace in today's consumer lending space."
---