NMP Mortgage Professional of the Month: Vladimir Bien-Aime, President & Chief Executive Officer of Global DMS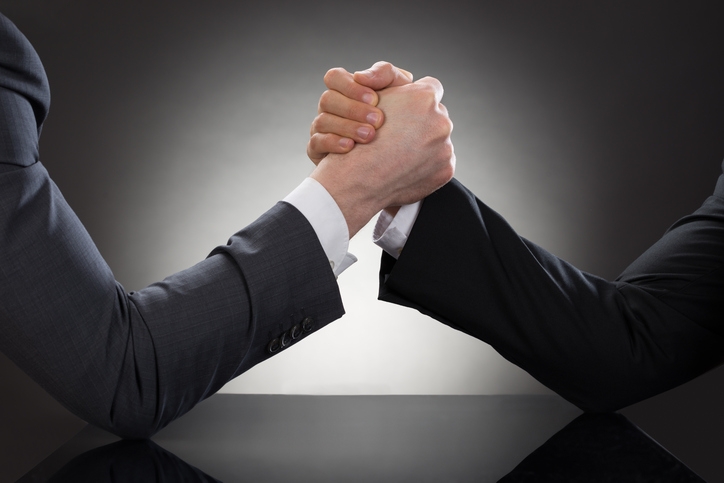 National Mortgage Professional Magazine
recently had the chance to speak with president and chief executive officer of Global DMS, Vladimir Bien-Aime. Vlad, as he is known to his friends and those who work with him, has built Global DMS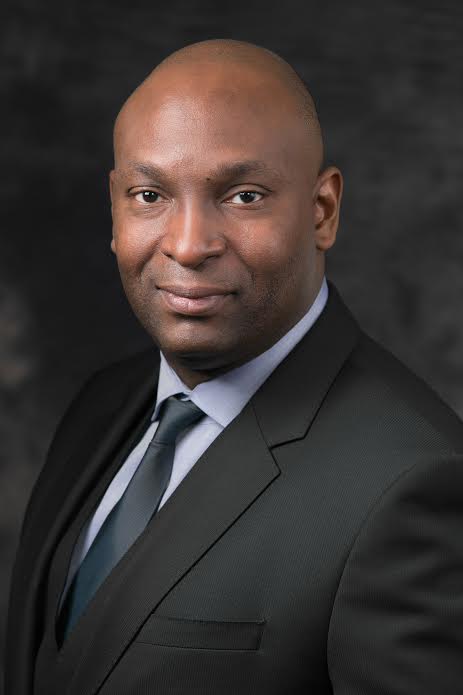 into one of the leading appraisal management technology firms in the mortgage industry. Global DMS provides appraisal valuation management solutions to numerous lenders, appraisal management companies (AMCs) and other entities involved in the valuation process.
I wanted to find out from Vlad how he came to bring his talents and entrepreneurship for developing innovative technology in the mortgage industry, and what his views are on the current state and future prospects for the mortgage space.
Vlad is a proven leader who continually drives the adoption of best practices while maintaining the highest standards in all things related to the residential appraisal process. He has built a software firm that enables mortgage professionals to operate more effectively and meet today's ongoing challenge to ensure compliance, and to do so with far greater efficiency than ever before.
 
Vlad, congratulations on being named National Mortgage Professional Magazine's Mortgage Professional of the Month for April.
Thank you … I appreciate the honor.
 
Did you choose a career in the mortgage industry specifically, or did it just sort of happen to be the path your career took?
My background is technology-based, which has always been a passion and strong suit of mine. I was a computer science major in college back when that major was just gaining momentum pre the hi-tech boom of the mid- to late-90s. Post-school, every job I've had has been related to technology.
In my second job out of school, I had an opportunity to work for a company that was in the mortgage industry, developing forms for appraisers to use. That's what got me into the industry back in 1995. I was a young man back then. I left that company because I wanted to grow and ended up pursuing a solid career in general consulting. But ultimately, I was drawn back because the clients I used to work with would call me up and ask for advice on how they could do things a better way.
It has led me along this path where I have sought to deliver that "better way," where clients can be more mobile, and where they could cut down on office space. When questioned, my answer has basically been Web-based technology for appraisal management. Early on, that concept was a completely different idea, and I had a boss at the time say, "How do we do what we do better?" I replied, "Let's do it on the Web." Ultimately, I left to pursue this idea on my own, and we were able to turn it into a great business. It has and continues to be a great ride for me.
 
You were a pioneer among those providing appraisal compliance services online. Now with the entire appraisal process under such close scrutiny and appraiser independence required by regulation, would you say that your firm has had to significantly evolve over the last several years?
Well, it's kind of funny you say that because when we started out, we were already exercising best business practices. So for us, it wasn't really a new thing and all of our clients believed in being independent from a security perspective. Many of our initial clients were lenders who got involved with sub-prime lending. They were leery of it because they were generally more conservative companies, so their ability to determine the real value of the homes was imperative. Every client we had initially had their own appraiser panel. They placed an order from a portal and then had internal staff to manage and place requests and communicate with the actual appraiser. All of that was included in our product, so we were pitching creative solutions when it was wildly unpopular during that particular time period. It was something that we always believed in, and I think the rest of the world eventually came around to our way of thinking.

Do you think you were ahead of the curve in creating separation between appraisers and lenders? Do you believe that if the new requirements had been in place earlier, the housing crisis could have been eliminated or significantly reduced?
It's an interesting thing. When you have these individuals who really want to push the limits of what is realistic … now you have this visual barrier. Obviously, certain individuals will do what you allow them to do, but this regulation has been in place for a very long time. It's not new. People say, "Oh, all of a sudden we have to do this," but this was something that was always required. It's not new. It's just being properly enforced. So to answer your question more specifically, Yes, the rule was always there, and our software enabled enforcement of it, but all too many organizations got caught up in pushing the envelope. There is no one thing that could have prevented the mortgage crisis or significantly reduced its debacle. It was a culmination of different things.  
What separates one appraisal management company (AMC) from another?
There're probably many good factors. I would say first and foremost is the integrity of the actual AMC's owners. I think that's a top aspect. You have heard of so many AMCs go out of business. There are companies that not only took money from the lenders who never got their appraisals, but left them on the hook for millions of dollars. I think that's a pretty significant outcome which has ramifications throughout the entire industry. As a result of that, we actually launched a site to help lenders find more quality in AMCs. However, the AMC model serves a valuable purpose and there are many well-established AMCs of high quality. Lenders just need to perform their due diligence before engaging with them. I fully support the AMC model. It has proven to work well.
Technology obviously also plays a big role. Global DMS pioneered Web-based appraisal technology that was helping the appraisal space many years before the mortgage industry became a daily headline post the crash. I think companies that pay for better quality products actually see better results. For example, when you see things like the model where AMCs do the cost plus, where they take a flat fee for their service, then, as a result, are not squeezing the appraisers to make more margin. I think that type of integrity goes a long way, and ultimately, delivers a better product to the lender.
 
What is your approach to leadership?
My motto is to lead by example. You see, there are many people who see certain things, but then don't actually act on it. People have a hard time getting behind leaders like that, so I endeavor to practice what I preach I think if you do this, people will believe in you and will follow you as a result.
 
What are the key challenges and opportunities you see in the new mortgage industry?
There is no doubt that you're going to see a lot of things continue to revolve around compliance. If you look at the very nature of the Dodd Frank Act and the mandates of the Consumer Financial Protection Bureau (CFPB), it's going to be pretty important to actually maintain compliance over the long-term. I think they are looking more and more to the vendor sphere for assistance in that regard. A great deal has happened in the last several years that has required us to bring extra help from a legal perspective to ensure that our clients are in compliance. It's something that's expected of us. Our technology will revolve around that. Compliance isn't going away; it's here to stay.
Mobile technology is going to be a big factor, as this type of technology enables people to work the way people actually work. Twenty years ago, if you said that everybody was going to be using Web-based software, people would have said you were crazy. In the next 20 years, everything will be going the way of mobile devices, and I think people who move towards that innovation are going to be a lot better off in the future. 
The last way to survive in this new mortgage industry will be via trusted, long-term partnerships. I think if you look at consolidation in the industry, the companies that have staying power are the ones that work together for success. We at Global DMS firmly believe in that. We've made a number of different strategic partnership moves in the last couple of years to align ourselves with great companies to make sure that lenders gain the most from automation and experience the best service. Those types of solid relationships are going to be key. 
 
Speaking of lenders, what are they going to have to do to survive in the future?
With all of this regulation, they're simply going to have to be more efficient and effective, get better at what they already do. When the likes of Wells Fargo and mega-lenders are laying off hundreds at a clip, it's a sign that you're going to have less people employed internally. You're going to have to do more with less. Technology automation and tight integration are key to succeeding.
 
How will Global DMS remain at the top of its field?
We at Global DMS like to be innovators. We are always investing in the future. We've already spent millions of dollars on our next-generation technology. We like to be ahead of the game in everything we do. For example, when you look at Web forms, we're still the only company that really has a full Web-based appraisal system that includes form technology. We launched that back in 2007. I think that innovation and staying ahead of the curve is one of our strongest characteristics. We reinvest and most companies forget to do that. I also think we have done a great job investing in people. A lot of companies don't realize that people are part of their capital. One of the most important things we do is look for talented people at all times. I believe that having great people makes a great company.
---
David J. Coster is senior editor of
National Mortgage Professional Magazine.
He may be reached by phone at (919) 559-2171 or e-mail

[email protected]

.
---
This article originally appeared in the April 2014 print edition of National Mortgage Professional Magazine.