Home Values Soar, First-Time Buyers Decline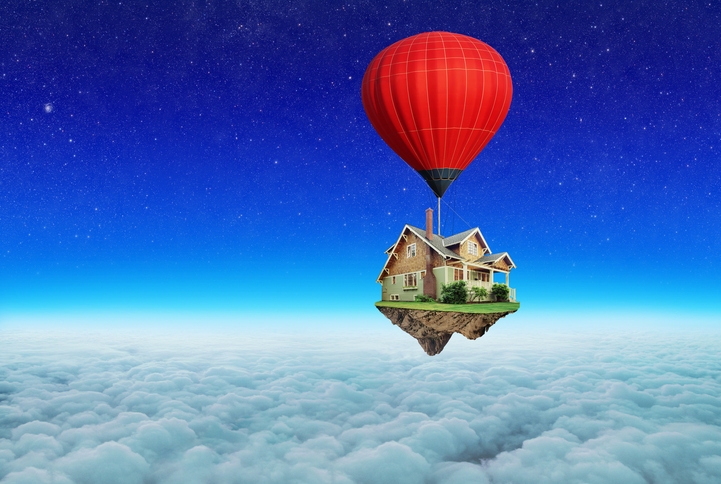 National median home values recorded an 8.7 percent increase in April to $215,600,
according to new data from Zillow
. This represents the fastest rise in home values in June 2006, when they were appreciating at an annualized rate of nine percent.
Zillow also determined that home values in 21 of the 35 largest housing markets have surpassed peak value hit during the height of the housing boom during the previous decade. Home values saw their greatest appreciation levels in San Jose, with a 26 percent year-over-year spike to a median price of $1.26 million. In Las Vegas and Seattle, home values rose 16.5 percent and 13.6 percent and median home values were $260,800 and $490,000, respectively.
"Home values are rising faster than we've seen in a very long time: The spring home shopping season has been a perfect storm of strong demand and tight supply," said Zillow Senior Economist Aaron Terrazas. "Sluggish new construction has exacerbated the supply situation and homes that are hitting the market, are moving very quickly once they do. Americans are also in a spending mood, boosted by recent tax cuts and rising wages. Millennials who long delayed becoming homeowners, are out in force—a shift we're also seeing in softer rent appreciation."
On the rental side of the market, Zillow found the national median rent was up 2.5 percent from one year earlier, with a median payment of $1,449 per month. The greatest annualized rent appreciation was in California's Sacramento and Riverside metro areas with 7 percent each and in Las Vegas with a 4.5 percent uptick.
As home values increased, the number of first-time buyers in the housing market declined.
New data from Genworth Mortgage Insurance
determined that first-time homebuyers purchased 411,000 single-family homes during the first quarter of this year, down two percent from the first quarter of 2017. First-time homebuyers accounted for 37 percent of single-family homes sold and 57 percent of purchase mortgages financed. For the first time since the first quarter of 2012, home sales grew faster than home purchase originations: The volume of purchase loans for acquisition of owner-occupied homes were down two percent from a year ago as home sales remained flat.
While there were fewer first-time buyers in the first quarter, there were also more investors. Homes sales with all-cash transactions loans made by investors were up by three percent from one year earlier, with 11,000 units acquired during the first quarter.
"This quarter's decline in first-time homebuyer sales reflects a slowdown in cyclical momentum as the first-time homebuyer market approached its historical norms," said Tian Liu, Chief Economist at Genworth Mortgage Insurance. "It also reflects a shortage of available homes priced at or below the median first-time homebuyer market price of $250,000. While for the first time since 2014 first-time homebuyer demand is slightly easing, supply pressures will continue to drive price appreciation and freeze out a large percentage of the 2.7 million first-time homebuyers who are still missing from the market."
Liu also warned that "the housing market is becoming overheated, which is supported by this quarter's growth of all-cash transactions and purchase loans made by investors, and the corresponding decrease in first-time homebuyers. It is becoming increasingly common to see multiple offers submitted on a property, which results in purchase prices surpassing listing prices, as well as inflated home prices, making cash offers more coveted. Because first-time homebuyers prefer using debt over cash when purchasing a home, this quarter's surge in cash purchases is a competitive disadvantage to them and helps explain their pull-back."
Nonetheless, this year's housing market appears to be on track for a three percent increase in total home sales, according to
Freddie Mac's latest Outlook report
. However, the report predicted a 6 percent decline in originations this year to $1.75 trillion.
"While this spring's sudden rise in mortgage rates are taking up a good chunk of the conversation, it's the stubbornly low inventory levels in much of the country that are preventing sales from really taking off like they should be," said Freddie Mac Chief Economist Sam Khater. "The underlying demand for buying a home is holding up, and will continue to do so, as long as the economy is generating solid job and income growth. Most markets simply need a lot more new and existing supply to cool price growth and give buyers enough choices."