HUD Charges Syracuse Property Owners With Fair Housing Act Violations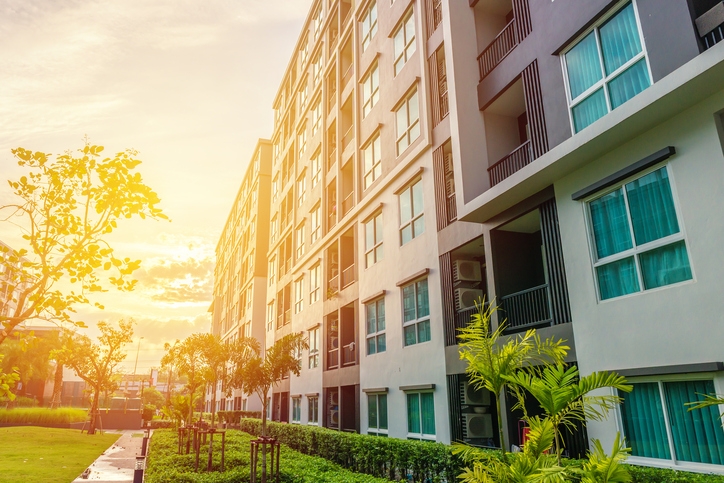 The U.S. Department of Housing and Urban Development (HUD) has
announced it is charging
Syracuse, N.Y.-based property owners Nolo Contendere LLC and Nolo Contendere LLC Trust, and their agents with housing discrimination for allegedly refusing to allow a woman with mental disabilities to keep an assistance animal.
The Fair Housing Act prohibits housing providers from denying or limiting housing to persons with disabilities or from refusing to make reasonable accommodations in policies or practices. This includes denying a request for an assistance animal.
"Persons who require assistance animals in order to maintain their independence shouldn't have their requests for such accommodations unlawfully denied," said Anna María Farías, HUD's Assistant Secretary for Fair Housing and Equal Opportunity. "Today's action reaffirms HUD's commitment to ensuring that housing providers meet their obligation to comply with the Fair Housing Act."
The case came to HUD's attention when a woman with mental disabilities filed a complaint alleging that Nolo Contendere LLC, which owns the apartment building she lives in, refused to allow her to keep an emotional support dog. HUD's charge of discrimination alleges that the woman requires the use of an assistance animal to help with her disability. After bringing the animal home, however, an agent for Nolo Contendere confronted her and allegedly gave her a choice of either getting rid of the animal or being evicted, even though she provided a letter from her primary care physician attesting to her need for the animal.
According to the charge
, the woman contacted Central New York Fair Housing (CNYFH), a HUD Fair Housing Initiatives Program agency, for assistance. CNYFH contacted the agents and explained their obligations under the Fair Housing Act, but they refused to make an exception to their "no-pets" policy. One of the agents stated that the policy would also apply to seeing-eye dogs for blind tenants, and allegedly told the woman, "I know you're trying to play the disability game. We're not playing it."
"This Charge represents HUD's commitment to ensuring that housing providers offer equal opportunities to persons with disabilities looking to rent a home," said J. Paul Compton Jr., HUD's General Counsel.
---