Promontory MortgagePath Adds Three New Hires
Promontory MortgagePath
has announced three senior-level additions to expand its relationship management and sales efforts. The new hires will focus on bank relations, technology and outsourced services opportunities.
Paul Katz, a long-time American Bankers Association (ABA) executive, has joined Promontory MortgagePath as Head of Bank Relations. He will report to Bruce Witherell, Chief Executive Officer. Katz will be responsible for expanding the company' presence in the banking and credit union space. Scott Stein has joined the company's technology unit, PromonTech, as Regional Vice President of Sales; and David Sears has joined the company's fulfillment unit, Promontory Fulfillment Services, as Regional Sales Director.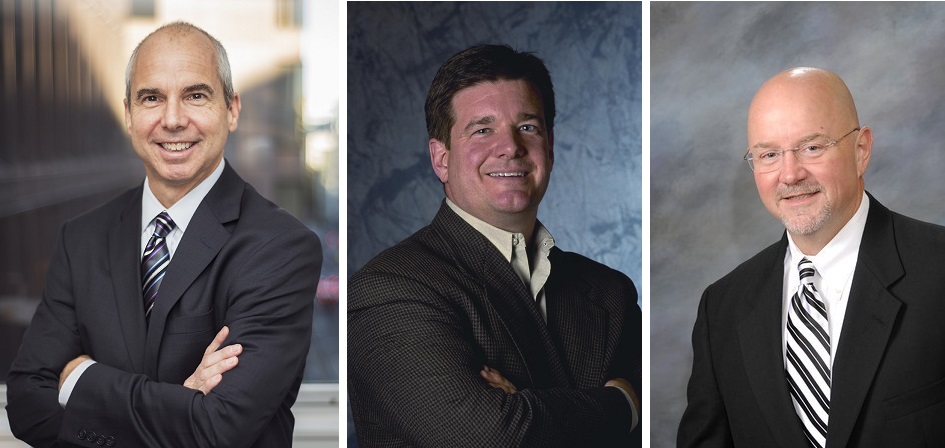 Katz is a seasoned banking industry veteran with more than 30 years of experience in business development, state relations, association leadership and public policy. He joins Promontory MortgagePath after serving the ABA in a host of senior level positions spanning nearly two decades. Most recently, Katz was the Executive Vice President of the ABA State Association Alliance, where he managed the strategic alliance between the ABA and the 50 autonomous state bankers associations. Prior to his tenure with the ABA, Katz held various posts at America's Community Bankers Association and its predecessors. This included work in membership, state relations, government relations and communications.
Stein joins PromonTech from Maxwell Financial Labs, a provider of digital mortgage cloud software, where he was the Vice President of Sales & Business Development. Previously, he was the Vice President of Sales for Roostify, an early entrant into the point of sale space. Prior to Roostify, Stein was the Executive Vice President of Sales for Mercury Network, the leading appraisal vendor management software provider, where he was responsible for restructuring and expanding the sales team, resulting in significant revenue growth. Stein was also the President and Chief Executive Officer of Xetus, a loan origination software developer.
Sears joins Promontory Fulfillment Services from Gooi Mortgage, a provider of back office mortgage fulfillment services, where he was a Regional Account Executive. Sears has held a series of senior level sales positions with leading correspondent and wholesale lenders such as Platinum Mortgage, Plaza Mortgage, Michigan Mutual and Security National Mortgage.
"We are seeing a growing acceptance and adoption of both our technology and outsourced fulfillment offerings, as well as a strong interest in digital solutions from the banks and credit unions", said Bruce Witherell, Chief Executive Officer of Promontory MortgagePath. "The addition of consultative executives of the caliber of Paul, Scott and David will accelerate this growth."
---