Are More Changes Coming to the CFPB?
Two new reports are highlighting another round of changes impacting the Consumer Financial Protection Bureau (CFPB).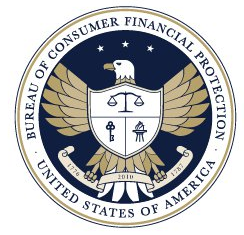 According to a Bloomberg report
, CFPB Acting Director Mick Mulvaney told a press conference yesterday that President Trump is reviewing potential candidates to become the agency's next Director. The White House has a June 22 deadline to nominate a replacement for Richard Cordray, who resigned last November to run for Governor of Ohio.
Mulvaney stated the White House will adhere to the June 22 deadline, but added he was not involved in the hiring process.
"Once they name a person I look forward to working with him or her to get that person up to speed," said Mulvaney, who will be able to stay as Acting Director until a full-time replacement is confirmed by the Senate.
The new CFPB Director will be inheriting a significantly smaller agency. Mulvaney stated during his press conference that he would the Federal Reserve for $65.7 million to cover the CFPB's operating costs for the fourth quarter, bringing his total budget requests for this year to $381 million. That sum is $200 million lower than the funding allocated to the CFPB in 2017. He added that he directed the agency's staff to reduce its budget by 20 percent, although he stressed that would not include job cuts.
Also, the next Director may need to clarify the official name of the agency. The
news site Vox published a Twitter photo
by Alan Zibel, a researcher at the advocacy organization Public Citizen, that showed the acronym "BCFP" in the agency's lobby. Mulvaney has taken it upon himself to shift the agency's name to "Bureau of Consumer Financial Protection," and a new logo with that name was recently introduced.
But the agency's
Web site
and social media channels still refer to the CFPB name, and most media resources identify the agency as the "CFPB."