Mortgage Rates Drop, Homebuyer Enthusiasm Rises
Mortgage rates were down for the third time in four weeks, but the rate seesaw is not having much impact on homebuyers who are eager to pursue the American Dream.
"After a sharp run-up in the early part of 2018, rates have stabilized over the last three months, with only a modest uptick since March," said Sam Khater, Freddie Mac's Chief Economist. "However, existing-home sales have hit a wall, declining in six of the last nine months on a year-over-year basis. "This indicates that persistently low supply levels, and not this year's climb in mortgage rates, are handcuffing sales, especially at the lower end of the market. Home shoppers can't buy inventory that doesn't exist."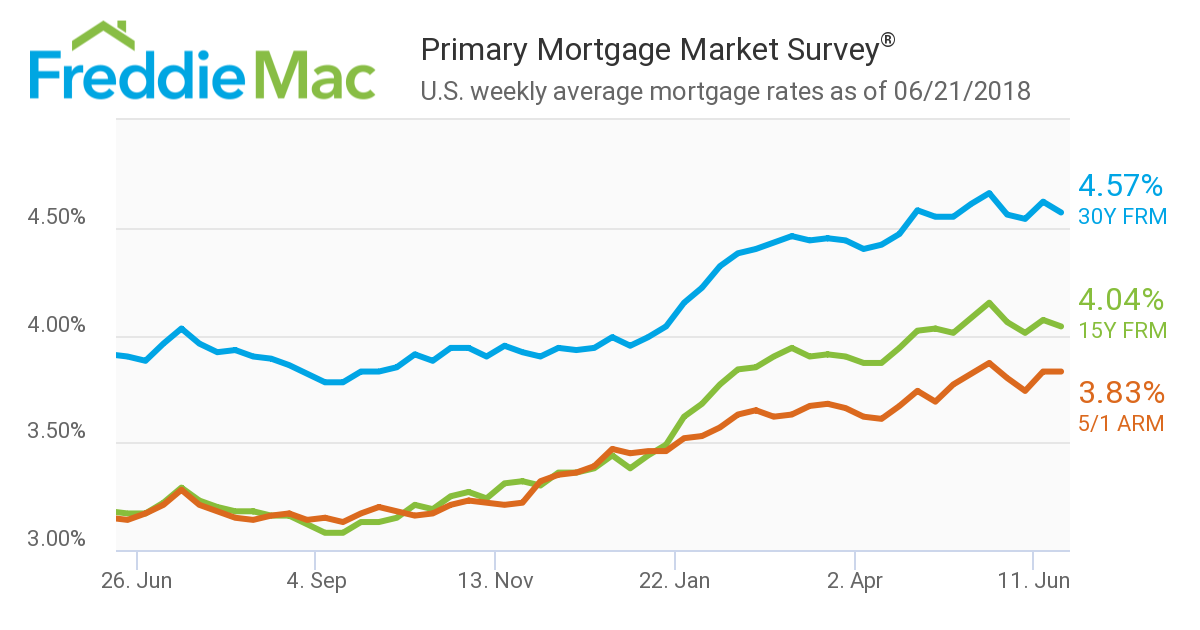 But that's not stopping potential homebuyers from having faith in the market.
New second quarter data from the National Association of Realtors (NAR)
has found 75 percent of Americans believe that now is a good time to sell a house, while 68 percent think it is a good time to buy. Even better, 46 percent of respondents to NAR's survey said do not believe it would be difficult to obtain a mortgage, up from 36 percent last quarter.
"This is most likely a reflection of the current positive outlook on the direction of the economy," said NAR Chief Economist Lawrence Yun. "Healthy job creation and faster wage growth mean that homeownership is viewed as a more attainable goal than it was a year ago."
However, there is a dark cloud on this horizon: 73 percent of those polled by NAR believed it will be harder for future generations to purchase a home, compared to only 11 percent who thought it will be easier.