National Mortgage Brokers Day Set for July 18th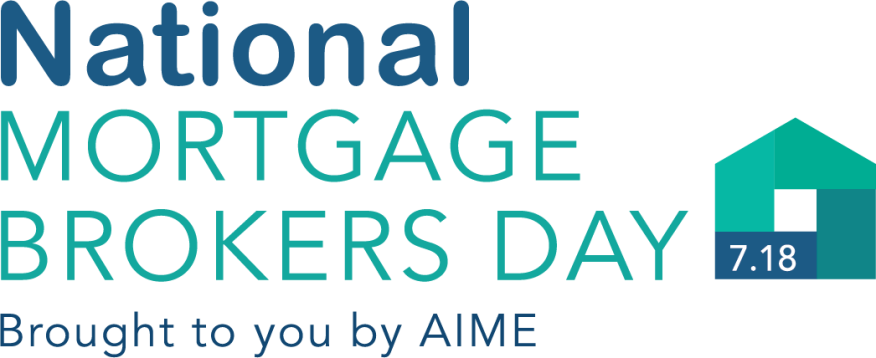 National Mortgage Brokers Day (
#NMBD) 
is a newly-created national day to recognize Independent Mortgage Brokers throughout the United States. AIME will lead a variety of efforts to recognize the expertise of the Mortgage Broker community and what makes choosing a Mortgage Broker the best option for homebuyers.
AIME recognized the need for a day to appreciate the work that Independent Mortgage Brokers do not only for the mortgage industry, but for homebuyers as well. One of the goals of National Mortgage Brokers Day is to bring awareness to the benefits of using An Independent Mortgage Broker over a bank or retail lender. Historically, Brokers have not been given recognition for the expertise and high-end service they offer homebuyers and it's time for Brokers to be regarded as the experts and advisors that they are.
AIME has created a special logo for National Mortgage Brokers Day, and encourages everyone in the mortgage community to share this logo and spread the word about National Mortgage Brokers Day.
Over the next few days, AIME will be sharing articles and resources that brokers can use to educate their clients about why working with an Independent Mortgage Broker offers them much more than a monetary transaction.
AIME has also designed an e-card that lenders and others who work with Mortgage Brokers can personalize and send to broker clients and partners (contact AIME for the e-card if interested).
---