How Education Is Key to a New Model's Success
The mortgage industry is changing. From new regulations to the way consumers shop for a loan, change is the only constant. Keeping up with changes, continuing education and making compliance a top priority is key.
I sat down with leadership from
Motto Franchising, LLC
, the first national franchise of mortgage brokerages, to discuss the importance of onboarding, in-person versus online training, and the role of compliance in education.
"Being the very first in our specific segment of the industry means charting new territory when it comes to the right mix of educational and professional development, and we are pleased to share our lessons learned," said Ward Morrison, President of Motto Franchising.  
The importance of onboarding
As the saying goes, knowledge is power. Onboarding education can make the difference between a lackluster Loan Originator and one who shines. The Motto Mortgage Loan Origination training program, or "Success Coaching," is spearheaded by Lead Success Coach Shertina Spencer, and supported by the company's Client Success Team.
Onboarding and training Loan Originators is crucial, especially when it comes to growing the broker office network. Loan Originators new to Motto Mortgage offices generally have a financial services background and come in with a foundational knowledge of the mortgage process. The onboarding process focuses on the brand's loan origination workflow, other mortgage tools such as marketing and continuing education platforms, and the value propositions of the Motto Mortgage network. During the onboarding of LOs, their access to the Loan Origination System (LOS) is created with customizable functionalities such as task reminders, personal data reports and custom documents.
"Essentially, our mortgage brokerage office owners recruit originators from the mortgage industry and other financial services backgrounds, and we deliver coaching to help each Loan Originator understand their toolkit and how to maximize the tools and services provided," said Morrison.
 
In person vs. online: Catering to different learning styles
Multiple onboarding opportunities exist for new Loan Originators. Every month, a three-day training event for LOs is held at Motto Franchising, LLC headquarters in Denver.
"Once training is complete, Loan Originators should be able to successfully originate a loan and understand the other company benefits, tools and services that are readily available to them," said Spencer.
Alternatively, Loan Originators can complete their training through a virtual classroom. In the classroom, they have the option to watch live or previously-recorded Webinars and participate in online Q&As.
The biggest differences between in-person (on-site) and online education programs are time and learning style. If Loan Originators are interested in learning at an accelerated, more focused pace, they generally opt for in-person training.
"In our experience, on-site learning is faster for those brokerages who want to get Loan Originators launched and operational," said Dustin Morton, Director of Client Services. "It's also more engaging in terms of learning style, and more effective as those who attend on-site training tend to require less technical support from our Client Success Team."
Another significant benefit of on-site training is it fosters networking between headquarters staff and originators, as well as among Loan Originators from other offices attending the event. It creates a built-in peer support system and long-lasting camaraderie after the training is complete.
One of the drawbacks with in-person training for some Loan Originators is that it's only offered once a month, which isn't ideal for immediate onboarding.
"Business doesn't stop when you're at training, so setting aside three full days can be a challenge too," said Spencer.
While there are advantages to in-person training, it isn't for everyone, which is why online education is a great alternative. Webinars (live or recorded) are immediate and offer flexibility for individuals' schedules.
The Motto Mortgage Online Education Plan consists of a mix of self-paced and pre-scheduled coursework. Loan Originators can watch 60- to 90-minute Webinars online for specific workflow topics. Many of these Webinars feature content and teachings that are delivered at the in-person training in Denver. The learning calendar is organized such that all the in-person content is covered via Webinar within three weeks.
Another advantage of online education is it gives individuals the freedom to choose topics they're interested in or areas where they want to improve. This can be ideal for a Loan Originator who has extensive experience and only needs to train on a few new topics and products.
Online education is also usually more cost-efficient than in-person training as it does not involve travel costs and can be completed from anywhere with a computer and an Internet connection.
On the flip side, learning styles vary from person to person. Some excel gathering knowledge from a Webinar or other online educational tools, and some struggle with it. Learning online requires some tech-savviness as well as self-discipline to stay on task. Without planning, it's easy to get distracted and interrupted by day-to-day business.
A third option offered on occasion is local training. Paid for by an office or a group of offices in a geographic region, this can be accommodated when numerous Loan Originators are onboarding all at once, the office targeting a pressing opening date or the business requires a quicker level-up of knowledge versus the standard methods (in-person trainings or Webinars online).
Once onboarding training is complete, Loan Originators can continue their education through our university, a learning portal with dozens of videos and courses. Whether a Loan Originator is in their first or 20th year, they can expand their knowledge base and enhance skills with access to courses and videos, 24/7.
"Our rule of thumb is videos should never be longer than 10 minutes, and as a goal, we try to limit our videos to five minutes maximum," Spencer said. "The tutorial videos are more tactical, leading you through steps to execute a specific task, versus Webinars which are longer and aim to teach a larger process."
 
Compliance's factor in continuing education
Considering the mortgage industry's involvement in the 2008 financial crisis, it is crucial for Loan Originators to not only be compliant with regulations, but to be transparent with borrowers as well. Disclosure is key which is why Motto Franchising has developed proprietary technology to mitigate the challenges of the dual disclosure workflow in the broker channel. Loan Originators can reach out at any time with questions to a dedicated support team at headquarters to guide them on the various tools and resources available to help them conduct business more transparently, which, in turn, creates a more seamless path from contract-to-close.
"From their first day as Motto Mortgage brokerage office owners, we train them to cultivate a compliance culture," said Morrison. "We believe that a compliance-first mentality helps all the other large stones—like Loan Originator recruiting, state exam preparation, employee productivity, etc.—fall into place organically."
When it's all said and done, training and development is essential to growing your business and empowering individuals to push themselves to the next level. There are numerous ways to approach education which is why it's up to you on the best path for you and your company. 
---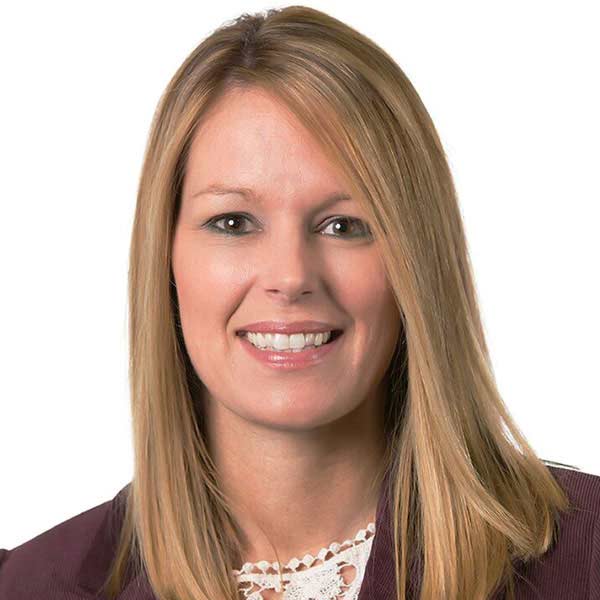 Jaime Steinman is Vice President of Operations for Motto Franchising, LLC. Steinman oversees all operations at Motto Mortgage and concurrently serves as Vice President of Risk Management at RE/MAX  LLC. Jaime has worked at RE/MAX for over a decade—first in brokerage support and then, since 2008, in leadership roles focused on internal operations and membership services. She's been a Vice President at RE/MAX since 2014. Jaime is also experienced in mortgage lending and mutual fund administration, having previously worked in both fields. This information is not intended as an offer to sell, or the solicitation of an offer to buy, a Motto Mortgage franchise. It is for informational purposes only. Each Office is Independently Owned, Operated and Licensed. Motto Franchising, LLC, 5075 South Syracuse St #1200, Denver, CO 80237, 1.866.668.8649.
---
This article originally appeared in the August 2018 print edition of National Mortgage Professional Magazine. 
---