PRMI Celebrates 20 Years in Business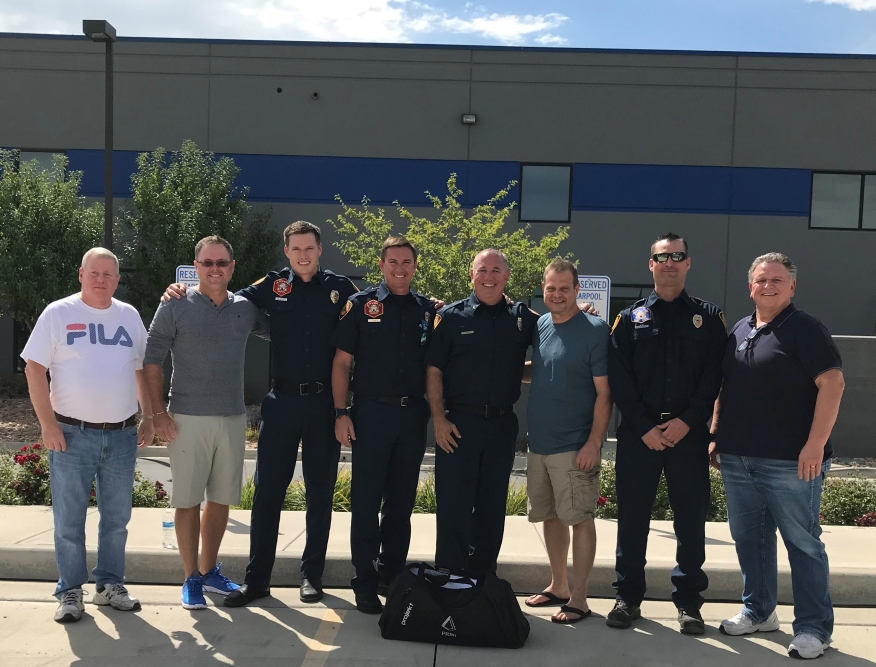 Primary Residential Mortgage Inc. (PRMI)
recently celebrated 20 years in business with a carnival-style celebration for its employees and community partners. In addition to providing games, entertainment and plenty of food trucks, PRMI also donated a new communication system to Fire Station 11 of Salt Lake City Fire.
"As we pondered how to celebrate two decades in business, we immediately knew we wanted to do something special for our community to say 'thanks' for their support over the years," said PRMI Chief Executive Officer and President Dave Zitting. "What better way to show our gratitude to our customers and partners, than by supporting our first responders who make this community a safe place to work and live?"
The upgraded communication system was presented by PRMI Chief Production Officer Tom George to Salt Lake City Fire Division Chief of Community Relations Ryan Mellor during a brief ceremony. The new tool will allow Salt Lake City Fire Station 11 to integrate its current split-communication system to better serve its coverage area, which includes Salt Lake International Airport and parts of Salt Lake City.
"We look forward to the next 20 years in business, and another 20 after that," said George. "We will never stop working to improve our communities, strengthen our partnerships and help our customers achieve their dreams of homeownership. It's why we do what we do."
---