Mortgage Rates Hit Seven-Year High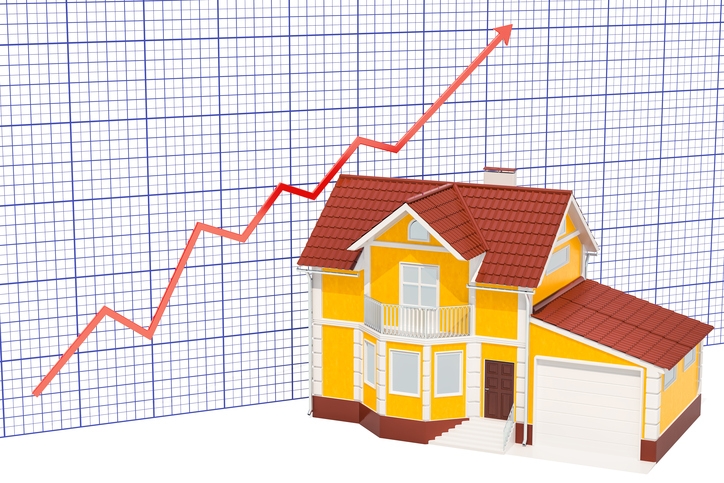 The 30-year fixed-rate mortgage (FRM) averaged 4.90 percent for the week ending Oct. 11,
up from last week
when it averaged 4.71 percent. The 15-year FRM this week averaged 4.29 percent,
up from last week
when it averaged 4.15 percent. And the five-year Treasury-indexed hybrid adjustable-rate mortgage (ARM) averaged 4.07 percent,
up from last week
when it averaged 4.01 percent.
"In this week's survey, the 30-year fixed-rate mortgage jumped 19 basis points to 4.90 percent," said Sam Khater, Freddie Mac's Chief Economist. "Rates are now at their highest level since the week of April 14, 2011. Rising rates paired with high and escalating home prices is putting downward pressure on purchase demand. While the monthly payment remains affordable due to the still low mortgage rate environment, the primary hurdle for many borrowers today is the down payment and that is the reason home sales have decreased in many high-priced markets."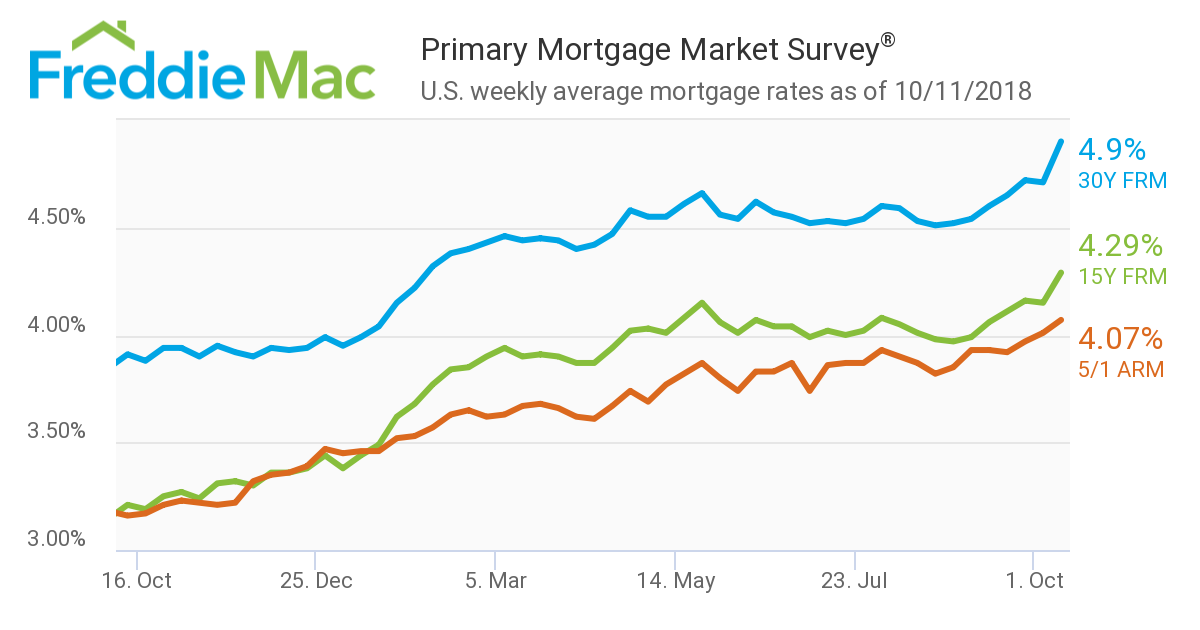 The MBA estimated new single-family home sales at a seasonally adjusted annual rate of 643,000 units in September, down by 3.9 percent from the August pace of 669,000 units. On an unadjusted basis, MBA estimated 50,000 new home sales in September, a 5.7 percent drop from 53,000 in August. The average loan size of new homes increased from $332,801 in August to $333,086 in September, while conventional loans still dominated the market with 71 percent of loan applications, followed by FHA loans at 16 percent and VA loan at 11.9 percent.