Mortgage Rates, Credit Availability Down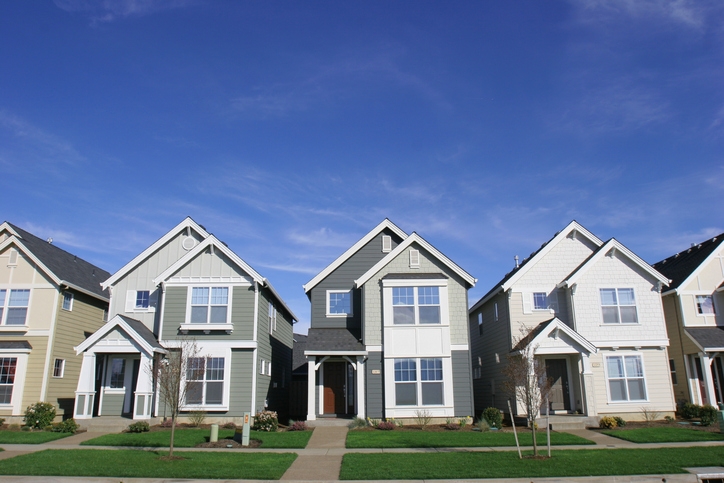 The 30-year fixed-rate mortgage (FRM) averaged 4.71 percent for the week ending Oct. 4,
down from last week
when it averaged 4.72 percent. The 15-year FRM this week averaged 4.15 percent,
down from last week
when it averaged 4.16 percent. However, the five-year Treasury-indexed hybrid adjustable-rate mortgage (ARM) averaged 4.01 percent,
up from last week
when it averaged 3.97 percent.
"Mortgage rates inched back a little in this week's survey, easing 1 basis point to 4.71 percent after hitting a seven-year high last week," said Sam Khater, Freddie Mac's Chief Economist. "There is upside risk to mortgage rates as the economy remains very robust and this is reflected in the very recent strength in the fixed income and equities markets. However, the strength in the economy has failed to translate to gains in the housing market as higher mortgage rates have contributed to the decrease in home purchase applications, which are down from a year ago. With mortgage rates expected to track higher, it's going to be a challenge for the housing market to regain momentum."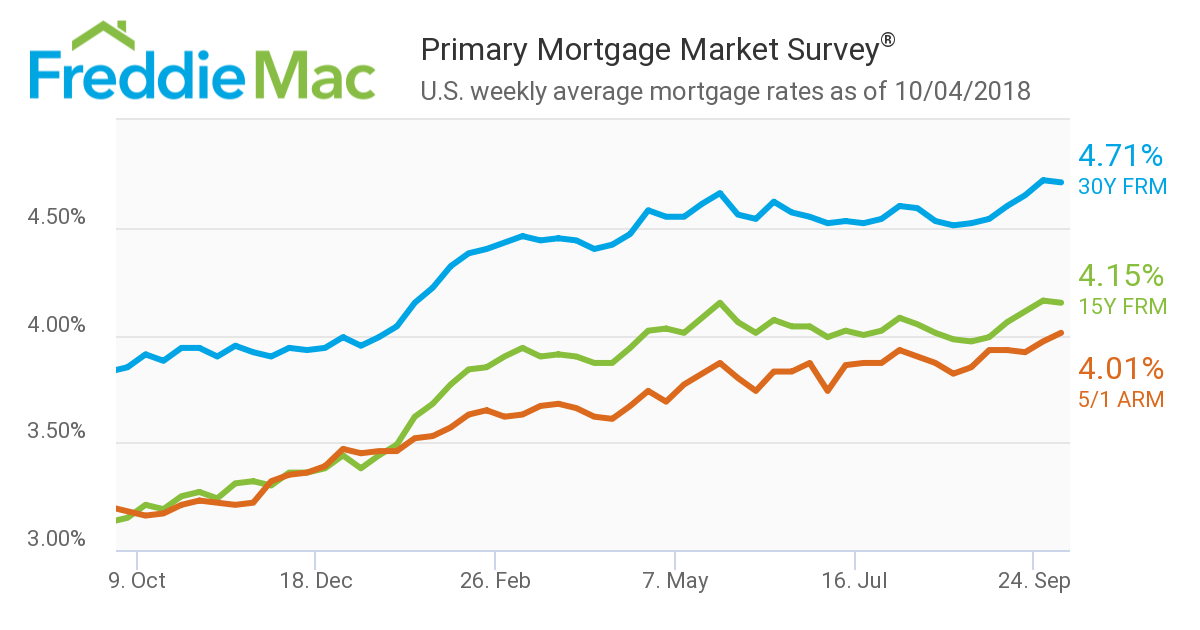 Separately, the Mortgage Bankers Association (MBA) reported a decline last month in its
Mortgage Credit Availability Index (MCAI)
data. The MCAI tumbled by 0.8 percent to 182.1, while the individual index readings were mixed: The Conventional MCAI was up 1.2 percent, the Government MCAI was down 2.5 percent, the Jumbo MCAI increased by 2.7 percent and the Conforming MCAI slid by 0.7 percent.
"Credit availability moved lower in September, as tightening in the government index offset an increase in conventional credit availability," said MBA Associate Vice President of Economic and Industry Forecasting Joel Kan. "The decline in government credit was driven by fewer streamline offerings as well as a decline in loan programs with lower credit requirements. The government index is at its lowest level since July 2015. The jumbo sub-index increased for the fifth time in six months and reached its highest level since we started tracking jumbo credit."