No Contest: Why LO's Can Win Big by Switching from Retail to Wholesale
Mortgage Brokers are the future of the residential origination business. They are the best option for a borrower to get a mortgage, the best partner for a Real Estate Agent, and broker shops are the best place for a Loan Originator to work. With those three things in mind, you'd have to wonder why everybody isn't getting a mortgage through a Mortgage Broker. It wasn't long ago that most people did.
In 2006, more than half of borrowers looking to refinance or purchase a home went through wholesale Mortgage Brokers. But after the mortgage crisis, everything changed. Big lenders that had a voice tried to blame Brokers, who then fell to less than 10 percent market share. Even as Mortgage Brokers started to make a comeback in recent years, the doubters thought they would fail. But here's the thing—all of the changes within the mortgage industry post-crisis were designed to help consumers. And what's best for consumers? Mortgage Brokers.
The changes made by the CFPB actually helped Mortgage Brokers succeed and differentiate themselves. Still, the doubters said Brokers can't compete: "They can't handle compliance, they don't have the technology, and they don't have the marketing capabilities." But the doubters didn't bet on lenders supporting Mortgage Brokers with compliance, IT, marketing and technology. With those resources in place, there has never been a better time for Loan Originators to make the switch from retail to wholesale.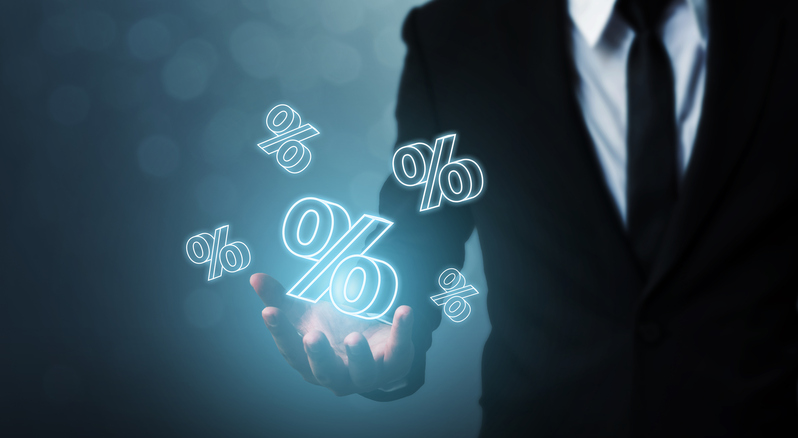 Better rates, better comp
When it comes down to dollars and cents, wholesale makes the most sense. Independent Mortgage Brokers have access to better rates than retail Loan Officers because they can shop around on behalf of their borrowers. Because Mortgage Brokers have relationships with several lenders, they can pair borrowers with programs and low rates that fit their specific need.
Then there's the issue of compensation. When margins are tight, big banks and mega-retail lenders respond by reducing their Loan Officers' compensation. It's an unfortunate reality of the retail business. The good news is that Independent Mortgage Brokers aren't susceptible to this. Broker-Owners can set compensation at desired levels and pay their Loan Officers more because the cost-structure of wholesale is cheaper.
Mortgage Brokers don't need to have an underwriter, a closer, a marketing team or a compliance expert on their payroll. Wholesale lenders can take care of that for them. It all adds up to more money in the pocket of the Independent Mortgage Broker and their Loan Originators.
 
More options equals more business
The mortgage process is not a 'one-size-fits-all' experience. It's different for every homebuyer or homeowner because everyone has a different set of financial circumstances. Loan Officers at Mortgage Broker shops have an advantage over those at big banks and mega-retail lenders because they have access to hundreds of lending options. LO's on the retail side are limited to the products, prices, and programs they have in-house.
On the other hand, Mortgage Brokers have access to dozens of lenders, which gives them the ability to offer more options when it comes to product lines to their borrowers and buyers. When you have more products, you have the flexibility to match clients with the right lender, program, price and guidelines for their specific needs. This means Brokers can help more consumers, give them a better deal than they would get in retail, and have a better chance of getting their clients approved for a mortgage. Having options as a Loan Officer is a big deal. Wholesale clearly gives Loan Officers more choices when it comes to pairing clients with the best mortgage that fits their individual situation.
 
Holding lenders accountable
Being independent gives Brokers the flexibility to actually work for their clients, and not be tied to just one lender—their employer. In wholesale, Brokers can hold lenders accountable for turn times, pricing, technology, and so much more. Since Mortgage Brokers have more options when it comes to where to send their loans, lenders have to deliver results or it will cost them business.
Wholesale lenders have to earn their business on every single loan. If they don't, Brokers can just move on to another lender for the next loan. In retail, Loan Officers are tied to the same lender, so if rates are high or turn times are long, business could be lost. The accountability factor on the wholesale side is a win for the Independent Mortgage Broker and for their clients.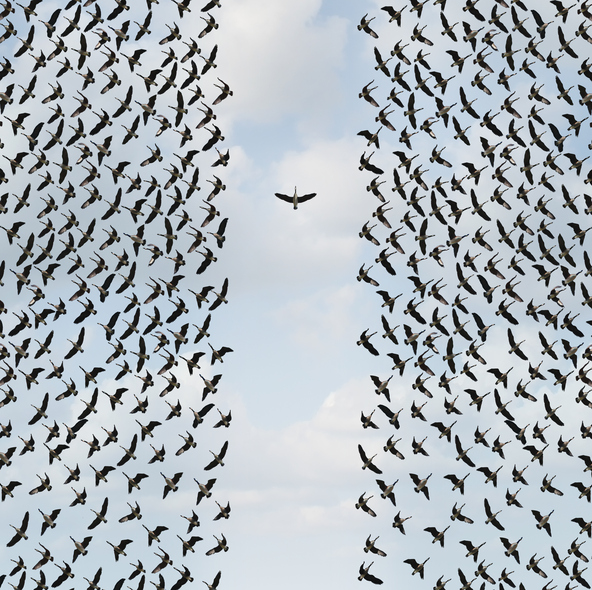 Opportunity through independence
There's always a bit of uncertainty that comes with going out on your own in business. But for retail Loan Originators who truly want to invest in their future, becoming a Mortgage Broker is well worth it. Fact is, it can be better–much better–than what they currently have in retail.
Becoming a Mortgage Broker provides retail Loan Originators the opportunity to be their own boss, the flexibility to make their own hours, and gives them the opportunity to generate new business through referrals. This type of independence is something that Loan Originators simply cannot find in the retail world.
While becoming an Independent Mortgage Broker means going out on your own, you're not doing it alone. There are lenders out there who support Loan Officers by making the transition simple and easy to the wholesale side and also give them access to tools, marketing and resources to succeed once they're up and running.
 
Busting old myths about mortgage brokers 
There are plenty of people out there using tactics to scare Loan Originators away from the wholesale channel. Being on the Broker side, compliance is too complex. You have to come up with a huge monetary investment to even get into it. That's the old and outdated way of thinking when it comes to wholesale. Everything is different now.
By partnering with wholesale lenders that handle loan-level compliance and table-funding of the transaction, Mortgage Brokers have the support system in place that they need. This allows Broker/Owners to focus on running and growing their business.
Retail Loan Officers may think that they'll lose control over the process if they become Brokers and have to depend on somebody else's underwriting, process, turn times, etc. The truth is that Independent Mortgage Brokers can actually provide better service by partnering with wholesale lenders. By assisting clients in selecting the best mortgage for their individual situation, Mortgage Brokers are setting up borrowers for a smoother loan process.
Wholesale lenders offer tools that provide transparency for brokers, their borrowers, and their real estate partners. Mortgage Brokers know exactly what the turn times are with the wholesale lenders they work with. This gives Brokers the ability to tell everyone associated with the loan what's going on at every step of the loan process.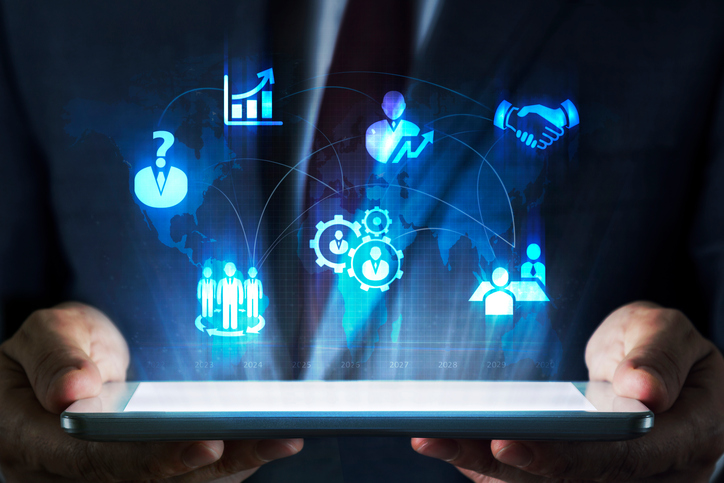 Better technology means a better process
Wholesale lenders are nimble and so are the Brokers who partner with them. In an industry where change is inevitable, it's important for Loan Originators to be able to adapt while continuing to deliver elite service to all of their clients. The best way to accomplish that is through a fast and smooth process.
By partnering with a wholesale lender who has cutting-edge technology, Brokers have the upper hand because they have access to the best process without having to build or pay for the tools themselves. This is especially important as the industry shifts more towards an all-digital mortgage experience. Borrowers want the speed, convenience, and transparency that technology has to offer. Mortgage Brokers can deliver it.
 
In an ever-changing marketplace, Loan Originators need to ask themselves how they can best position themselves for success now and in the future. With the best technology, partnership tools, and process at their fingertips, Independent Mortgage Brokers can provide the best experience for borrowers. The comeback story of the Broker is just beginning. You can be a part of it by making the transition from retail to wholesale. The only question now is, what are you waiting for?
---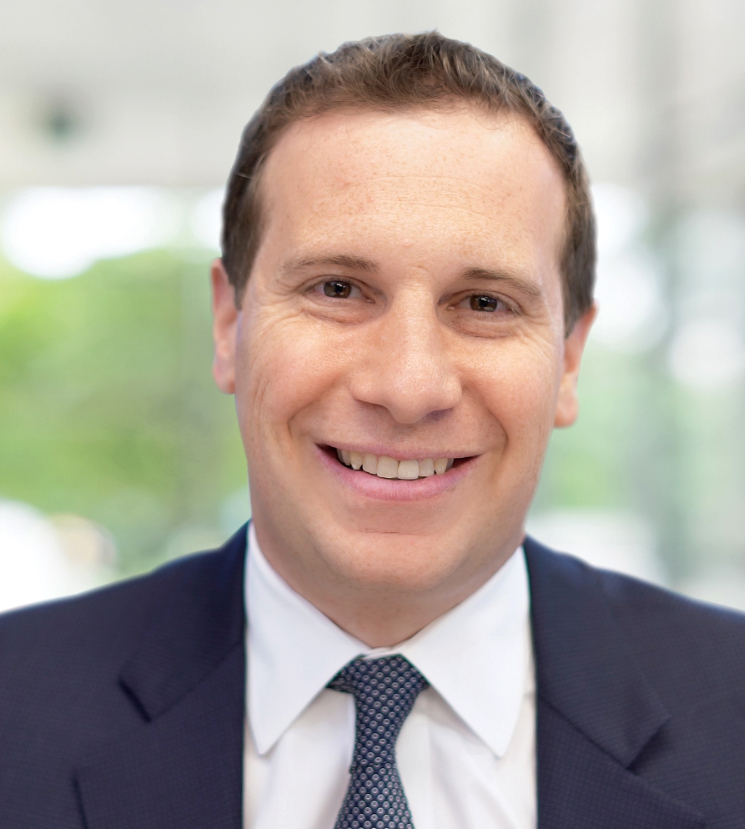 Mat Ishbia is President and Chief Executive Officer of United Wholesale Mortgage (UWM). One of the nation's leading advocates for Mortgage Brokers, Mat has changed the lending platform, turning UWM into a $29 billion company and the top wholesale lender in the country.
---
This article originally appeared in the October 2018 print edition of National Mortgage Professional Magazine.
---