Rules of Acquisition
Ferengi Rule of Acquisition #248: "Deep down, everyone's a Ferengi."
Working from home, a slow business summer and a Netflix account combine to make a very lazy two months. I have been binge watching "Star Trek: Deep Space Nine" to increase my business profitability. Also, so I can write off my cable bill as an "educational expense." In case you are not a Trekkie, in the Star Trek universe, "The Ferengi Rules of Acquisition" are a collection of 285 sayings that form the basis of Ferengi philosophy and business profitability.  
Ferengi Rule of Acquisition #9: "Opportunity plus instinct equals profit."
Ferengi Rule of Acquisition #22: "A wise man can hear profit in the wind."
Back in the 1990s when I started in the mortgage industry, I had to schlep to the office every day in my suit and tie for that one in a million time when a customer would actually visit the office. When I started my own company, it was my instinct that other Loan Officers were like me and would much prefer doing everything from their home. Not only that, this way I could hire tons of Loan Officers without having the cost of providing desk space, phones, etc. This allowed me to pay higher than my mortgage company competitors.  
Ferengi Rule of Acquisition #48: "The bigger the smile, the sharper the knife."
Ferengi Rule of Acquisition #212: "A good lie is easier to believe than the truth."
After my company closed, I worked as a Loan Officer for a competitor, neither hating it nor loving it.
Then, an old acquaintance contacted me and offered me a tremendous producing manager position. There were promises of joint control, riches beyond belief and a myriad of other things that were total lies. The truth was soon evident, he just wanted me to be a loan officer and fed me a bunch of flattery to my ego. And I fell for it.  
Ferengi Rule of Acquisition #6: "Never allow family to stand in the way of opportunity."
Back in the day, I once made four points off a couple, and at closing, they gave me a thank you note and a gift, because they never thought they could ever buy a house with their credit. Recently, I did a loan for my wife's sister for FREE. I made no money on the deal. They complained the entire time that the rate was too high. I could have easily made two points on that deal. They did not have a clue what real interest rates were.  
Ferengi Rule of Acquisition #109: "Dignity and an empty sack is worth the sack"
Ferengi Rule of Acquisition #106: "There is no honor in poverty."
Once, one of my Realtors made a big mistake on deal. I fell on my sword for her and took all the blame for it. The truth of the matter is that the borrower is not really your customer, the Realtor is. You will get a deal every five years from that borrower, but a good Realtor can feed you a few deals a month.  
Ferengi Rule of Acquisition #5: "Always exaggerate your estimates."
When I do an LE, I always make sure to overestimate and pad costs. This way, at closing, when it is lower, they love me. Conversely, if it is just one dollar higher than I estimated, they want to kill me. Always under-promise and over-deliver.  
Ferengi Rule of Acquisition #217: "You can't free a fish from water."
Ferengi Rule of Acquisition #280: "If it ain't broke, don't fix it.
"
I once had a 45-year-old top producing, self-medicating Loan Officer who lived in Florida. He smoked marijuana every day. He even had a special room in his luxury home made with high capacity industrial strength ventilation system so his kids would not find out. I was under a lot of pressure from my managers to fire him, send him to rehab or just talk to him about his indulging. But, he was a wonderful person to be around, I never got a complaint about him, he was a terrific Loan Officer and it never seemed to interfere with his business. Right or wrong, I just turned a blind eye to all of it.  
Ferengi Rule of Acquisition #285: "No good deed goes unpunished."
Ferengi Rule of Acquisition #236: "You can't buy fate."
I have found that telling the truth is a better business strategy than the short term profit of lying to get a deal.
Both will get you a reputation, but the honest way is the better long-term business model to get more transactions. If you do good job, you customer will tell 10 people. If you cheat them, they will tell 100. It is not necessarily that I am a particularly altruistic fellow, I just find it better for business and profitability. Still, don't expect it to work every time.
---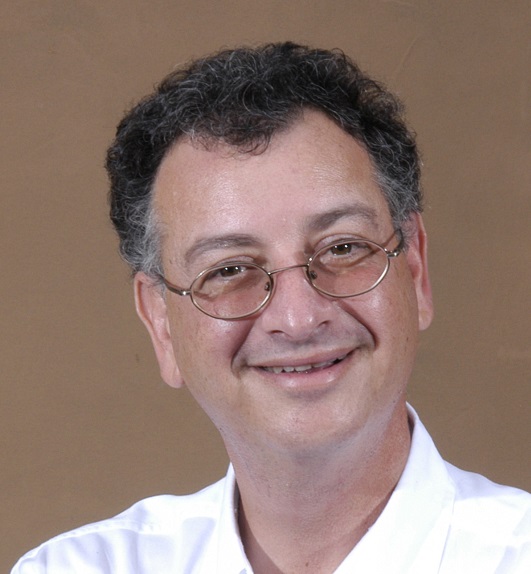 Eric Weinstein worked in banking, on the commercial real estate side until 1991, when he fell in love with residential lending. In 1995, he started a small mortgage company in his basement called Carteret Mortgage Corporation, which in 2003, grew to one of the largest mortgage broker companies in the United States. Eric is semi-retired, doing mortgages by referral only. He may be reached by phone at (703) 505-8692 or e-mail EWeinstein4U@gmail.com.
---
This article originally appeared in the October 2018 print edition of National Mortgage Professional Magazine. 
Subscribe to the nmp Daily