NMP's Mortgage Professional of the Month: Jonathan Tallinger, Chief Growth Officer, Class Appraisal
As our regular readers know, this column is normally dedicated to front line Loan Originators, the people who are directly responsible for getting new borrowers into the lender's pipeline and keeping the business going. But from time to time, we focus your attention on some great executives working in support roles. These are the people without which no loan would ever make it to the closing table.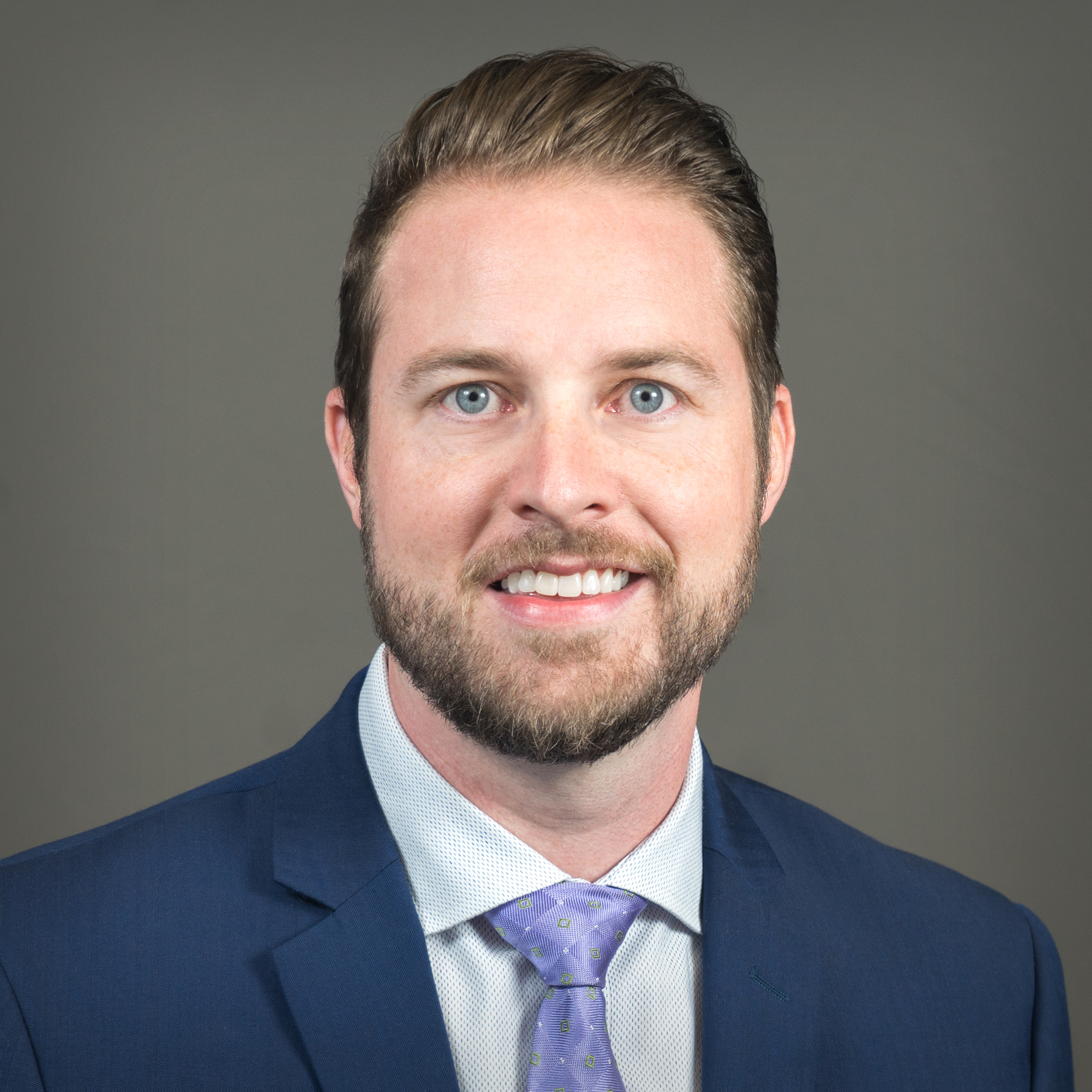 This month, we focus on the collateral valuation segment of the business, and our Mortgage Professional of the Month is
Jonathan Tallinger
, Chief Growth Officer for Michigan-based
Class Appraisal
, an Appraisal Management Company (AMC).
When Dodd-Frank passed in 2010, it created a new cottage industry for firms that could provide a compliant, arm's-length valuation transaction for mortgage lenders. The original investors who came together to form Class Appraisal read the writing on the wall and launched their AMC in 2009.
Today, Class Appraisal is one of the largest and fastest-growing AMCs in the country. The company has partnered with 400-plus mortgage lenders and more than 10,000 of the highest performing residential appraisers in the nation to serve a client base that includes over half of the top 50 mortgage lenders in the country.
Over the years, Class has consistently been ranked number one in client service by several of the nation's top mortgage lenders and has been recognized as a top place to work, along with receiving many industry awards from trade groups and publications. A big part of the reason for that is Jon Tallinger.
Tallinger was Class Appraisal's first employee. He was handpicked to help start the company. Over the years, he has served as the company's Chief Appraiser, its National Sales Director, its Vice President of Sales and Marketing, and currently, Chief Growth Officer.
At the time he was hired, he ran his own appraisal company, which he had been doing since he graduated from college. You read that right. When it comes to the valuation business, Tallinger has one speed: Fast.
 
A quick start in the mortgage business
Getting into the residential appraisal business is not easy. Federal regulators have set a high standard, and the requirements include some college experience and a long training period during which the new appraiser must work under another licensed appraiser. So how was Tallinger able to skip the apprenticeship and move right into his own business? He didn't.
"I started appraising residential homes when I was 18," Tallinger said. After growing up in metro Detroit, he "went away to Michigan State after high school to get an advertising degree. But every summer, I would come home and work at my brother-in-law's appraisal management company."
Tallinger worked hard every summer, and when he graduated from Michigan State with his degree, he was also a fully licensed residential appraiser. He was only 22-years-old.
It turned out that this was a very good thing.
"The job market in 2002, at least for the advertising industry, wasn't very good," Tallinger recalled. "I was able to move right into appraising houses full-time. I spent the next seven years or so appraising homes in the Detroit metro area full-time, and I enjoyed doing it."
Tallinger recalls that his appraisal business turned out to be a great job.
"No two days were ever the same. It was a great experience," he said.
When the housing industry began to crash in 2008, many things changed.
"We started seeing declining values, people defaulting on their mortgages, and mortgage fraud was on the rise," he recalled. "We all know what happened next. There were drastic changes in the regulation of the appraisal industry."
That's when Tallinger got the call from a yet-to-be-formed AMC. Tallinger's ability to learn fast was about to become very important.

Learning an entirely new industry
Tallinger admits that when Class Appraisal first started, he was still a bit green. In his words: "When we first started the company, I was still pretty young at the time, I was a little bit nervous and, frankly, I realized quickly that I had a lot to learn still."
Just about to enter his 30s, he may not have seemed like the obvious choice to run a brand-new company in a brand new industry. However, as it turned out, he was the perfect guy for the job.
"I had to learn on the fly," Tallinger said. "I had a number of mentors, and that helped. One of the first things I learned was that I'm a decent manager, but I'm a much better salesperson."
While Tallinger was able to set up the systems and recruit the operations team it would take to run the new AMC, he said, "I didn't enjoy doing it nearly as much as I did working with the clients and building relationships and seeking out new opportunities to grow the company."
One of those early relationships was with
United Wholesale Mortgage (UWM)
. At the time, the lender was the relatively small mortgage division of a metro Detroit based retail lender, just getting deep into the wholesale lending business. They had just cracked the top 75 for wholesale lenders and they were headquartered in what used to be a grocery store in a shopping center.
"When we opened the doors in September of 2009, we had literally zero orders," Tallinger said. "We had to build it from the ground up. So, I started putting together a team of people, and the first big client we started working with was UWM. They were a great client for us then, but they were substantially smaller at the time."
Even so, UWM had plans to make it big, and that meant they needed an AMC that could work as fast and hard as they did.
"UWM held us to a very high standard. So, that's the pace that we got used to operating at. When we started to work with new wholesale lenders, our standard service level that we had grown accustomed to was faster and more efficient than what our new lender clients were used to seeing," Tallinger said.
As Tallinger added clients, Class Appraisal continued to deliver the quality and speed that their first client demanded. New clients reacted with surprise, and then satisfaction.
"It's like we started out in a higher gear on the treadmill and we just maintained that high service level for all of our clients," Tallinger said. "We got used to it, and that's how we've always run."
 
Becoming a wholesale lending powerhouse
When Tallinger began putting together the team that would eventually lead Class Appraisal, he didn't do it with any particular specialization in mind. AMCs generally find it more difficult to penetrate the wholesale space because pleasing thousands of Independent Mortgage Brokers seemed to be more difficult than trying to build relationships with Appraisal Desk Managers at retail mortgage lenders. But Tallinger saw it differently.
"Wholesale lending and dealing with brokers is such a relationship-based business," Tallinger said. "We ended up deep in the weeds with these Brokers on many transactions, but we made it our mission to give world-class service to every Broker."
By building out a platform that could serve Brokers in a reliable manner, they won the loyalty of a large segment of the TPO community.
"Brokers may really like a specific lender, but they will take their business to the lender that offers the right product for their borrower," Tallinger said. "That meant that we have Mortgage Brokers who were used to working with us at one lender going to another lender and asking them why they weren't working with Class Appraisal."
Tallinger recalls that new prospects would tell him that brokers were spreading the word that, "Class is killing it!" This positive word of mouth was the catalyst that led to the company's growth.
"The competitors I talk to are always puzzled as to how we've been able to be so successful in wholesale," Tallinger said. "It's generally thought of as being more difficult than the retail side. For us, it was just that we started building relationships with the Brokers, and the Brokers all liked working with us. So, that's how we grew."
 
Adapting to a changing business
Despite the company's success, Tallinger says Class has no plans to rest.
Tallinger offered some insight into the changing mortgage and valuation landscapes and how Class is adapting.
"We've undergone some big changes as a company this year," said Tallinger. "We sold to a private equity firm in early 2018 and our ownership and leadership are in lockstep on the fact that we are just beginning to write the Class story. We will continue our commitment to dominating the wholesale channel, but we're equally committed to building our presence as a leader in the retail, credit union and non-QM segments as well. The valuation space is changing at a rapid pace. As a company, we are embracing this shift and creating unique valuation solutions to help our lender partners close more loans faster and more efficiently."
Much of that work, for Tallinger in his new role as Chief Growth Officer, will be sharing the company's story. "I'm out there building relationships. It's almost like being a storyteller."
It's a job Tallinger says he'll stick with.
"I've been with Class Appraisal since day one, and I hope that it's the last company I ever work for," he wrote on his LinkedIn profile. "Being the first employee gives me a unique perspective from a sales perspective; I rarely focus on 'selling,' and instead, dedicate my time to simply building relationships, being available for our clients, and telling the Class Appraisal story."
So far, it's been a story that has been well-received by the industry.
In a market where purchase money business has locked down lender timelines and the speed of collateral valuation has become extremely important, Tallinger is confident that Class Appraisal can keep up.
---
Rick Grant is Special Reports Editor for
National Mortgage Professional Magazine
and Mortgage News Network. He may be reached by phone at (570) 497-1026 or e-mail RickG@MortgageNewsNetwork.com.
---
This article originally appeared in the October 2018 print edtion of National Mortgage Professional Magazine.
Subscribe to the NMP Daily