Featured Industry Leader: Dave Miller, Immediate Past President, Indiana Mortgage Bankers Association
Dave Miller is Vice President and Mortgage Production Manager at Centier Bank in Carmel, Ind., and is Immediate Past President of the Indiana Mortgage Bankers Association (IMBA).
National Mortgage Professional Magazine
recently spoke with him regarding his work with the IMBA.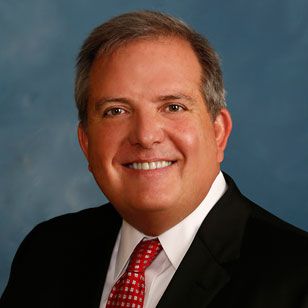 How and why did you get involved with the Indiana Mortgage Bankers Association and can you share the track that led to the leadership role in this group?
I started in mortgage banking right out of college in the early 1980s as an intern, getting exposed to all aspects (processing, underwriting, secondary, servicing, etc.). I became enamored with helping people achieve the American Dream of homeownership, and settled into the production side of the business. After a couple years, United Guaranty came calling and asked if I would be interested in taking on a sales role for them covering half of the state of Indiana. I found the IMBA to be a great way to meet new people and establish good relationships. Once involved with the IMBA, I found myself serving on the Membership Committee and one thing lead to another. From there, I became a Board Member, then Officer, and ultimately, President of my local MBA Chapter in Indianapolis. Then, it was on to the state MBA, where I pretty much did the same thing. Now after 30 years as a member of the IMBA, I feel like it's more of a family than anything else.  
Why do you feel members of the mortgage profession in your state join IMBA?
I believe many join our state association due to the quality educational programs, along with our effective lobbying efforts at the State House. But equally important is our Executive Director Al Thorup. He is one of the most committed and passionate people I have ever met in our industry and is very well-respected. He puts on one of the most quality-oriented conferences every year, and we get exceptional reviews from members and vendors alike to that affect.  
What role does IMBA play in the federal and state legislative and regulatory environments, and are there any items on the current agenda you would like to highlight?
The IMBA has a very accomplished Lobbyist in the association's Legal Counsel, Tom Dinwiddie. Tom is well-respected at the State House and at every level of government. He has relationships with the bankers' association, as well as with the title association that run long and deep. We could not be more fortunate to have Tom represent us at both the state and federal level.  

What do you see as your most significant accomplishments with the association?
Probably early on in my career, I was President of the Indianapolis MBA Chapter, which was a separate entity from the state MBA. I worked with the then-MBA President Dave Fulton and sat down with Tom Dinwiddie and a few other key Board Members and banged out an agreement that brought all Chapters under one legal entity that made us stronger and more united than ever. We essentially stopped competing with one another and drove the value and benefits to our membership to a more unified level.  
Does IMBA have a relationship with NAMB?
The Mortgage Brokers Association in Indiana essentially collapsed back in the Great Recession and many of the Mortgage Brokers found it too difficult to stay in business. Today, we have very little interaction with NAMB—not by design, but just that the Mortgage Brokers have been reduced in numbers and are not as organized in our state.  
In your opinion, what can be done to bring more young people into mortgage careers?
We have established a Future Leaders program that is very popular with our members and typically have 20-39 attendees every six months from our members who want to send those young people to get more exposure to some of the most highly respected members of the IMBA to learn and make contacts. We are also working to establish a more formalized summer internship program for college juniors interested in a career in mortgage finance.  
How would you define your state's housing market?
The Indiana housing market is very strong. We have a great deal of pent-up demand and are struggling to establish more mid-priced inventory to support the number of jobs openings in our state which have people coming into the state along with a high demand for homes by our existing residents. I, along with Executive Director Al Thorup, Tom Dinwiddie and 2018-2019 President Chrissy Buchanan, are activity engaged with working with other like-minded associations all over the state and with the state governor's office to find ways of creating more available homes for purchase. The loan products are there. The loan pricing is there. We just need more inventory to satisfy the demand.
Subscribe to the NMP Daily