Home Prices in 2018 Grew at Slower Rates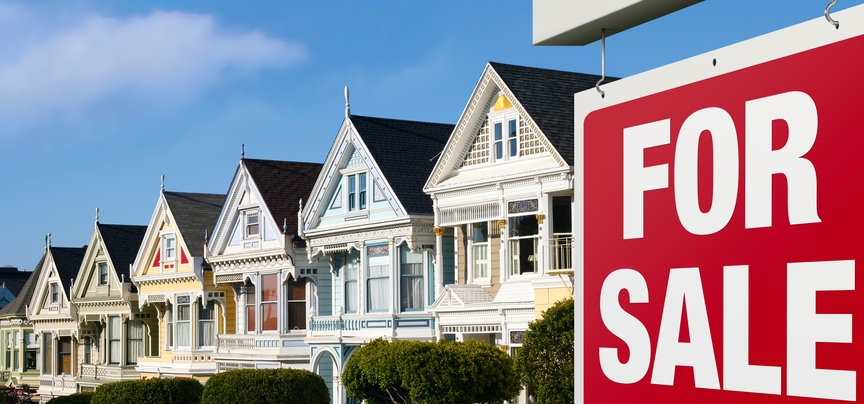 The 2018 housing market wrapped up in with significantly lower annualized gains in home prices, according to the latest S&P CoreLogic Case-Shiller Indices and new data from the Federal Housing Finance Agency (FHFA).
The latest
S&P CoreLogic Case-Shiller U.S. National Home Price NSA Index
reported a 4.7 percent annual gain in December, down from 5.1 percent in November. The 10-City Composite annual increase for December was 3.8 percent, down from 4.2 percent in November, while the 20-City Composite posted a 4.2 percent year-over-year gain, down from 4.6 percent in the previous month.
Before the seasonal adjustment, the National Index posted a month-over-month decrease of 0.1 percent in December while the 10-City and 20-City Composites both reported 0.2 percent decreases for the month. After the seasonal adjustment, the National Index recorded a 0.3 percent month-over-month increase in December while the 10-City Composite and the 20-City Composite both posted 0.2 percent month-over-month increases. In December, five of 20 cities reported increases before the seasonal adjustment, while 14 of 20 cities reported increases after factoring in the seasonal adjustment.
"The annual rate of price increases continues to fall," said David M. Blitzer, Managing Director and Chairman of the Index Committee at S&P Dow Jones Indices. "Even at the reduced pace of 4.7 percent per year, home prices continue to outpace wage gains of 3.5 percent to 4 percent and inflation of about two percent. A decline in interest rates in the fourth quarter was not enough to offset the impact of rising prices on home sales."
Zillow Senior Economist Aaron Terrazas said, "For years, the housing market has been anything but "normal" or "balanced." But as the start of the busy home shopping season looms, someone squinting at the market might be able to find signs of both normalcy and balance as the market continues to cool off after a years-long sizzle. Annual home price growth, while still rapid in a handful of the most in-demand and/or affordable markets, has fallen to a pace not far off historic norms and feels largely sustainable for now at a national level around five percent. Inventory is certainly not "back," but modest gains are being made month-after-month, and buyers are likely to have more choice this spring than they have in years. Mortgage interest rates have stabilized below recent peaks, and look set to remain in their current range near historic lows for the time being, a boon to buyers' budgets. On their own, none of these small shifts would likely move the needle much in terms of rebalancing the buyer/seller dynamic, but taken together they represent a meaningful swing in buyers' favor–just in time for spring."
Separately, the
FHFA reported
that home prices rose 1.1 percent in the fourth quarter of 2018. Prices were 5.7 percent higher than during the fourth quarter of 2017, and December's prices were up 0.3 percent from November.
"House prices rose throughout 2018 but at a slower rate than in recent years," said William Doerner, FHFA Supervisory Economist. "In the fourth quarter, house price appreciation hit one of the lowest levels in the past four years."