Manhattan D.A. Indicts Manafort on Mortgage Fraud Charges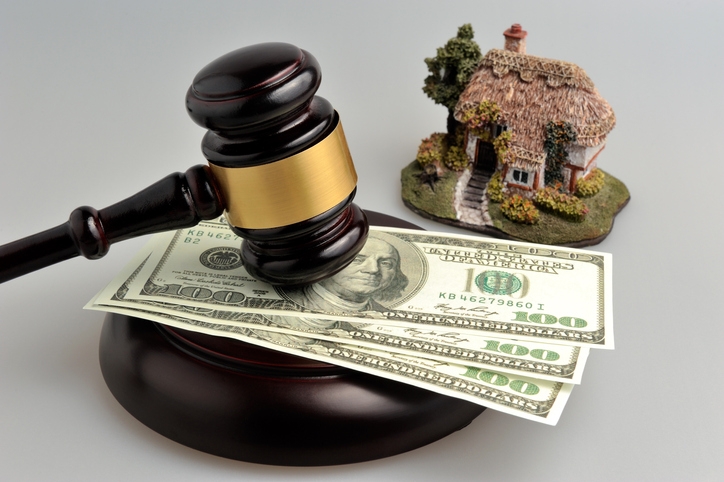 Minutes after one-time Trump campaign manager Paul Manafort was sentenced today by a federal court to seven-and-a-half years in prison for financial and lobbying crimes and obstruction of justice, Manhattan District Attorney Cyrus R. Vance Jr. announced that Manafort was being indicted under New York State law on 16 charges on residential mortgage fraud.
The new round of indictments against Manafort, who had received another sentence of 47 months in prison last week after being convicted of eight counts of tax and bank fraud, includes residential mortgage fraud in the first degree, attempted residential mortgage fraud in the first degree, conspiracy in the fourth degree, falsifying business records in the first degree and scheme to defraud in the first degree. Residential mortgage fraud is a state-level crime and has no federal equivalent, which would prevent Vance's office from running afoul of double jeopardy laws that prevent a person from being charged for the same crime in state and federal court.
"No one is beyond the law in New York," said Vance. "Following an investigation commenced by our Office in March 2017, a Manhattan grand jury has charged Mr. Manafort with state criminal violations which strike at the heart of New York's sovereign interests, including the integrity of our residential mortgage market. I thank our prosecutors for their meticulous investigation, which has yielded serious criminal charges for which the defendant has not been held accountable."
Manafort has not yet entered a plea to the new round of indictments, and his attorney Kevin Downing told CNN after today's sentencing that he was unaware of what Vance's office had announced. Manafort's federal convictions have raised speculation that he could receive a pardon from President Trump, but a presidential pardon can only be provided to federal cases and not state convictions.