Senate Confirms Calabria to Run FHFA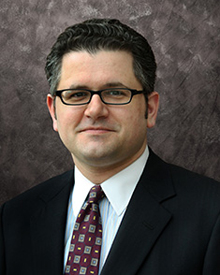 Calabria succeeds Mel Watt in taking on the directorship, with is a five-year term. Calabria was previously the Chief Economist for Vice President Mike Pence and Director of Financial Regulation Studies at the Cato Institute. Earlier in his career, he was Deputy Assistant Secretary for Regulatory Affairs at the Department of Housing and Urban Development.
​"I congratulate Mark Calabria on his confirmation by the U.S. Senate to serve as Director of the Federal Housing Finance Agency (FHFA)," said FHFA Acting Director Joseph Otting. "I am confident that Mark will do a great job leading the FHFA, as he recognizes the need to work toward a housing finance system that protects taxpayers and meets our nation's housing needs."
Robert D. Broeksmit, President and CEO of the
Mortgage Bankers Association (MBA)
, welcomed the confirmation and voiced hope that Calabria's leadership of the FHFA would signal the end of federal conservatorship of the government-sponsored enterprises (GSEs).
"Fannie Mae and Freddie Mac have been in conservatorship for more than a decade and, it's well past time that policymakers address the long-term future of these enterprises," he said. "As both administrative and legislative reforms move forward, it is important that the regulator and Congress support ongoing liquidity and stability, and ensure that the private market is capable of sustaining an expanded role before steps are taken to modify the GSEs' footprint. With his deep policy background and relationships in both the legislative and executive branches, we believe that Dr. Calabria is well positioned to provide strong leadership at FHFA. We look forward to working with him to identify workable solutions that establish a housing finance system that protects taxpayers, allows equal access to lenders of all sizes and business models, and ensures a liquid and stable mortgage market for single-family and multifamily loans."
"We look forward to working with Director Calabria and the FHFA to ensure that the secondary market of the future continues to make it possible for credit union members to have access to responsible and affordable mortgage credit and appreciate his recognition of the importance of the 30 year, fixed-rate mortgage," said Nussle. "We welcome the opportunity to further build upon and strengthen the existing partnerships between credit unions, the Government Sponsored Enterprises, and Federal Home Loan Banks."
National Association of Realtors (NAR)
President John Smaby said, "Dr. Calabria has decades of experience in the housing industry, including time spent as an economist at NAR, and he understands the critical importance of the FHFA's prudent management of America's housing finance system." 
Rob Nichols, President and CEO of the
American Bankers Association
, added his congratulations by observing that Calabria's "experience with financial services issues, including serving as a senior staffer to the Senate Banking Committee and as the vice president's chief economist, will serve him well in this important position. We look forward to working with him as he carries out the many responsibilities at FHFA, including overseeing important segments of the housing finance system and engaging with Congress to resolve the longstanding conservatorships of Fannie Mae and Freddie Mac."