Home Price Gains Slow, But Sales Continue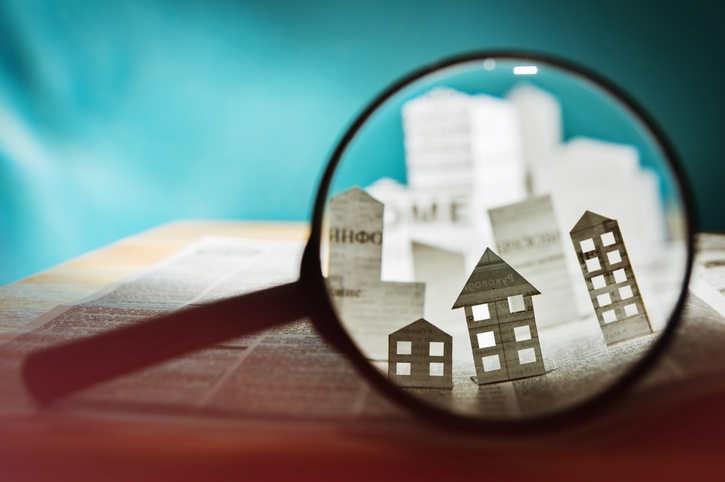 The latest housing market data news reaffirmed a slowing in house price gains, a rise in pending home sales and a decline in mortgage rates.
Before the seasonal adjustment, the National Index posted a month-over-month increase of 0.2 percent in February, while both the 10-City and 20-City Composites reported 0.2 percent increases for the month. After the seasonal adjustment, the National Index recorded a 0.3 percent month-over-month increase in February and the 10-City and the 20-City Composites both posted 0.2 percent month-over-month increases. In February, 14 of 20 cities reported increases before the seasonal adjustment and 17 of 20 cities reported increases after seasonal adjustment.
David M. Blitzer, Managing Director and Chairman of the Index Committee at S&P Dow Jones Indices, added, "The largest year-over-year price increase is 9.7 percent in Las Vegas; last year, the largest gain was 12.7 percent in Seattle. Regional patterns are shifting. The three California cities of Los Angeles, San Francisco and San Diego have the three slowest price increases over the last year. Chicago, New York and Cleveland saw only slightly larger prices increases than California. Prices generally rose faster in inland cities than on either the coasts or the Great Lakes. Aside from Las Vegas, Phoenix, and Tampa, which saw the fastest gains, Atlanta, Denver, and Minneapolis all saw prices rise more than four percent–twice the rate of inflation."
If home price gains were slowing, pending home sales were rising. The National Association of Realtors (NAR) reported that its Pending Home Sales Index (PHSI) bumped up by 3.8 percent to 105.8 in March, up from 101.9 in February. However, on a year-over-year measurement, contract signings declined 1.2 percent, which made March the 15th straight month of annual decreases.
On a regional basis, the PHSI in the Northeast dipped by 1.7 percent to 90.5 in March, but the other regions saw increases: The Midwest index grew 2.3 percent to 95.3, the South rose to by 4.4 percent to an index of 127.2 and the West took off by 8.7 percent to 95.1.
"We are seeing a positive sentiment from consumers about home buying, as mortgage applications have been steadily increasing and mortgage rates are extremely favorable," said NAR Chief Economist Lawrence Yun.
"The increase in Pending Home Sales in March aligns with the rise in purchase applications we reported for the month," said Mike Fratantoni, Mortgage Bankers Association Senior Vice President and Chief Economist. "The strengthening job market, combined with lower mortgage rates and increased housing supply in many markets, helped more prospective buyers find a home last month. In short, conditions are ripe for further sales increases in the coming months."
And speaking of mortgage rates, the Federal Housing Finance Agency (FHFA) reported the National Average Contract Mortgage Rate for the Purchase of Previously Occupied Homes by Combined Lenders Index was 4.36 percent for loans closed in late March, down 10 basis points from 4.46 percent in February. The average interest rate on all mortgage loans was 4.44 percent, down 6 basis points from 4.50 in February, and the average interest rate on conventional, 30-year, fixed-rate mortgages of $484,350 or less was 4.61 percent, down six basis points from 4.67 in February. The average loan amount for all loans was $325,100 in March, up $11,700 from $313,400 in February.