Luxury Home Prices Fall, Starter Home Volume Shrinks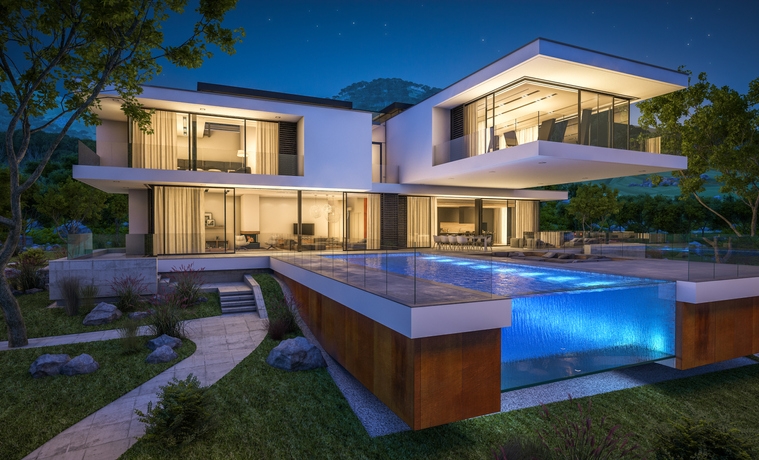 Two polar ends of the housing market are experiencing distinctive problems, according to a pair of newly-published data studies.
Redfin is reporting the average sale price for luxury homes–defined as being lists at or above $2 million–fell 1.6 percent to $1.55 million in the first quarter, marking the first annual decline in nearly three years. In comparison, the other 95 percent of the market saw, home prices rose 2.7 percent year-over-year to an average of $300,000 in the first quarter, continuing six straight years of increases.
"Because homeowners can't deduct as much mortgage interest as they used to be able to, the calculus has changed when it comes to buying a home, especially an expensive one," said Redfin Chief Economist Daryl Fairweather. "Although the new mortgage rule applies to everyone in the country, high earners in states with high income taxes like California and Massachusetts saw their tax bills surge. Not only do the new rules make it less desirable to purchase a multi-million dollar home in high-tax states, it has also motivated some people—especially those with big incomes and big housing budgets—to consider moving to places like Florida, Washington or Nevada, which have no state income tax."
Separately, another report found first-time homebuyers increasing in number, while starter-homes for this market are becoming harder to locate. The typical age of a first-time homebuyer is 34 and nearly 45 million Americans will reach that age in the next 10 years, according to new data from Zillow. This figure is 3.1 million more than the past decade, which Zillow warned will create more difficulties for the starter-home market favored by homeownership newcomers.
"The potential first-time buyer bulge, without inventory to meet it, suggests that the typical age of first-time buyers will continue to be pushed further and further out," said Skylar Olsen, Director of Economic Research at Zillow. "The rate of single-family construction is still behind the pace we experienced in the 1990s, and without an increase in truly new supply, would-be first-time buyers will instead persist in the rental market. Buyers making the transition from renting to homeownership helps ease rental demand, which limits rent-price growth. If this coming wave of buyers have to compete fiercely for homes to purchase, that could drive up rent prices as well as home values."