Brooklyn Couple Sentenced in $1.3 Million Mortgage Fraud and Laundering Scheme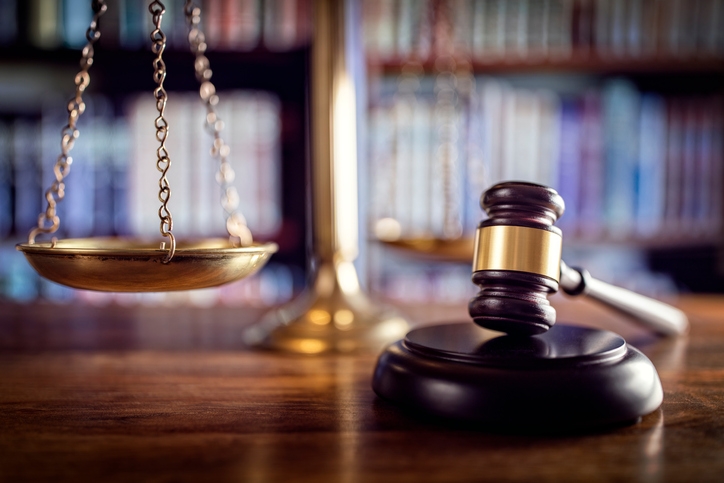 New York State Attorney General Letitia James and State Police Superintendent Keith M. Corlett have announced the sentencing of John F. Iacono (also known under the alias Vito Yodice) to four to eight years in state prison, and the sentencing of Shpresa Gjekovic (also known under the aliases Hope Gjekovic, Hope Iacono, Hope Yodice and Shpresa Hadzovic) to two to six years in state prison, convicted for mortgage fraud, money laundering and scheme to defraud. A joint investigation by the Office of the Attorney General and the New York State Police revealed that the couple utilized shell companies, forged cashier's checks, and provided fake bank statements, W-2s, paystubs and tax returns in order to solicit over $1.3 million in loans from multiple upstate New York banks.
"Iacono and Gjekovic falsified document after document in order to pad their own pockets," said NY Attorney General James. "Let this serve as a warning to all of those who try to carry out such deliberate schemes: There is no place in this state for individuals who try to cash in at the expense of hardworking New Yorkers. I thank the State Police for their bringing accountability and justice to this elaborate and deceitful plot." 
In December 2018, both defendants were arrested on a 19-count indictment charging residential mortgage fraud in the second degree, grand larceny in the second and third degrees, money laundering in the third degree, criminal possession of a forged instrument, falsifying business records in the first degree, and scheme to defraud in the first degree, among other charges. According to the indictment and statements made by the prosecutor in court, between April 2016 and March 2017, Iacono and Gjekovic applied for mortgages, a construction loan, personal lines of credit, personal loans, a commercial loan, a debt consolidation loan, and a Home Equity Line of Credit with fraudulent documentation that overstated their income, assets, and source of funds. The couple also created fake entities, including but not limited to JF Iacono LLC and Iacono LLC, and purported to have worked for them for years. In reality, these companies were created just days prior to their submissions of applications for hundreds of thousands of dollars in bank funds. 
"This couple knowingly defrauded financial institutions and businesses, and preyed on the public's philanthropy, all to fill their pockets and satisfy their greed," said New York State Police Superintendent Corlett. "This sentencing brings justice and should remind those thinking of carrying out these types of schemes, that you will be held accountable. Thank you to the Attorney General's Office, our State Police Financial Crimes Unit and other law enforcement partners for their hard work in exposing this plot."
The investigation also revealed that Iacono and Gjekovic supplied more than $125,000 in counterfeit cashier's checks to financial institutions, law firms, title companies, and the sellers of a Schoharie County property in order to secure financing and establish residency in the area. The couple allegedly intended to turn the Schoharie County property into a swingers club, but instead, rented it out as a hunting cabin while pretending to raise money for children in need. Utilizing online postings, including on Facebook and Airbnb, they advertised the rental property.
The defendants also created a false personal financial statement showing net worth in excess of $1.1 million, with cash on hand of $400,000, while their actual account balances were in the negative. The balances on these statements were grossly inflated, as the couple never had more than a few thousand dollars in the accounts–the vast majority of which was from other loans. To support their claims, Iacono and Gjekovic also supplied fake bank statements showing counterfeit assets.
In addition, Iacono and Gjekovic concealed outstanding judgments against them totaling in excess of $1.4 million from the financial institutions from which they tried to secure loans. Moreover, the couple laundered the fraudulently-obtained loan proceeds to fund real estate transactions, utilizing at least five financial institutions during the course of the year-long scheme. In total, the couple stole over $460,000 from three financial institutions, and attempted to steal over $860,000 in additional proceeds from five financial institutions.