Home Sale Prices Edge Up as Mortgage Rates Hold Steady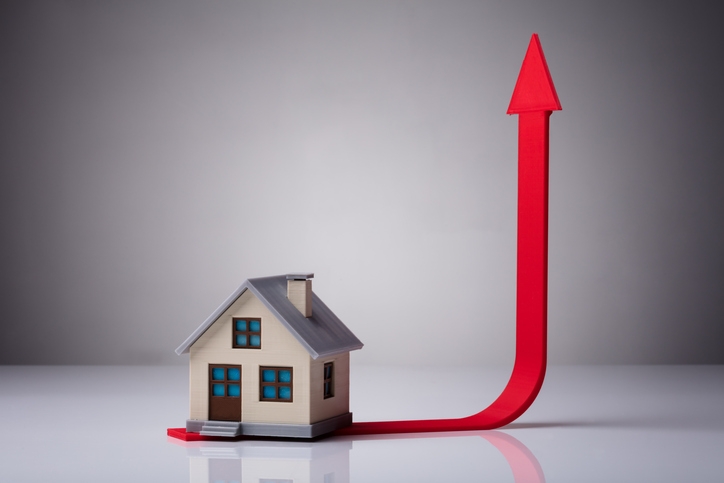 Home selling activity enjoyed a new spark of upward motion as mortgage rates maintained a consistent level, according to the latest housing data.
Redfin reports May's home-sale prices
were up 3.6 percent year-over-year to a median of $315,700, which is the largest annual home price increase in seven months. Only six of the 85 largest metro areas tracked by Redfin recorded year-over-year declines in their median sale price, most notably San Jose falling by six percent from one year ago.
The number of homes for sale as of the end of May was up 2.5 percent from the same time last year, which marked the smallest year-over-year increase in home supply in eight months. The number of homes newly listed for sale last month fell 0.7 percent from a year earlier and median number of days on market, which dropped to 36 days in May from 37 days a year earlier, which was the lowest days on market measured in any month of May since Redfin began tracking data in 2010.
"As mortgage rates have fallen this month, Redfin has seen upticks in the number of people wanting to talk with our agents about buying homes and the number going on home tours," said Redfin Chief Economist Daryl Fairweather. "Recent surges in mortgage applications also reflect the impact low rates are having on homebuyer demand nationwide. We haven't yet seen a commensurate increase in U.S. home sales, and I don't expect sales to increase substantially in the long run. That's because there still aren't enough homes for sale for all of the people who want to buy homes."
On the mortgage rate front, Freddie Mac reported the 30-year fixed-rate mortgage (FRM) averaged 3.84 percent for the week ending June 20,
up from last week
when it averaged 3.82 percent. The 15-year FRM averaged 3.25 percent,
down from last week
when it averaged 3.26 percent. And the five-year Treasury-indexed hybrid adjustable-rate mortgage (ARM) averaged 3.48 percent,
down from last week
when it averaged 3.51 percent.
"While the continued drop in mortgage rates has paused, homebuyer demand has not," said Freddie Mac Chief Economist Sam Khater. "This is evident in increased purchase activity and loan amounts, indicating that homebuyers still have the willingness and capacity to purchase homes. Today's low rates, strong job market, solid wage growth and consumer confidence are typically important drivers of home sales."