Home Price Gains Continue to Slow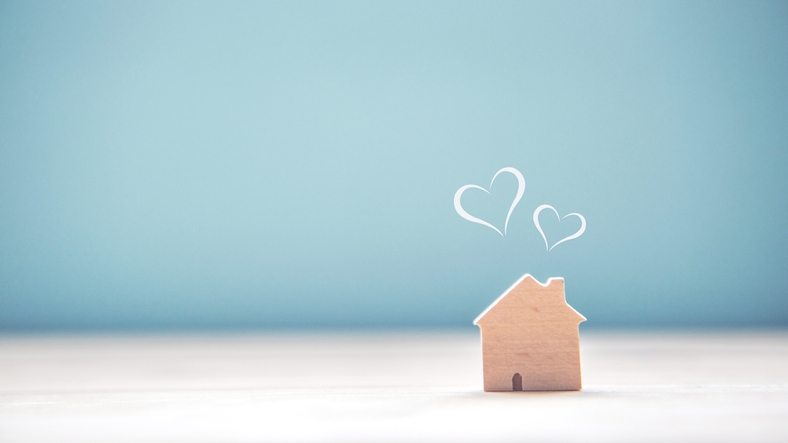 Three new data reports have reaffirmed that home price increases are continuing to grow smaller and weaker.
The
S&P CoreLogic Case-Shiller U.S. National Home Price NSA Index
reported a 3.5 percent annual gain in April, down from 3.7 percent in March. The 10-City Composite annual increase was 2.3 percent, up slightly from 2.2 percent in the previous month, while the 20-City Composite saw a 2.5 percent year-over-year gain, down slightly from 2.6 percent in the previous month.
Before factoring in the seasonal adjustment, the National Index posted a month-over-month increase of 0.9 percent in April while the 10-City and 20-City Composites both reported 0.8 percent increases for the month. After the seasonal adjustment, the National Index recorded a 0.3 percent month-over-month increase in April while the 10-City Composite posted a 0.2 percent month-over-month increases and the 20-City Composite posted no increase. In April, 19 of 20 cities reported increases before the seasonal adjustment while 14 of 20 cities reported increases after the seasonal adjustment.
"Home price gains continued in a trend of broad-based moderation," said Philip Murphy, managing director and global head of index governance at S&P Dow Jones Indices. "Year-over-year price gains remain positive in most cities, though at diminishing rates of change. Seattle is a notable exception, where the year-over-year change has decreased from 13.1 percent in April 2018 to zero percent in April 2019."
Separately,
Zillow reported
the typical home was worth $226,800 in May, down 0.1 percent from April, but up by 5.4 percent from one year earlier.
"The aggressive pace of home values over the past several years was known to be unsustainable," said Zillow Director of Economic Research Skylar Olsen. "Buyers simply couldn't afford it, so prices are correcting. The expectation here is that we are steadily returning to normalcy—something U.S. housing hasn't seen in two decades—and that will mean continued, but ever more moderate, volatility. The significant drop in mortgage rates, as well as renewed rent growth, may help return U.S. housing values to positive appreciation earlier than otherwise."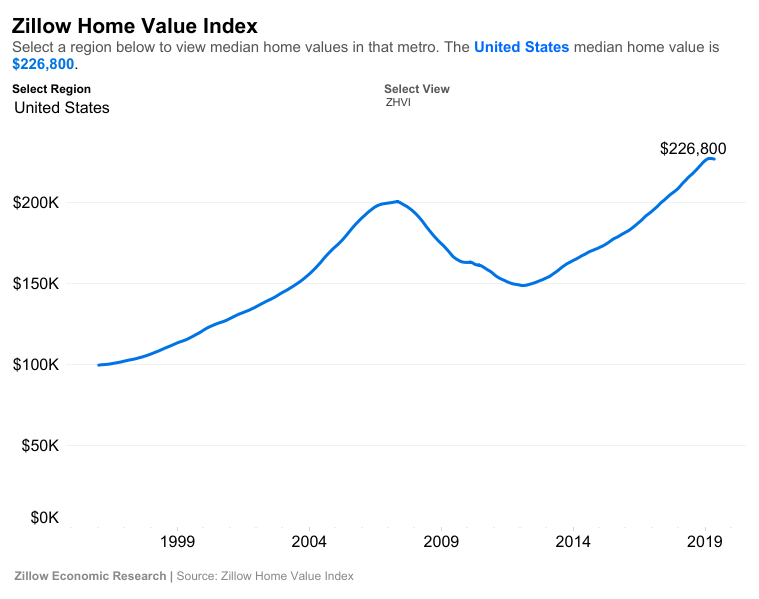 The
Federal Home Finance Agency (FHFA)
also weighed in with a report that home prices in April were up by 0.4 percent from March and up 5.2 percent from April 2018. For the nine census divisions, seasonally adjusted monthly house price changes from March to April ranged from a 0.6 percent decline in the West North Central division to 1.2 percent increase in the Mountain division. The 12-month changes were all positive, ranging from four percent in the Middle Atlantic division, to 7.8 percent in the Mountain division.