New Studies Track Generation Z's Views on Homeownership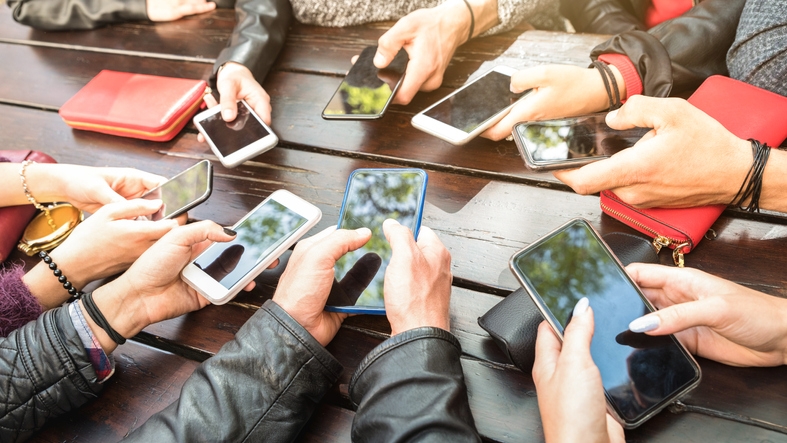 The newest entrants into the homeownership arena is the Generation Z demographic of 18- to 24-year-olds, and a pair of new data studies offer insight into how this sector views the American Dream.
A survey of more than 1,000 young adults
by Homes.com
determined that 86 percent of respondents planned to become homeowners someday, while nine percent were unsure and five percent rejected the idea. Fourteen percent of respondents believed they would be purchasing homes between ages of 18 and 24, while 48 percent predicted that would happen from 25 to 29 and 25 percent between 30 and 34.
Furthermore, 71 percent of respondents said they wanted their future home to be in proximity to their work as well as to friends and family (52 percent), as opposed to being near or in an urban location (25 percent), within proximity to shopping (24 percent) and with access to nightlife (12 percent). Fifty-eight percent of future Gen Z homebuyers said they preferred living in a diverse community, while 12 percent preferred residing in a homogeneous neighborhood.
However, there was a dark cloud in this picture: Four in 10 of the Gen Z respondents said they were concerned they will not be able to earn enough to qualify for a mortgage. Being able to own a home was a greater concern for the young respondents than being able to save for a down payment or pay off student loan debt.
"With Gen Z poised to become the next wave of homebuyers, it's important to look at how their attitudes and behaviors will affect the homebuying process," said David Mele, president of Homes.com. "The insights provided by this survey can help agents anticipate and prepare for the changes that will occur as this age group begins their home search."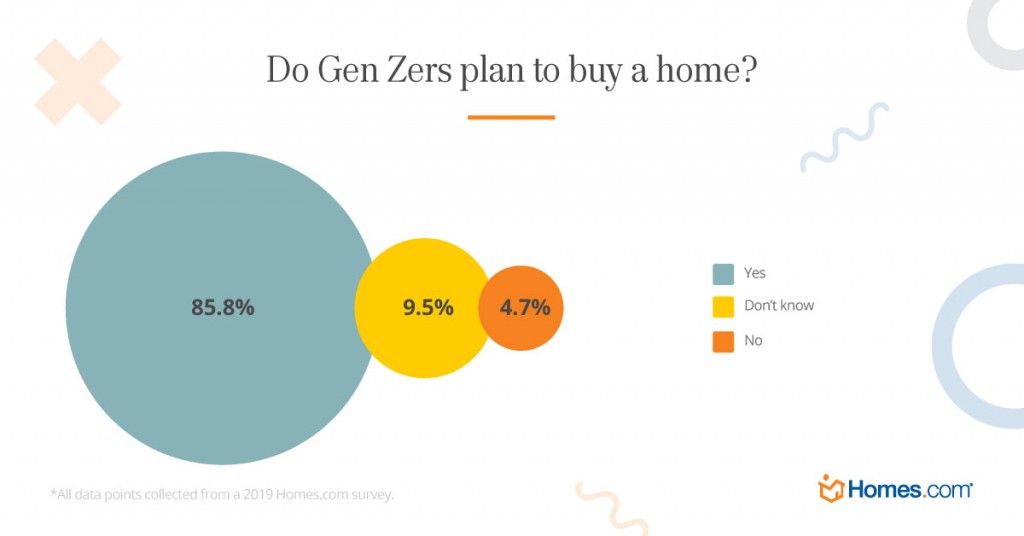 Separately,
a survey by Randstad US and Apartment Guide
found 50 percent of Gen Z employees say they have more than one job to supplement their salary, compared to 28 percent of workers of all ages. Fifty-three percent of Gen Z respondents reported their annual residential expenses–covering rent or mortgage, utilities and general household maintenance–increased more than their salary does each year, compared to 44 percent of all workers. And saving money by working from home is not the solution for this demographic: 43 percent of Gen Z workers admit they get lonely when working from home, compared to 26 percent of all workers.
"Tight budgets are nothing new for young people just starting out in their careers, but today's increasingly high cost of living coupled with slow wage growth means that, despite low unemployment, Millennials and Gen Zs are faced with at least two variables negatively impacting their financial well-being," said Jim Link, chief human resources officer at Randstad North America. "Working from home can offset some of their transportation and living expenses, but it can also lead to loneliness and increased risk of disengagement. It doesn't have to, though. Managers with remote workers can take steps to promote as much collaboration and face time as possible with teammates to combat isolation."