NMP Mortgage Professional of the Month: Willie Newman, President & Chief Executive Officer, Home Point Financial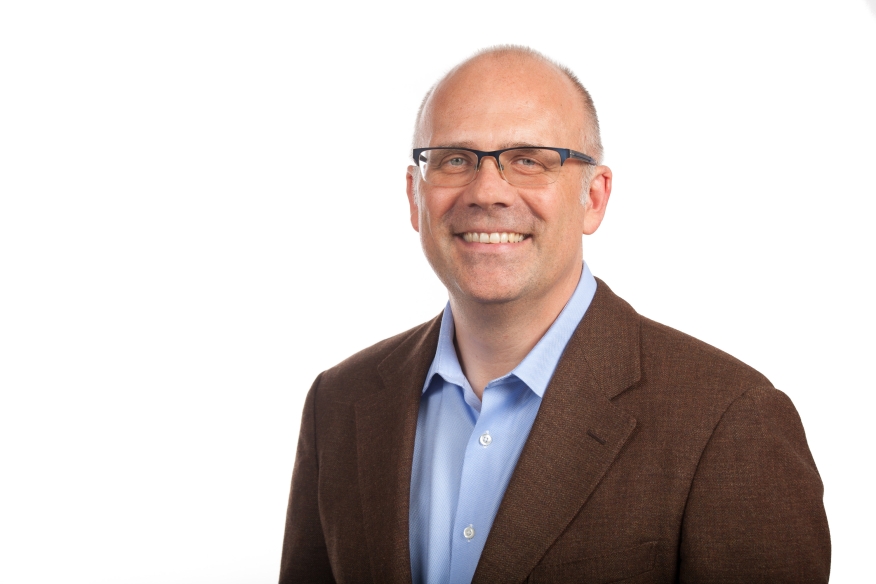 Willie Newman is president and chief executive officer of Home Point Financial, a national multi-channel mortgage company that is among the fastest-growing lenders in the wholesale and correspondent channels. Home Point is focused on mortgage origination and servicing with a mission to provide a superior customer experience through an innovative approach to product and service delivery.
National Mortgage Professional Magazine
recently spoke with Willie about his career in the industry.
You have quite a bit of experience in wholesale lending, as we recall. Talk about how the industry has evolved.
Willie Newman:
There is a bit of a renaissance going on right now in the industry, with mortgage brokers growing market share very quickly. Just in the last couple years, we've seen thousands of loan originators leave the retail side of the business and transition into the broker channel, whether they've joined existing brokerages or started their own, and that number continues to grow. I find this really exciting because, as you know, I've been in the business since back in the beginning. I started in mortgage banking back in the late 1980s.
The first business that we started and built was really centered on mortgage brokers. At the time, brokers were just a small part of the total loan origination market and they were primarily focused on loans that couldn't typically be done by other lenders.
We communicated and worked with mortgage brokers because we felt like there was an opportunity there because we anticipated that part of the business really evolving. As it turns out, it was a fantastic decision. I remember when it happened the first time and I feel like, to a certain extent, it's happening again now.
 
You built an impressive wholesale business at ABN Amro.
Willie Newman: Thank you. I think what helped us with that originally was our focus on third-party originators, primarily mortgage brokers. We put a lot of thought into what it would take for them to compete successfully against distributed retail coming from other large mortgage banks at the time. That's what we really focused on.
What we built ended up being very advantageous for brokers because it allowed them to compete and it created a level of broker connectivity that resulted in us winning a meaningful market share together. It's not quite the same today, obviously, but I feel like there are similar conditions existing now.
 
Tell us about Home Point Financial.
Willie Newman: We're still relatively new, having only been in business since April of 2015, but we've been growing rapidly, which is really exciting. When we first started four years ago, we didn't know where the best opportunities would be for Home Point to evolve, so we tried to be as comprehensive as possible in how we covered the market. Over the last year-and-a-half, we've felt the best opportunity was in the third-party side of the business, especially with mortgage brokers, so we've really put a lot of focus on that area of the business.
We narrowed our focus down to that segment of the business and really started to invest in how we might be able to not only develop relationships with mortgage brokers, but help them become more effective in what's becoming an increasingly competitive, multi-faceted origination environment.
What has helped us differentiate ourselves as an attractive option to mortgage brokers is that we not only originate loans, but we retain servicing for the life of the loan as well. That continues to appeal to more and more brokers who view their customer base as more of a long-term relationship and a means to a sustainable business model, as opposed to a one-time transaction. Brokers have increasingly come to view Home Point as one of the best partners to work with, when it comes to making sure their customers have the best experience—and making sure they're actually able to keep their customers for life.
It's worked out well for us. We are one of the fastest-growing wholesale lenders in the country, which we are very proud of especially considering our relative youth as a company. And the great part about that success is that it has truly been a team effort. Our success hasn't been about me calling all the shots as the CEO, or even our leadership team. It has been about our entire team coming together and everyone having a voice and an opinion in our strategic decision-making process, and it has led to great results so far.
 
What does it take for brokers to really be successful in today's market?
Willie Newman: It's about the local person-to-person approach, but continually enhancing the technology you offer the borrower. Even more importantly from our perspective is the quality of the data that comes along with the mortgage transaction.
After the loan closes, we retain all of our mortgage servicing and handle it in-house. Our intention over time is to develop a relationship with those consumers in a way that will allow us to know enough about them to make their next mortgage transaction very simple. By enabling our brokers to make it a very, very simple, smooth process, we can provide what borrowers want with whatever level of local attention they may desire.
 
Borrower demands have been changing, but the median age of loan officers is still relatively high. Is it hard for them to relate to these new borrowers?
Willie Newman: What we try to do is reduce as much as possible the friction that goes along with a mortgage transaction and that allows brokers to build that relationship. To be honest, we're seeing a bit of a changing of the guard. When we attend conferences, we're noticing that the median age of the mortgage brokers in attendance is a lot lower than you might think.
We're seeing a generational shift occurring and we think we can learn as much from that new generation as we hope they'll want to learn from us, as we support and facilitate what they're doing.
 
Why should a broker consider working with Home Point?
Willie Newman: Strategically, what we're doing with technology and with data is going to allow mortgage brokers to build a much more sustainable, long-term business that goes beyond the transactional mortgage business. Brokers shouldn't have to start their businesses over at zero at the beginning of every month. We can work with them to build companies that will help them win market share that's closer to what it was at the turn of the century, but without the volatility that made those businesses hard to maintain.
Then there's the practicality of how we do business as a lender that retains servicing. Mortgage brokers passionately value transparency and their ability to maintain relationships with borrowers over the long-term, not just the short-term transaction of originating a loan. And that's exciting for us, because our vision is clearer than any other wholesale lender in America when it comes to keeping those broker-borrower relationships solidly intact.
By retaining servicing, we keep the broker, the borrower and the servicer (Home Point) together in a tight-knit ecosystem. Brokers don't have to worry about eventually losing their customers because the loan gets sold off, and they don't have to worry about customers choosing to leave them because of a poor experience in servicing. They're comfortable working with us because they know the borrower will get the best long-term experience, and they don't ever have to worry about losing contact with their customers.
---
Rick Grant is special reports editor for
National Mortgage Professional Magazine
and Mortgage News Network. He may be reached by phone at (570) 497-1026 or e-mail [email protected].
---
This article originally appeared in the July 2019 print edition of National Mortgage Professional Magazine.