Zillow Report Finds Patience Pays When Mortgage Shopping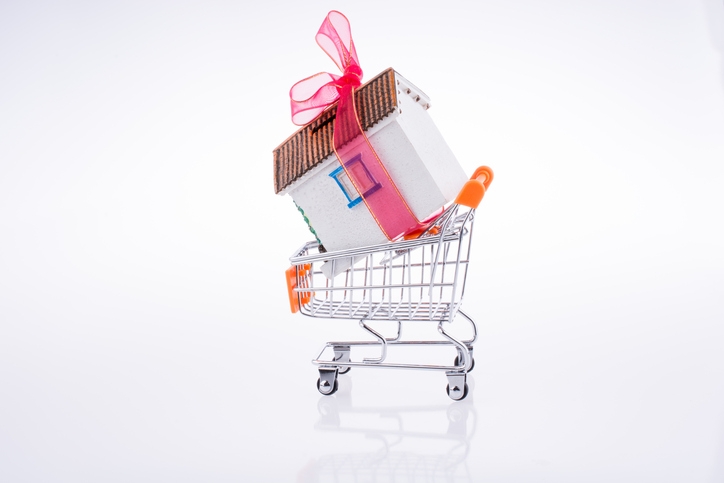 According to a
new report from Zillow
, the typical home buyer spends more than four months shopping for the perfect place, touring an average of more than four homes, attending two open houses and making two offers, in addition to hours spent browsing online listings.
But most buyers don't shop around for the best mortgage rate. And buyers who don't–especially those with lower credit scores–are missing out on significant potential savings or the chance to make fewer sacrifices as they decide on a home, perhaps affording that extra bedroom they need or being able to buy in a preferred school district.
A hypothetical buyer looking to purchase the median-valued U.S. home (about $229,000) with a 20 percent downpayment and a standard, 30-year, fixed-rate mortgage at a four percent annual percentage rate would pay about $1,102 per month, including taxes and insurance. Keeping all else the same, but upping the rate to five percent, the monthly payment increases to $1,211–an almost 10 percent bump that would cost the homeowner nearly $40,000 over the lifetime of the mortgage.
Rates are historically low now, but there's more to being a smart home shopper than simply buying when rates are low. The
new Zillow report
shows that seeking out the best rates among lenders can make a significant impact, especially for those with lower credit scores.
Because they're perceived as riskier, prospective buyers with lower credit scores are generally offered higher interest rates, and ultimately pay higher costs–a way for lenders to offset their risk by getting paid more to take it on. The median rate offered to those with credit scores of 760 or higher (generally regarded as excellent/low-risk) was 4.54 percent, according to a recent Zillow analysis of rates offered to borrowers seeking 30-year fixed-rate mortgages. For those with credit scores in the 620-639 range, the median rate quoted was 5.48 percent—a difference of nearly a full percentage point.
Zillow also found a wider spread between the best and worst rates offered to borrowers with lower credit scores, making it even more important for buyers with lower credit scores to shop around for a mortgage. The range for those with credit scores above 760 was 92 basis points, while those with scores between 620 and 639 saw a range of 133 basis points.
In an expensive market like San Francisco, where the range for those with credit scores below 680 is 120 basis points, the monthly savings gained from mortgage shopping could be about $550 per month on a median-priced home. That's compared to a potential savings of about $480 for buyers with better credit. In Baltimore, where buyers with lower credit scores saw a range of 155 basis points, they could save about $200 a month, even though home values are less than one-third what they are in San Francisco. That's about twice what buyers with better credit could save there.
"Finding the right home and neighborhood, and agonizing over how much you can actually afford to bid, can be so overwhelming that optimizing the nuts and bolts of your mortgage, admittedly the driest and arguably the murkiest part of the process, can be overlooked at a big eventual cost," said Skylar Olsen, Zillow's director of economic research. "It's no wonder it happens. The experience of the borrower facing a hard sell differs from place to place, and each time you reach out you're rehashing sensitive, personal financial information with a new person over the phone, over email, or through yet another on-line application. It can be confusing and exhausting. But really, for the years you're locked into this loan, the rewards are likely to be well worth it."