Federal Reserve Further Slashes Rates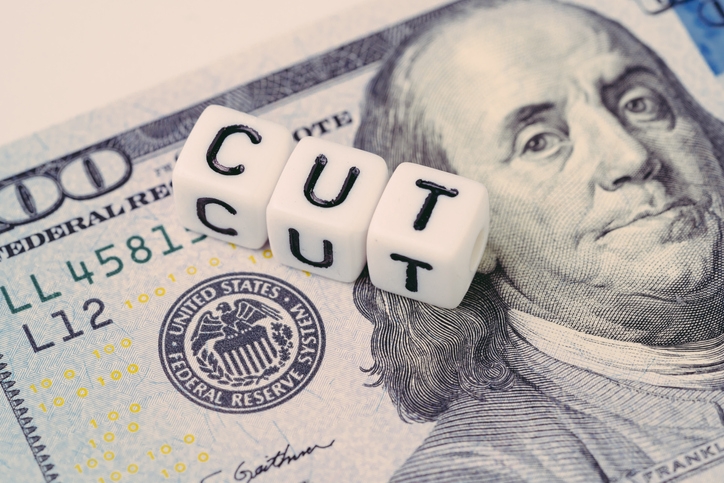 On Wednesday, the Federal Reserve has approved quarter-point interest rate cut.
"Information received since the Federal Open Market Committee met in July indicates that the labor market remains strong and that economic activity has been rising at a moderate rate. Job gains have been solid, on average, in recent months, and the unemployment rate has remained low," said an official statement from the Fed. "Although household spending has been rising at a strong pace, business fixed investment and exports have weakened. On a 12-month basis, overall inflation and inflation for items other than food and energy are running below two percent. Market-based measures of inflation compensation remain low; survey-based measures of longer-term inflation expectations are little changed."
The Fed announced that it would take down its benchmark overnight lending rate to a target range of 1.75 percent to two percent. Back in late July,
the Fed made its first rate cut since December of 2008
, lowering the target range for the federal funds rate to two to 2-1/4 percent.
"In determining the timing and size of future adjustments to the target range for the federal funds rate, the Committee will assess realized and expected economic conditions relative to its maximum employment objective and its symmetric two percent inflation objective," said the Fed. "This assessment will take into account a wide range of information, including measures of labor market conditions, indicators of inflation pressures and inflation expectations, and readings on financial and international developments."
Voting in favor of the rate cut was Jerome H. Powell, Chair; John C. Williams, Vice Chair; Michelle W. Bowman; Lael Brainard; Richard H. Clarida; Charles L. Evans and Randal K. Quarles. Voting against the action were James Bullard, who preferred at this meeting to lower the target range for the federal funds rate to 1-1/2 to 1-3/4 percent; and Esther L. George and Eric S. Rosengren, who preferred to maintain the target range at two percent to 2-1/4 percent.
"Although the financial markets fully anticipated today's Federal Reserve decision to lower their target for the Fed Funds rate, the level of uncertainty in respect to the global and domestic economy and future monetary policy has been quite high. This is why there's been a wild swing in mortgage rates over the past month," said Mike Fratantoni,
Mortgage Bankers Association (MBA)
SVP and chief economist.Today's news does little to reduce uncertainty. The trade war with China, and now conflict in the Middle East, certainly add to the overall uneasiness. While it is not surprising that FOMC voters cannot agree on the outlook for monetary policy, as indicated by the three dissenting votes today, the disagreement itself also adds to the uncertainty.
President Trump, who blamed the Fed in general and Fed Chairman Jerome Powell in particular for holding back the growth of the U.S. economy by not cutting rates, continued to criticize the Fed, taking to Twitter: "Jay Powell and the Federal Reserve Fail Again. No 'guts,' no sense, no vision! A terrible communicator!"
Trump claims the Fed is risking U.S. competitiveness by keeping rates higher than most of the rest of the developed world.
Jay Powell and the Federal Reserve Fail Again. No "guts," no sense, no vision! A terrible communicator!

— Donald J. Trump (@realDonaldTrump) September 18, 2019