Report Forecasts Housing Construction Slowdown Through 2021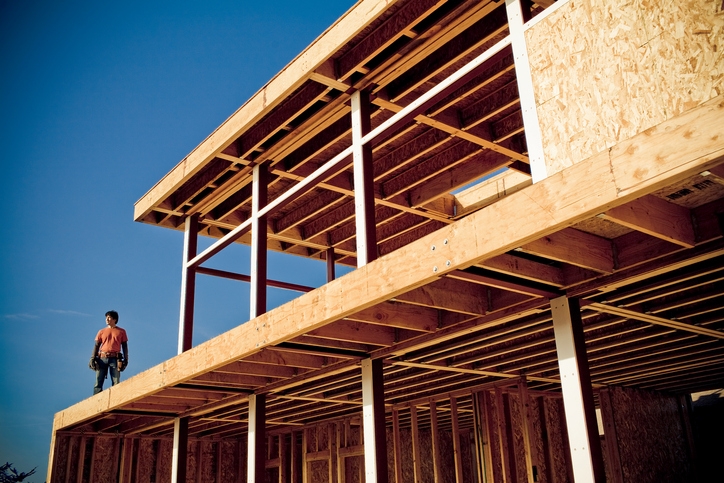 Inventory problems related to construction costs will hamper the single-family housing market, even though the economy will continue to remain solid, according to Urban Land Institute's latest
Real Estate Economic Forecast
.
The ULI report was culled in August from a survey of 41 economists and analysts at 32 leading real estate organizations. The report noted that single-family housing construction outlook weakened over the past six months and attributed a slower demand due to higher construction costs may be slowing demand. The ULI forecasted unit starts will fall from 877,000 in 2018 to 850,000 in 2019, 810,000 in 2020, and 800,000 in 2021, while the expected construction in all of those years will remain below the long-term annual average of 975,000 homes–the first decline in deliveries since the 2008 Great Recession. However, home price growth is forecast to average 3.2 percent over the next three years, while the apartment vacancy rate is expected to increase to 4.7 percent by the end of 2021.
For the bigger picture, the ULI report found optimism on the U.S. economy despite the U.S.-China trade feud and slowing economic growth in Europe. The U.S. GDP is forecast to grow by 2.3 percent in 2019, down from 2.9 percent in 2018, and projected growth is placed at 1.7 percent in 2020 and 1.9 percent in 2021. The national unemployment rate is forecast to remain at its current level of 3.7 percent in 2019, the lowest rate of the past 50 years, but edge up to 4.1 percent by 2021.
"In summary, the main takeaway from forecast is that contributing economists see no end to the current
record-setting economic and real estate expansion
that started in 2010," said ULI Leading Member William Maher, director of Americas Strategy and Research at LaSalle Investment Management. "Economic growth, including GDP and job growth, is forecast to moderate from the strong levels of 2018, which should keep long-term interest rates low. With the likely exception of retail, which continues to be weighed down by restructuring, real estate fundamentals and returns should stay steady through 2021."