Mortgage Credit Availability Inches Up
Mortgage credit availability increased in September, according to new data from the Mortgage Bankers Association (MBA). 
The trade group's Mortgage Credit Availability Index (MCAI) was
up by 0.9 percent to 183.4 last month
. The Conventional MCAI increased by 2.4 percent while its component indices offered a mixed data picture: The Jumbo MCAI increased by 4.7 percent and the Conforming MCAI fell by 1.1 percent. Also declining was the Government MCAI, down by 0.6 percent.
"Credit availability increased slightly in September, driven by a five percent increase in the supply of jumbo loans," said Joel Kan, MBA associate vice president of economic and industry forecasting. "The jumbo index, which grew from a combination of lower credit score requirements, non-QM loans, and investor products, is now at a record high since tracking began in 2012. Meanwhile, the trend of tightening credit availability in conforming and government programs continued over the past few months, as both indices decreased."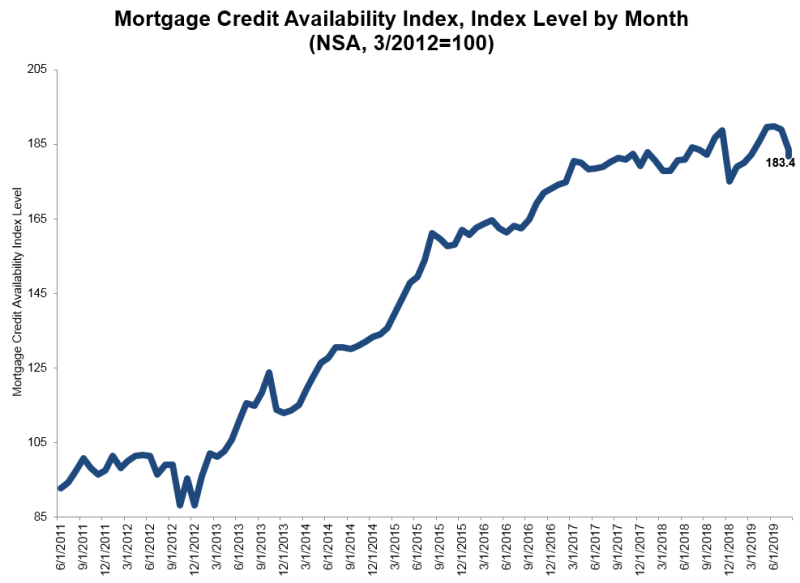 Subscribe to the nmp Daily