DocMagic's New LoanMagic App Eases Digital Workflow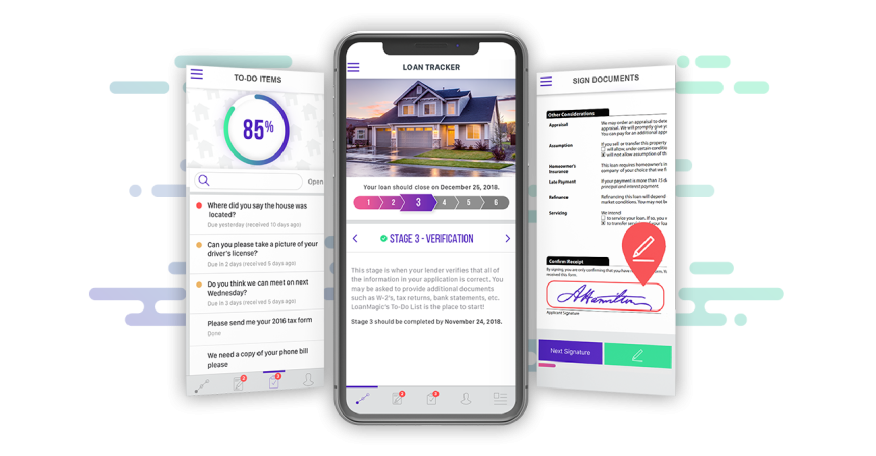 DocMagic Inc.
has launched its new LoanMagic mobile application, provided free to all DocMagic customers, leverages a powerful backend platform that provides full interoperability with DocMagic solutions, as well as other third-party mortgage software.

"Bringing mobile functionality to borrowers and enabling lenders to connect with their customers is the end goal of most mobile applications in our industry—but at DocMagic, it is just the beginning," said Dominic Iannitti, president and chief executive officer of DocMagic. "LoanMagic isn't an add-on. It's a fully interoperable technology that fills a critical gap in the digital mortgage process. It is just as powerful as any of our flagship and award-winning technology."
LoanMagic is an intelligent, intuitive mobile application that provides a quick, easy and transparent way for borrowers to stay fully engaged with their loans—and lenders—throughout the mortgage cycle. Its core functionality includes real-time loan status, document uploads, eSigning, integrated messaging, task management, push notifications and more. LoanMagic leverages DocMagic's eVault to ensure that every transaction is logged and securely stored, and it uses a "gamified" design that encourages borrower engagement by making the process of fulfilling conditions faster, easier and more entertaining for the borrower.
"A truly digital mortgage offers a continuous, fluid experience for everyone. The lender should not be patching holes or bridging gaps," said Iannitti. "With LoanMagic, there's no data degradation, no delay, no added steps lenders need to take to make up for the use of a mobile application, like they may have experienced with other mobile applications in the past. LoanMagic feels and acts like an organic part of the technologies it supports. That's imperative for a truly digital mortgage experience."