National Mortgage Professional Magazine Presents … Mortgage Banking's Most Powerful Women 2019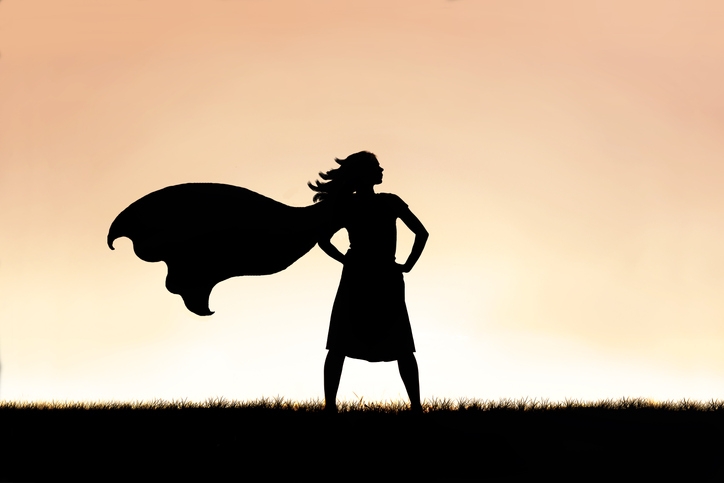 This month, we present to you our second annual list of "Mortgage Banking's Most Powerful Women." Honorees were selected based on their accomplishments where they were instrumental to a major industry innovation, the number of social media followers, or have overcome some seemingly insurmountable obstacle in their career to rise to the top. When narrowing down our list of "Mortgage Banking's Most Powerful Women," we took three key words into consideration: "Pioneer, Leader and Innovator" in compiling our list of today's top female leaders in the mortgage profession.
National Mortgage Professional Magazine congratulates
all of the women who continue to blaze new trails and lead the way for a brighter future in today's mortgage profession.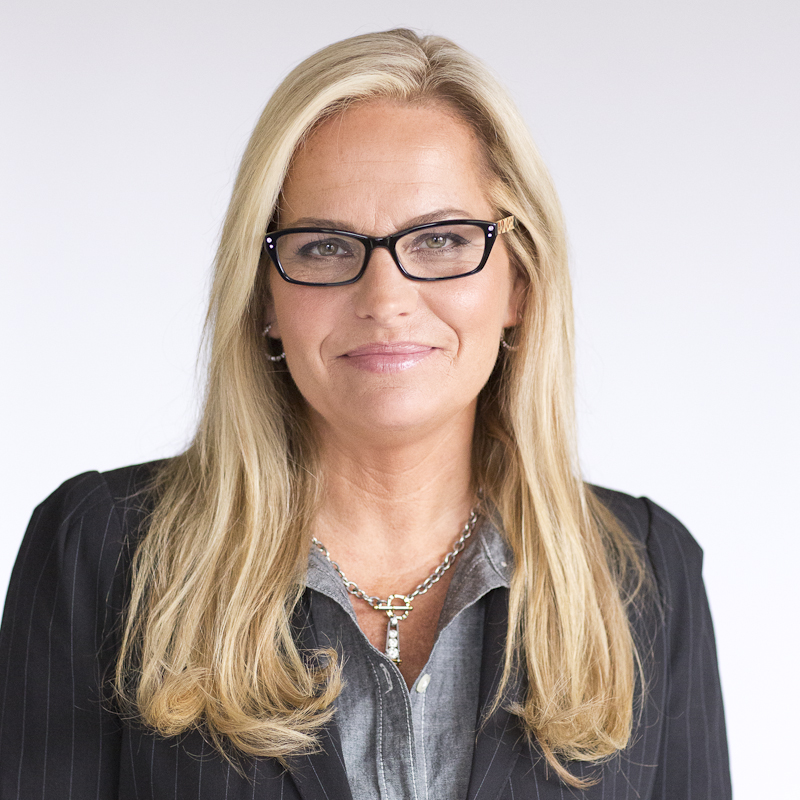 Christine Beckwith
President and COO ♦ 20/20 Vision for Success ♦ Manchester, N.H.
Christine Beckwith is a 30-year mortgage industry veteran. For more than three decades, she consistently won awards and accolades in mortgage sales originations at all ranks, all the while, producing at the top five percent consistently. For the past 18 years, she has run mortgage companies at a senior and executive level. She has become a sought-after public speaker on the mortgage circuit. She has written and released two best-selling books, and won an American BookFest award for her sales book Wise Eyes, while receiving the "Best-Selling" label for Clear Boundaries as a Hot New Release on Amazon. Last year, Christine launched her coaching company, 20/20 Vision for Success, into the mortgage finance and real estate world. When asked about future plans, she says in all seriousness with a huge smile, "I plan to go in and grab market share—again—from the boys who dominate this space in our field!" She has been recognized by
National Mortgage Professional Magazine
as a "Most Connected Mortgage Professional" and a past awardee to the "Most Powerful Women in Mortgage Banking" honor.
---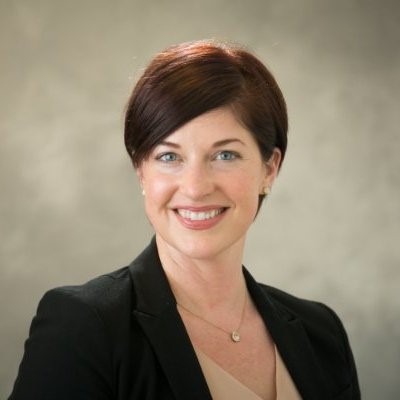 Rhiannon Bolen, AMP
Regional Sales Director ♦ Mortgage Capital Trading Inc. (MCT) ♦ Dallas, Texas
Rhiannon Bolan, AMP is a long-time veteran of the mortgage industry, having dedicated her entire career to working in the space, successfully building an extensive network of executives and influencers. Rhiannon is currently a regional sales director at Mortgage Capital Trading Inc. (MCT), a mortgage hedge advisory and secondary marketing software firm where she oversees the Southern territory. Before MCT, she was at Lenders One where she held the position of regional AVP for the Western Region, working with mortgage lenders of all types to arrive at various solutions that help reduce business costs and stay ahead of industry trends pertaining to processes and technology. Prior to Lenders One, Rhiannon was the regional vice president of South Region field sales for Arch Mortgage Insurance. At Arch, she helped hire and train a team of account managers and was responsible for creating sales strategies and managing and developing various territories which led to over achievement of sales production goals. Previous to Arch, Rhiannon spent much of her career in the credit risk space, working in regional and national outside sales roles in the mortgage insurance industry. She also spent more than 10 years in business development at PMI.
---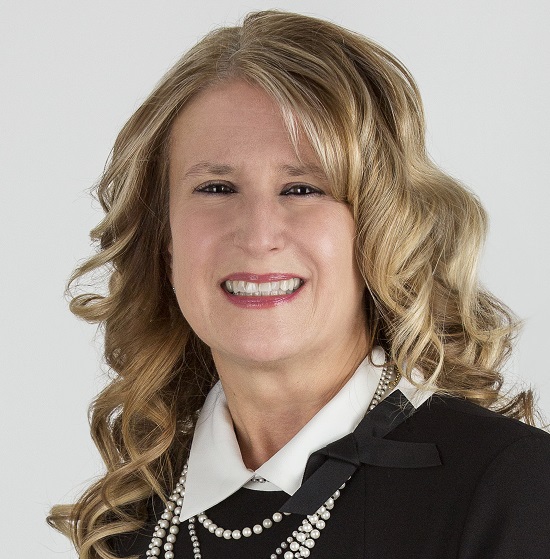 Laura Brandao
President ♦ American Financial Resources Inc. (AFR) ♦ Parsippany, N.J.
As an industry source of knowledge, positivity and passion, Laura Brandao radiates energy for bringing families home. Launching the wholesale channel of business for AFR in 2007, Laura now serves as company president. For more than 12 years, Laura has been the driving force catapulting AFR Wholesale to the top of the manufactured home, one-time close and renovation lending markets. Growing AFR into a national leader in specialized programs, she stays connected to the clients and families she serves, allowing her to develop new products based on market demand, including VA renovation, USDA repair escrow, and a full suite of one-time close construction-to-permanent programs. Under her leadership, AFR remains on the cutting-edge of technology with mobile-friendly applications that cohesively integrate AFR with the borrower, real estate agent and broker. Among her accolades, Laura was most recently named a "Women with Vision" award winner, a "50 Best Women in Business" by NJBIZ, and one of "Mortgage Banking's Most Powerful Women" by
National Mortgage Professional Magazine
in 2018. She is also actively engaged with many industry organizations, including the Association of Independent Mortgage Experts, and is a sought-after speaker, moderator and panelist.
---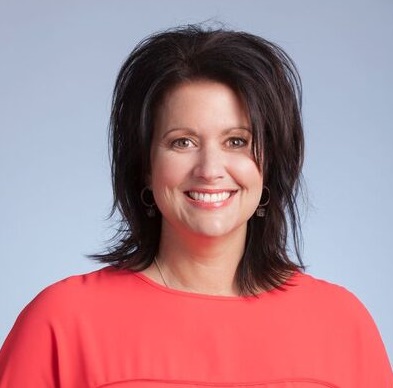 Kim Campbell
Vice President of Operations ♦ Premier Nationwide Lending ♦ Lewisville, Texas
Kim Campbell is vice president of operations for NTFN Inc. a full-service mortgage banker established in 1992 and headquartered in Lewisville, Texas. With nearly 30 locations, the company funds an average of $2 billion and services homebuyers across 17 state lines. Kim has been with the company for 17 years and leads the company's daily operations. She has directly contributed to the company's growth by finding the best solutions to various scenarios with her 23 years of mortgage industry experience. Kim is a graduate of Texas Tech University, with a degree in finance/real estate. In her spare time, she enjoys spending time with her three children and the many sports they are involved in.
---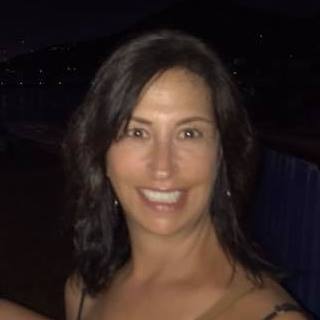 Cara DeStefano
Regional Sales Manager ♦ REMN Wholesale ♦ West Palm Beach, Fla.
Cara DeStefano is regional sales manager for REMN Wholesale in West Palm Beach, Fla. "Cara is a true pleasure to work with. Her everyday positive attitude and ability to listen is a true inspiration to the people around her. She is the type of person that makes you better. She is a lead by example manager with a 'Put me in Coach!' drive. Cara is the type of person you just want to keep thanking. You would be doing yourself a favor to align yourself with Cara."
---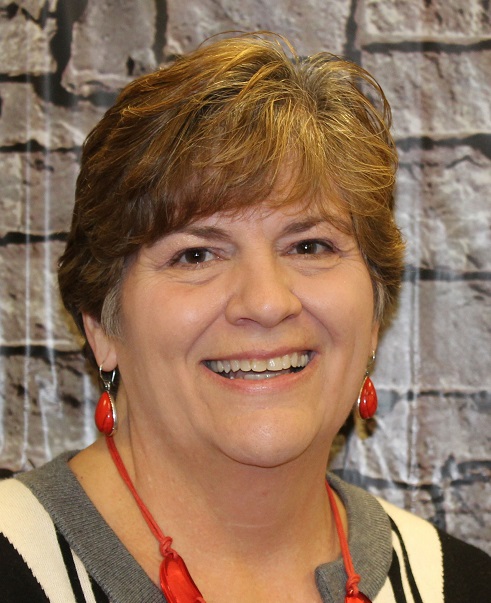 Vicki DiPasquale
Vice President of Sales ♦ Simplifile ♦ Provo, Utah
Vicki DiPasquale is vice president of sales for Simplifile, where she has overseen and supported all sales activities and directed county and submitter growth efforts for the last eight years. With more than 30 years of title industry experience under her belt, Vicki has held positions as regional manager, divisional vendor manager, state closing department manager, and agency operations manager for prominent title insurance agencies and national title underwriters, in addition to independently consulting on a number of real estate projects. Vicki's expertise encompasses all aspects of title insurance, closing, sales, agency and management, and she has an affinity for using technology to simplify business processes. Vicki has also lead several national leadership and workflow improvement initiatives across multiple states during her time in the title industry. She has her doctor of management in organizational leadership degree, in addition to being a Certified Land Title Closer (CLC), an approved educator with many of the state land title associations, and a member of the Property Records Industry Group (PRIA). She is also a member of ALTA's Best Practices Task Force and its Membership and Organization Committee.
---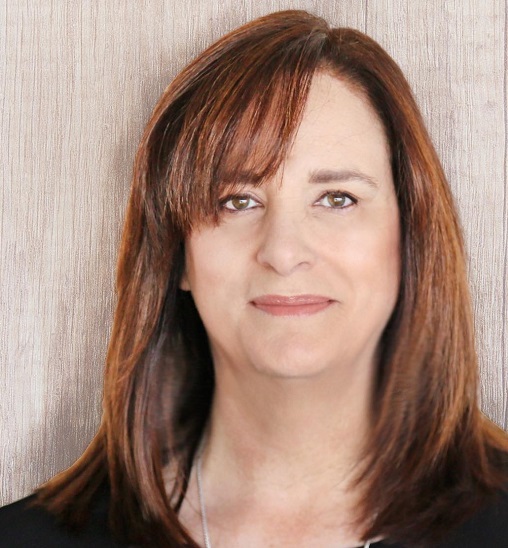 Dana Fortin
Chief Marketing Officer ♦ Embrace Home Loans ♦ Middletown, R.I.
Dana Fortin is chief marketing officer at Embrace Home Loans, where she oversees a staff of 10 direct reports, with a full team of 36. She manages all marketing functions, including marketing automation, analytics, creative, brand, retail support, Web site, direct mail and all digital media. She has more than 25 years of experience in the financial services and consumer goods industries, and has been with Embrace Home Loans for 18 years. She began her mortgage career as a marketing manager at Century Mortgage. Two years later, she moved to Advanced Financial Services, Inc. and served as president of Marketing Management Inc. for seven years before joining Embrace Home Loans. Dana is one of only two people to win Embrace Home Loans' "CEO's Excellence Award." She also recently became an International Coach Federation (ICF)-Certified Coach. Dana received a BBA from Rhode Island College and a master's degree in business, management, marketing and related support services from Providence College.
---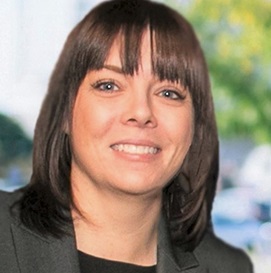 Katie Foster
Senior Vice President, Head of Underwriting ♦ United Wholesale Mortgage (UWM) ♦ Pontiac, Mich.
Katie Foster has been in the mortgage industry since 1996. She was a loan originator for several years and has also run her own third-party processing company. Katie has been in leadership for 20 of the 23 years she's been in the business. She has worked in underwriting for the last 13 years, spending time with big-name institutions like GMAC Mortgage, Chase and Flagstar Bank. Katie joined United Wholesale Mortgage as vice president of underwriting in 2013. She was promoted to credit policy manager in 2014 and then SVP, head of underwriting at the end of 2017. Katie now leads more than 1,200 of the best underwriters in the country for the nation's top wholesale lender and number two overall lender.
---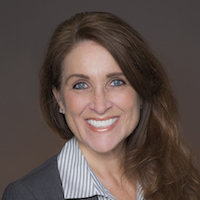 Twyla Hankins
Executive Vice President, Operations ♦ American Financial Network Inc. ♦ Brea, Calif.
As a steadfast and resourceful leader, Twyla Hankins, executive vice president of operations is an integral member of Team AFN. Greatly attributable to Twyla's leadership skills and more than three decades of solid mortgage lending experience is AFN's perpetual growth and expansion as it reaches new heights of success year-after-year. Twyla has overseen total retail Operations for more than 25 years in her career and brings to the team a wealth of knowledge in all types of retail and wholesale lending, including conventional, FHA, VA, USDA, jumbo and non-QM. Twyla has an excellent reputation in the mortgage lending industry and has been recognized for her ability to put processes in place that maximize efficiencies and minimize turn times. Under Twyla's leadership, AFN has experienced exponential growth in its loan volume and net worth over the last ten years. August 2019 was AFN's record-breaking highest volume funding month since it was founded in 2001. Twyla was instrumental in directing the customization of AFN's LOS, building a compliance team, a post-closing team, underwriting teams, and operations centers in the corporate office and offices across the country. Twyla's efforts and successes in operations goals and projects continually broaden AFN's horizon.
---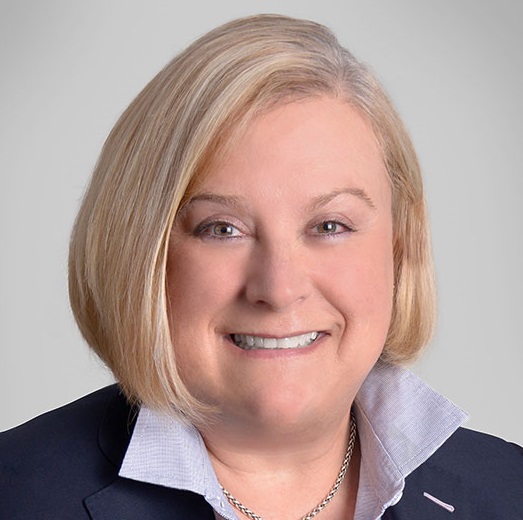 Kim Hoffman
Chief Operating Officer ♦ Envoy Mortgage ♦ Houston, Texas
As chief operating officer for Envoy Mortgage, Kim Hoffman is responsible for mortgage fulfillment, operations, on and offshore workforces, customer experience and service delivery. She has more than 25 years of experience in the mortgage industry, ranging from servicing, originations, compliance, private banking, operations, process improvement, technology and service delivery. She has spent the last 20 years having strategic oversight of mortgage operations with prominent industry organizations; including Sutherland Global Services, Morgan Stanley Home Loans and the Royal Bank of Canada. She holds a bachelor's degree and completed a post graduate award in operations excellence, process design and service delivery from Warwick Business School. Kim also earned professional designations of Certified Mortgage Banker (CMB) and Accredited Mortgage Professional (AMP). Kim's overall career success is attributed to her personal philosophy of developing strong relationships both professionally and personally. A strong believer in experiencing life, she regularly lobbies for internal campaigns to ensure employees are comfortable mentally and physically while at work to foster and promote sustainable lifestyles. In her free time, Kim is an experienced photographer, world traveler and can also be found on long bike rides across the country.
---
Elizabeth Karwowski
Chief Executive Officer ♦ Get Credit Healthy Inc. ♦ Sunrise, Fla.
Elizabeth Karwowski is the chief executive officer of Get Credit Healthy Inc., a fintech company that has developed a proprietary process and software which integrates with the lenders' loan origination software and customer relationship management software, to re-capture lost leads. After graduating with honors from Northern Illinois University with a degree in business management, Elizabeth began her career at Ernst & Young, and then RSM McGladrey. In 2004, she left to start her own mortgage company, Trust One Mortgage Corporation. Viewing the mortgage industry through the lens of a broker allowed Elizabeth to observe the pain points of both lenders and consumers, prompting her to develop GCH360, the platform on which Get Credit Healthy operates. As a recognized credit expert, Elizabeth has been featured on NBC and Fox News, and has been published in Scotsman's Guide and Today's Chicago Women, among others. She received her FICO & Fair Credit Reporting Act certifications from the Consumer Data Industry Association in 2009. During the last three years, Elizabeth and her team of advisory board members from across various financial and technology sectors, have developed the new GCH360 platform to increase the number of applicants who qualify for the financial products offered by lenders and banks.
---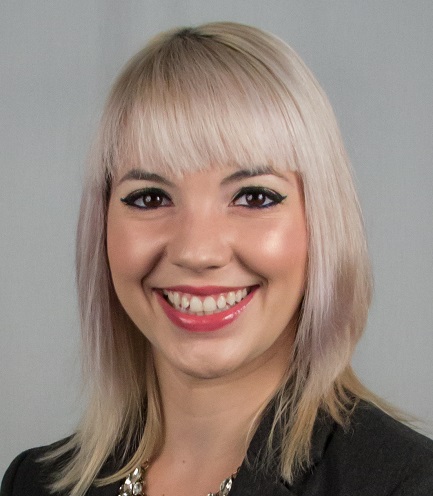 Erica LaCentra
Director of Marketing ♦ RCN Capital ♦ South Windsor, Conn.
Erica LaCentra, director of marketing, is responsible for planning, developing and implementing RCN Capital's strategic marketing plan. Joining the company in 2013, Erica's efforts have rapidly expanded RCN's customer base and elevated the company to a national brand. Erica handles the creation of the company's traditional and digital media, the management of paid search advertising, social media marketing and e-mail marketing, as well as the coordination of trade show sponsorships and event involvement. Erica holds a BS in advertising, with a minor in advertising design from Suffolk University.
---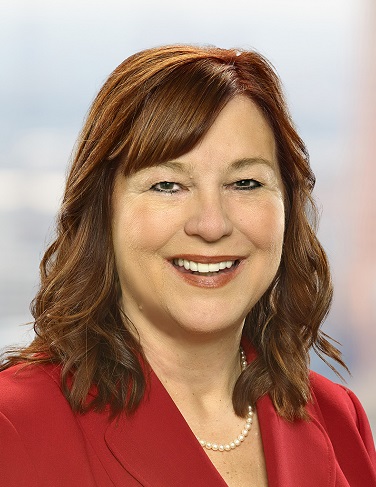 Suzy Lindblom
Chief Operating Officer ♦ Planet Home Lending ♦ Irving, Texas
Planet Home Lending's Chief Operating Officer Suzy Lindblom is known for her ability to develop process efficiencies and identify areas for potential cost savings, while maintaining five-star customer service and keeping loan quality high. Before joining Planet Home Lending in 2017, Lindblom helped grow some of the best-known brands in the mortgage industry, including Stearns Lending, where she was managing director, national fulfillment and operations, leading a multi-billion, multi-channel business. During her four decades in the business, she has also worked at MetLife Bank, Bank of America, CitiMortgage, GMAC Mortgage Corporation and Countrywide Home Loans. Suzy serves on the board of directors of NEXT and has been an in-demand speaker at industry conferences in 2019, including NEXT, NAMMBA and the National Diversity Council. She has been named to the National Diversity Council's Southern California 2016 Most Powerful & Influential Women list.
---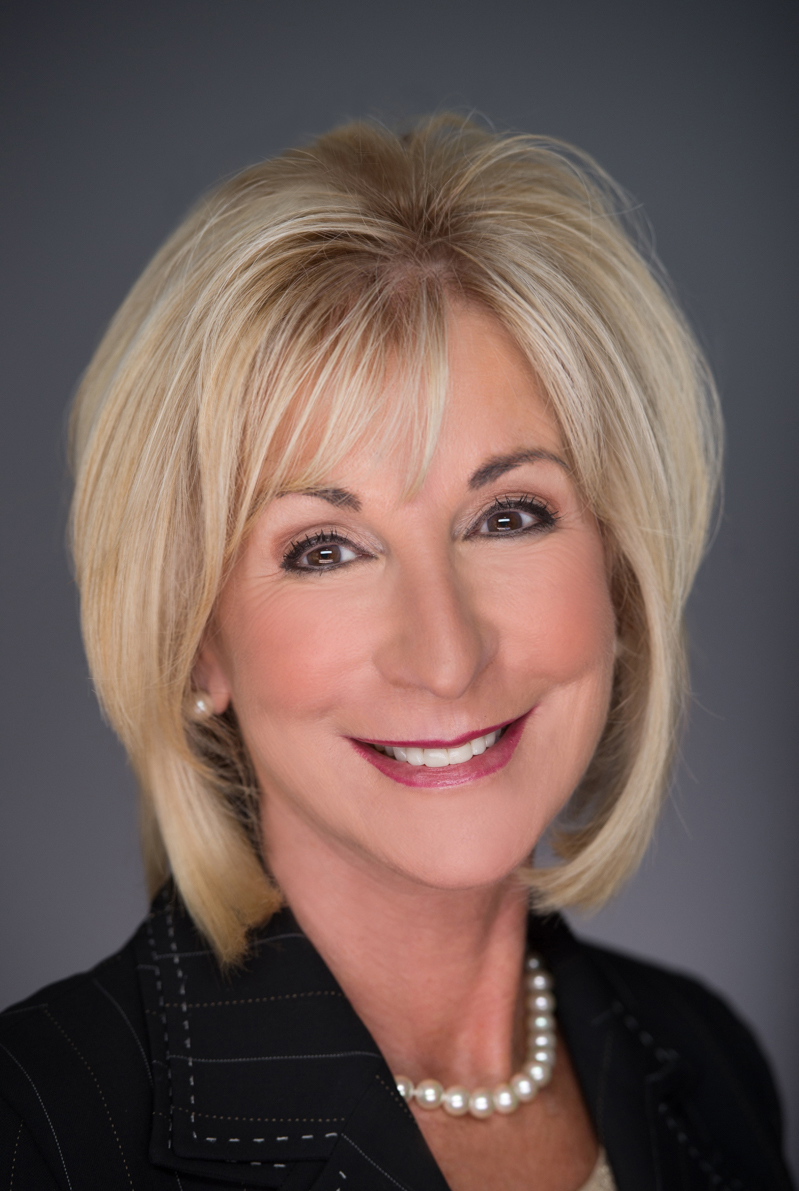 Regina Lowrie
Founder and Chief Executive Officer ♦ Dytrix ♦ Blue Bell, Penn.
Regina Lowrie is a recognized national leader and authority in the mortgage banking industry, with more than 40 years of financial services experience. In 2005, Regina became the first female chairperson of the Mortgage Bankers Association (MBA), where she continues to serve on many committees. Regina has also testified before Congress on public policy to include GSE reform and has served as an expert witness for the financial services industry. Currently, Regina is president and chief executive officer of Dytrix, a fintech company that automates the process of validating wire transfers before closing, arming lenders with a comprehensive, real-time defense system against wire fraud. The Dytrix Platform includes wire/ACH transfer validation and closing agent management, helping lenders mitigate the increasing risks of wire fraud and disclosure of non-public information. Regina is also the founder and CEO of RML Advisors, where she serves the financial services industry as an advisor and consultant. Prior to founding Dytrix and RML Advisors, Regina served as president of Vision Mortgage Capital, a division of Continental Bank, and senior vice president of Continental Bank. She was also the founder and CEO of Gateway Funding Diversified Mortgage Services, a $3.2 billion mortgage banker.
---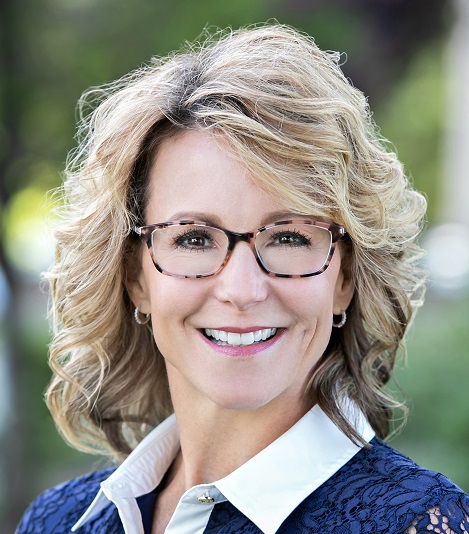 Amy Mahar
Executive Vice President TPO ♦ Sierra Pacific Mortgage Company Inc. ♦ Charlotte, N.C.
As executive vice president of third-party originations, Amy leads all facets of Sierra Pacific Mortgage's TPO channel. She joined Sierra Pacific Mortgage in 2019 with an impressive track record of success in implementing origination platforms, building successful brands and exponentially growing market share for national firms in third-party origination. Amy is a skilled strategist and is widely known throughout the industry as a visionary leader and a problem solver with an acute attention to the details. She is an innovator with a questioning mindset of "why not" and is passionate about transforming the experience for all within the mortgage ecosystem. Sierra Pacific Mortgage has a strong legacy in the TPO space, and Amy's leadership is positioning the organization to accelerate growth and achieve great new milestones.
---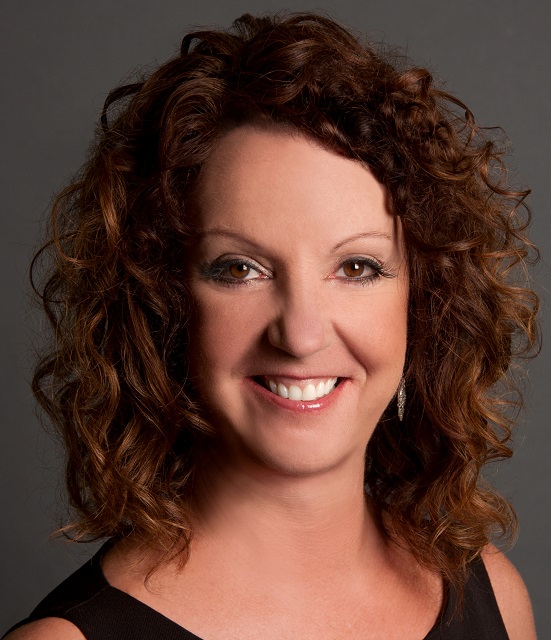 Jane Mason
Chief Executive Officer ♦ Clarifire ♦ St. Petersburg, Fla.
Jane Mason is the founder of Clarifire, chief executive officer and the original intellectual architect of an innovative multi-dimensional workflow solution that transcends numerous industries called after the same name, CLARIFIRE. These industries include financial services, healthcare and enterprise workflow. Jane has grown her company over the past decade into a thriving SOC 2 Type II Software-as-a-Service (SaaS) provider. Jane's dedication to creating a true business solution for our time led Clarifire to being one of Cloud's Top 500 Applications Vendors for the past two consecutive years. Jane has personally been honored with awards such as "CEO of the Year" from the Tampa Bay Business Journal and Tampa Bay Technology Forums, along with being named the entrepreneur of the year of the Gulf Coast. A University of South Florida graduate, Jane is a well-respected community and industry leader. Jane's competitive drive is honed on the tennis courts, while her compassionate side is nurtured during her family time.
---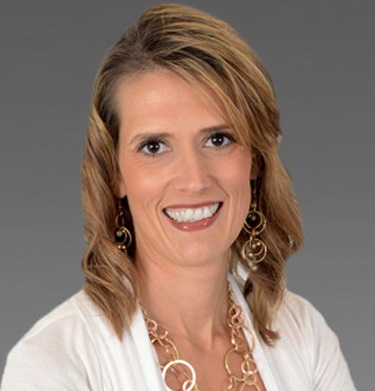 Ashlei McAleer
Chief of Staff-Lending ♦ Angel Oak Companies ♦ Atlanta, Ga.
Ashlei McAleer currently serves as chief of staff-lending and is the senior general point of contact for Angel Oak Lending entities and with the Angel Oak Asset Management team. Her primary responsibility is to coordinate key initiatives amongst the lending platforms, asset management team and Angel Oak counterparties to ensure efficient operational execution. Ashlei is key leader of the Lending Services Division under Angel Oak Home Loans LLC. This division facilitates back-end operations fulfillment for Angel Oak lending entities, which include Angel Oak Home Loans, Angel Oak Mortgage Solutions, Angel Oak Prime Bridge and Cherrywood Mortgage LLC. This team has established and executed a whole loan trading and securitization platform for Angel Oak. Ashlei served as the managing director of lending services from launch in 2013 through July 2019. Previously, Ashlei was the senior vice president of operations for Angel Oak Home Loans LLC. Ashlei has more than 16 years of extensive experience establishing full-service operational platforms supporting multiple lending channels, retail, wholesale and direct to consumer platforms. This includes the development and implementation of operational infrastructure to support quality control and compliance initiatives. Ashlei holds a BS degree in management from the Terry College of Business at the University of Georgia.
---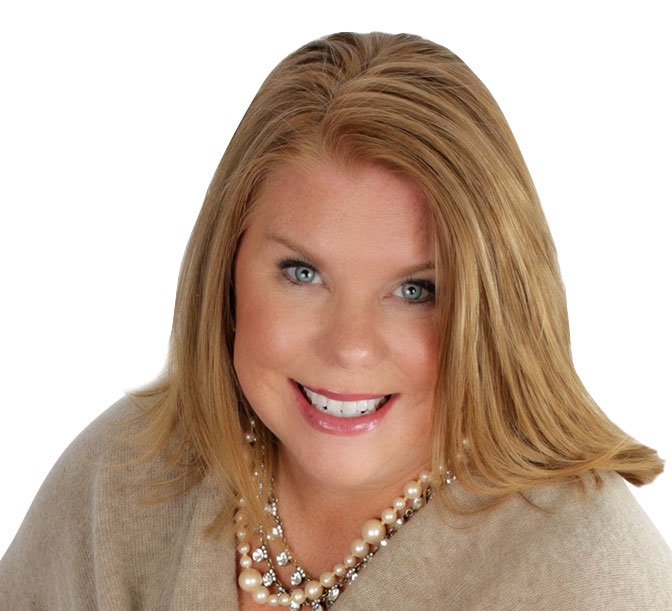 Susan Meitner
President ♦ Centennial Lending Group ♦ Ambler, Penn.
After 15 years originating loans, Susan Meitner set her sights on starting her own business. The path was uphill and bumpy at times, but by surrounding herself with smart, supportive people, she opened Centennial Lending Group (CLG) in 2010. Shortly after, she authored Crazy, Lucky Girl: Do You Have the Keys to Success? Through her book and speaking engagements, Susan shares the wisdom she gained to inspire others who dream of starting a business. After eight years of company growth, Susan decided to join forces with colleague, Owen Lee, president of Success Mortgage Partners Inc. This partnership allows CLG to continue down its original path at a quicker pace, enabling employees to utilize the latest technology, while still providing its high-level personal service. It also offers more customer resources, including more loan products, quicker turn times and faster closings. Susan sits on the Board of The Mortgage Collaborative, which offers education and networking opportunities to its lenders. She also serves on the board of trustees at Gwynedd Mercy. Susan has been awarded numerous honors including Philadelphia Business Journal Woman of Distinction, and Montco Happening List–Best Author (2015).
---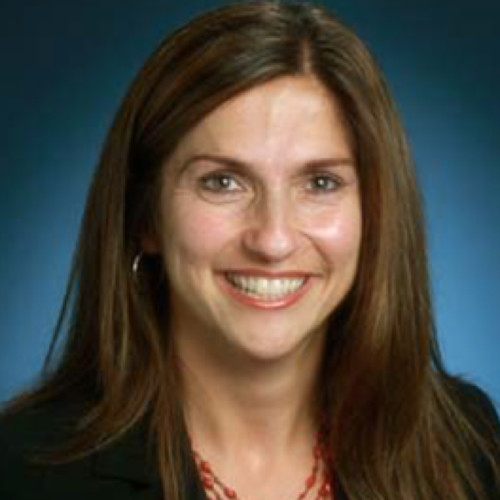 Salpi Meyer
Senior Vice President, Sales National Correspondent Division ♦ Plaza Home Mortgage ♦ San Diego, Calif.
Salpi Meyer is the senior vice president of sales for Plaza Home Mortgage's national correspondent lending division. In this role, she is responsible for overseeing the sales, account management and strategic business development function of the division, as well as developing and maintaining primary relationships with correspondent clients nationwide. Salpi currently manages Plaza Home Mortgage's $5 billion national correspondent division, serving more than 500 correspondent clients. Prior to joining Plaza, Meyer held a series of leadership roles with the correspondent lending division of Countrywide Financial Corporation, and later, Bank of America. She holds a bachelor of arts degree from UCLA.
---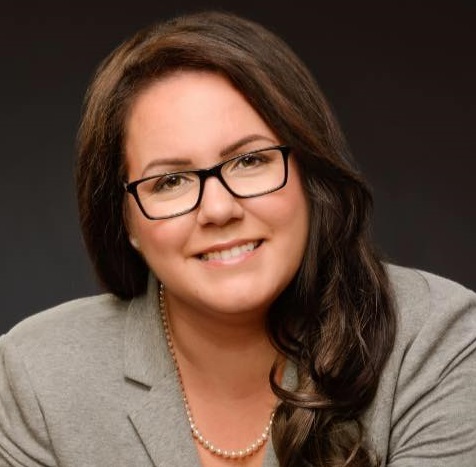 Jennifer Miller
Branch Manager ♦ Hancock Mortgage ♦ Greenville, S.C.
Jennifer Miller, founder of The Miller Mortgage Team and branch manager with Hancock Mortgage Partners, is a firm believer in "Dreams don't work unless you do." She entered the mortgage world by chance in 2006, but has stayed all these years by choice. Jennifer dedicates her time to working hand-in-hand with clients and real estate agents to help them reach their dreams. She attributes her boost in success over the past few years to being more authentically herself. Jennifer says, "Don't try to be everyone's cup of tea or you come off as inauthentic. Be true to who you are and people will love you more than ever. Being unapologetically you will attract more people with your mindset. Yes, you will lose some followers, but those aren't the people that you want to be doing business with anyway." Training has been an important part of Jennifer's career. She teaches modern marketing courses to her agents, showing them how to get the best organic reach with social media. The large kick-off classes are held quarterly, she then follows up with a six-week small group series, covering Instagram, generational selling, business planning, time management and much more.
---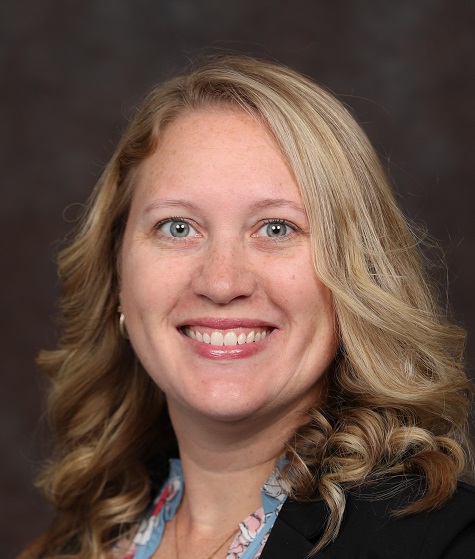 Stacy Mohr, CMB
Executive Vice President ♦ Mountain West Financial Inc. ♦ Redlands, Calif.
Stacy Mohr, CMB joined Mountain West Financial in 2006 as the head of the accounting department and is now executive vice president of capital markets. She oversees the capital markets, post-closing, servicing, and human resources departments. Her education and experience is primarily in accounting, finance and management. Stacy holds an MBA from California State University, San Bernardino and is a Certified Mortgage Servicer by the Mortgage Bankers Association.
---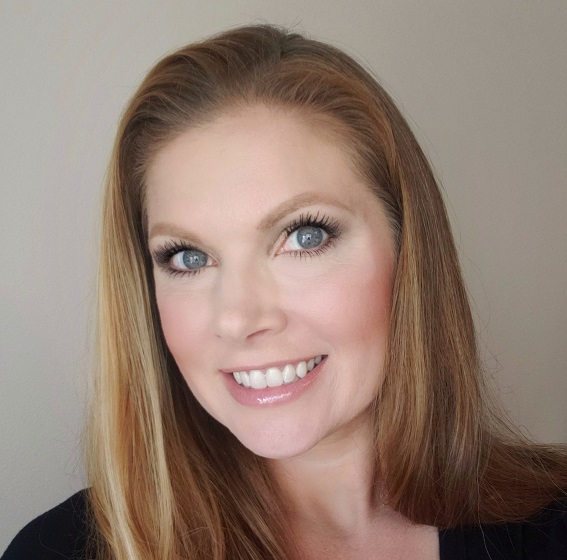 Katy Parsons
Mortgage Advisor ♦ Finance of America Mortgage ♦ Portland, Ore.
Katy Parsons has been a loan originator for seven years, and has made a significant impact on the industry during that time. Not only has she lead the charge with Mortgage Revolution coming back annually in Las Vegas, she has been instrumental in many other grassroots events starting. She believes that the fastest changes happen when originators are face-to-face, and goes out of her way to plan events whenever possible. These meaningful relationships with like-minded originators from around the country have become a big part of her business, and life.
---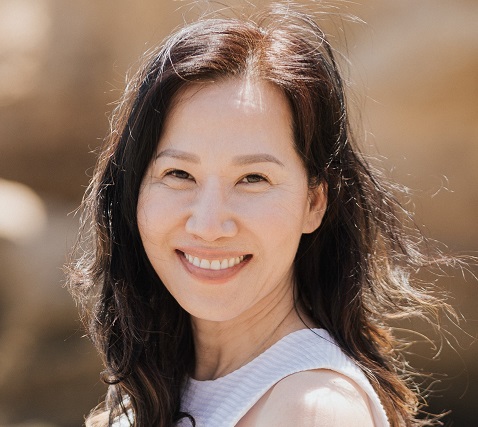 Christina Pham
President ♦ JMAC Lending ♦ Santa Ana, Calif.
Christina Pham is the founder and president of JMAC Lending Inc., a mortgage bank based in Irvine, Calif. JMAC Lending has originated approximately 40,000 mortgage loans through its wholesale lending platform and has become one of the 30 largest wholesale lenders in the industry. Prior to forming JMAC Lending in 2007, Pham was a branch manager for Com Unity Lending (d/b/a JMAC Lending). During a 10-year period, her start-up branch became the largest branch for the company, originating 25 percent of the total origination volume for the company. Before joining Com Unity Lending, Christina was a vice president for LP California Mortgage, a Newport Beach, Calif.-based mortgage lender.
---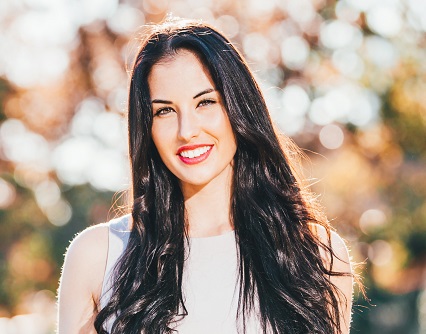 Kelsey Rauchut
National Business Development Manager ♦ AnnieMac Home Mortgage ♦ Mount Laurel, N.J.
Kelsey Rauchut is national business development manager with AnnieMac Home Mortgage in Mount Laurel, N.J. An award-winning media expert, Kelsey  was recognized by Mortgage Women Magazine as a "Women With Vision" 2019 Award Winner, and is a sought-after speaker. Kelsey is a mortgage and real estate influencer, social media master, and a personal development hunter, driven by faith. She is the host and creator of "The Inside Edge," a podcast featuring industry leading mortgage and real estate experts. Kelsey can be seen on the Mortgage Marketing Animals "Loan Officer Freedom" podcast powered by Carl White, highlighting "Women in the Mortgage Industry," and on Industry Syndicate's "Mortgage X Podcast" with the number one downloaded episode. She takes an innovative approach providing new solutions for increasing monthly transactions for mortgage and real estate professionals nationally to thrive in today's market."
---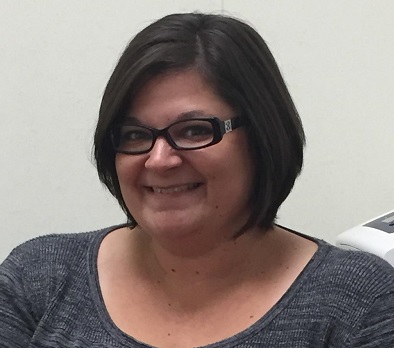 Kelly Rice
Branch Manager ♦ Hancock Mortgage ♦ Bourbonnais, Ill.
Kelly Rice joined Hancock Mortgage in 2015, bringing with her more than 15 years of operations background 18 years in the mortgage industry. Combining her skillset with the love of providing exceptional service, Kelly is able to be the face in the field that others count on. This has led her to become the area's trusted source when it comes to their financial needs. She places the needs of clients before anything else, and this mindset will be a huge part of her continued growth and success. Her efforts for supporting others doesn't just stop with her clients though, this extends to her entire team of branches across the country and everyone surrounding her. Her social media presence focuses on encouragement instead of negativity, and her passion for her work is clearly demonstrated. Year-after-year, her goals are achieved by adapting to this forever-changing industry and holding herself to a higher level of standards. Her management style is focused on being a true leader … one who leads by example. Kelly is a producing branch manager who doesn't lose sight of her ultimate role, which is building a team in the right way.
---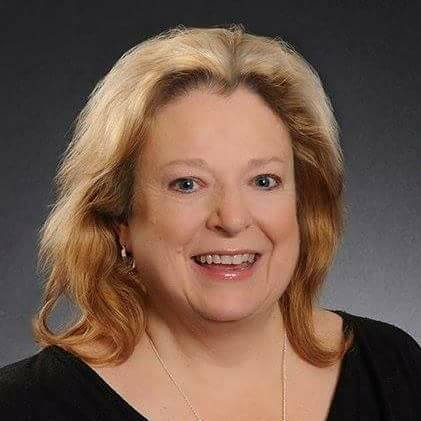 Kimberly Ricci
Regional Manager/Loan Officer ♦ Hancock Mortgage ♦ Stow, Ohio
Kimberly Ricci serves as regional manager and loan officer for Hancock Mortgage's Stow, Ohio branch. Kimberly has 30-plus years in the industry. "I have seen many changes in the industry, some for the good and some for the worse," said Kimberly. "In everything that has occurred, I could not imagine not being involved with the mortgage industry. I continue to grow my share by tripling my growth. The Ohio markets were a challenge and have overcome different adversities. I started in banking at an early age, was involved in the secondary, working for big companies and had my own company for many years. I enjoy being a partner and calling my clients, real estate agents and affiliate friends. The team I am surrounded by at the office and at the corporate level is incredible, and we work together as a family to help our clients. I enjoy doing all loans and truly enjoy working with the VA to help veterans purchase homes."
---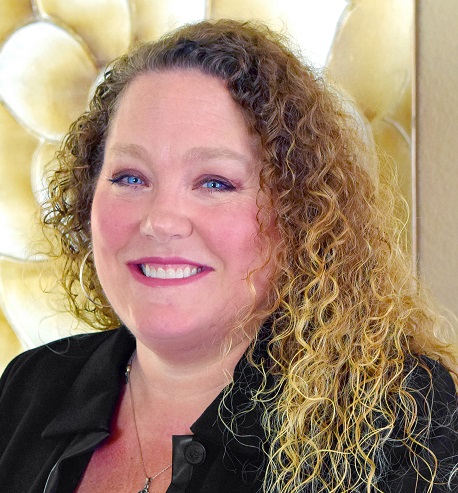 Sheila Siegel
President ♦ Synergy Financial Group ♦ Silverado, Calif.
Sheila Siegel, president of Synergy Financial Group in Silverado, Calif., is a highly-regarded real estate lender and financial advisor with more than 25 years of industry knowledge and experience. She is well-known for her ability to get things done. She is a strong client advocate and works tirelessly for her clients' best interests. She is highly experienced in successfully resolving a wide range of mortgage challenges and issues.
---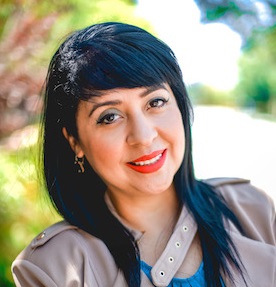 Corey Trujillo
Chief Maven ♦ Synergy Maven LLC ♦ Anaheim, Calif.
Corey Trujillo has been in mortgage and real estate marketing for more than 15 years. She worked her way from a marketing employee at a national mortgage lender, to establishing and running her own company. She has negotiated and maintained lucrative contracts with Inc. 500 companies and delivers elegant, dynamic, future-focused marketing strategies that lead her clients to successful growth. Corey oversees a significant share of the hiring of in-house marketing staff for her client companies and embraces the opportunity to ensure diverse workforces within her professional sphere. She worked hard to open doors and shatter glass ceilings in her own career and continues to do so for other women as she expands her business. Corey is the epitome of success, tempered with a strong sense of community responsibility. She uses her success every day to advance the goals of others. To those she has supported, mentored and set a standard for, she is truly a shining star in the business world.
---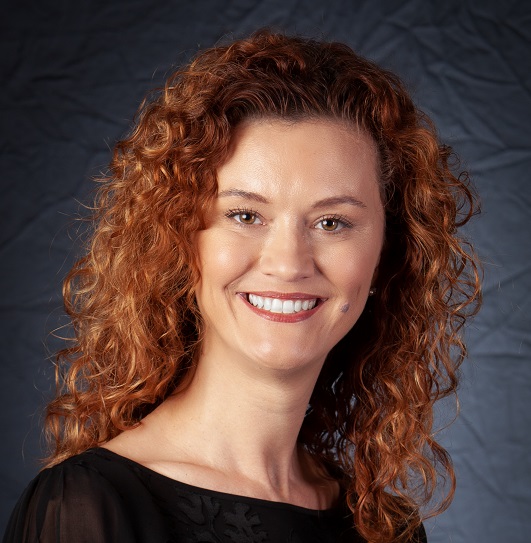 Marissa Vest
Sales Manager ♦ North American Title Insurance Company ♦ Charlotte, N.C.
Marissa Vest is sales manager with North American Title Insurance Company in Charlotte, N.C., and is a leading industry expert on land, title and mortgage closing cost calculations. She has consulted for dozens of mortgage companies and serviced and supported the expansion of title companies nationwide. She is a member of the sales leadership team, helping launch an industry-first, Predictive Title and Escrow proprietary technology , accomplishing a complete clear to close in under 60 seconds for more than 80 percent of the properties in the United States (for refinances), it is the only the title company offering this proprietary technology as a service.
---
Kim Wolcott
Regional Sales Leader-Washington ♦ Academy Mortgage Corporation ♦ Auburn, Wash.
As a regional sales leader since 2017, Kim Wolcott leads Academy Mortgage's Washington Region, one of our company's top three highest-producing regions in 2018, with $790 million in total volume. Under Kim's leadership, her region is on track to far exceed last year's volume totals with a projected $1 billion in total production in 2019. Kim has been in the mortgage business since 1989, when she repeatedly sought out a position as a receptionist at a local lender's branch and later became its branch manager. With Kim at the helm, this branch became and held the position of the lender's top-producing branch in the United States for 13 years. Kim joined Academy Mortgage at the end of 2014, when Republic Mortgage became Academy Mortgage. She remains an active originator, producing between $24 million and $30 million annually on a team with her son, Kyle. This is unusual for upper-level managers in the mortgage industry, but important to Kim in order to stay aware and informed of the daily opportunities and challenges her team faces. Kim epitomizes Academy's vision to "Inspire Hope, Deliver Dreams, and Build Prosperity" with her leadership, numerous acts of service and commitment to helping people achieve homeownership.
---
This article originally appeared in the October 2019 print edition of National Mortgage Professional Magazine.
---