Surge in Refis Drives Guild Mortgage to Record Q3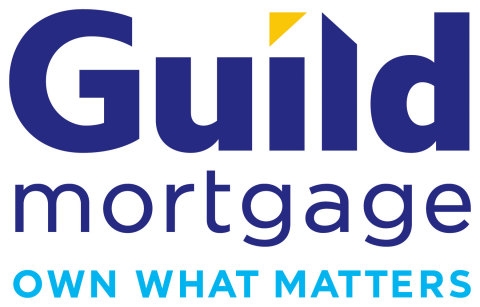 Guild Mortgage
has set records in lending and servicing during the first nine months of 2019, driven by a continued surge in refinance volume.
Total volume reached a record $15.78 billion for the nine months ended September 30, 2019, up 23.1 percent from $12.82 billion in the same period in 2018. Low rates continued to drive refinance business, which reached a record $4.95 billion for the first three quarters of the year, up 153.9 percent from $1.95 billion through the first three quarters of 2018. Purchase loans, which represented 73.2 percent of all Guild loans in the first nine months, reached a record $10.83 billion.
For the third quarter of 2019, Guild reported total loan volume of $7.16 billion, which was up 61.3 percent from $4.44 billion in the third quarter of 2018 and easily eclipsed the company's previous record of $5.37 billion in the second quarter of this year. Refinances totaled a record $3.08 billion in the third quarter, up 408.7 percent from $605.1 million the same period last year, while purchase loans were $4.09 billion, up 6.5 percent from $3.84 billion, and also a record.
"Our commitment to personalized service helps more people find the right loan to purchase the home they want," said Mary Ann McGarry, president and chief executive officer of Guild Mortgage. "Whether we're working with a current customer or a first-time homebuyer, we have the experienced team and loan options to serve the needs of any borrower in any market cycle, which resulted in record refinance and purchase loan volumes in Q3."
Guild-to-Guild volume in the third quarter of 2019 was a record $2.14 billion, representing a refinance recapture rate of 69.9 percent, a purchase recapture rate of 23.1 percent and an overall recapture rate of 61.9 percent. The total was up more than 661 percent from the $281.1 million Guild-to-Guild volume in the third quarter of 2018, with recapture rates of 38.5 percent for refinance, 23.8 percent for purchase and 32.1 percent overall in the 2018 period.
Guild's results were consistent with industry projections for the third quarter. According to the Mortgage Bankers Association's September 2019 Mortgage Finance Forecast, total loan originations for the industry increased 32.4 percent to $605 billion in the quarter, up from $457 billion in the third quarter of 2018. Refinances were up 107.2 percent to $230 billion from $111 billion, while purchase loans gained 8.4 percent to $375 billion from $346 billion industrywide.
Guild again set records across multiple loan types during the quarter, including conventional, $4.65 billion, up 55.5 percent from $2.99 billion in the third quarter of 2018; FHA, $1.46 billion, up 50.9 percent from $968.2 million; and VA, $1.05 billion, up 118.7 percent from $480.3 million.
Servicing continued to climb to record levels in the third quarter of 2019, reaching $48.91 billion, up nine percent from $44.87 billion in the third quarter last year. The average loan size in Guild's servicing portfolio reached $208,136, up 0.7 percent from $206,589. The average size for new loans issued during the third quarter was $259,130 up 12.2 percent from $230,874 in 2018.
Guild experienced significant growth at the state level in the third quarter, particularly in its base in the West. Among the largest states served by Guild, the biggest gains in volume year-over-year included California, up 98.8 percent to $1.19 billion; Arizona, up 86.2 percent to $522.6 million; Nevada, up 84.4 percent to $674.7 million; Utah, up 80 percent to $206.1 million; and Washington, up 71.8 percent to $1.2 billion.