Deirdre Cherry Joins Gateway First Bank as Chief Credit Officer
Gateway First Bank
has announced the appointment of Deirdre Cherry as its chief credit officer, responsible for the review of Gateway's loan portfolio on a continuing basis to guide risk-appropriate growth, assist in the detection of deterioration in loan quality and review the portfolio to ensure compliance with state and federal regulations.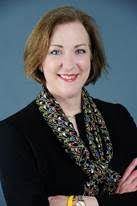 "We are committed at Gateway to bringing in the best talent in the industry, and Deirdre is no exception with her depth and breadth of experience in the banking industry," said Stephen Curry, chief executive officer of Gateway. "Her knowledge on credit training, pricing models, collateral evaluation and risk rating will help us as we continue to grow as a company."
Cherry has been in the banking industry for more than 30 years, primarily with JPMorgan (and its predecessor institutions) and Bank of America. Her experience has focused on providing credit solutions to clients ranging from large corporations through the ultra-high net worth private client segment. In addition to single-lender transactions, she has designed or participated in agented syndicated facilities, club deals and derivative solutions. Cherry has significant experience managing teams and presenting the credit proposition to internal and external audiences.
"I am proud to be a member of the Gateway team during this unprecedented time of rapid growth and advancement," said Cherry. "I look forward to using my industry experience to help the team strive for even greater excellence and live out the company's core values and making a difference in our company and community every day."